'1883': Elsa's Dress and Hair Beads Point to Death on Her Wedding Day
Taylor Sheridan fans who watched 1883 Episode 8 know Elsa Dutton, once again, fell in love hard and fast. The man she originally wanted to marry, Ennis, died — and it seems her romance with her current love interest, Sam, may also end badly. The first scene of the series shows Elsa getting shot with an arrow through the stomach. Could this happen on her wedding day? Here's what fans think about the scene in the Yellowstone prequel.
Does Elsa die in '1883'? The opening scene shows her shot with an arrow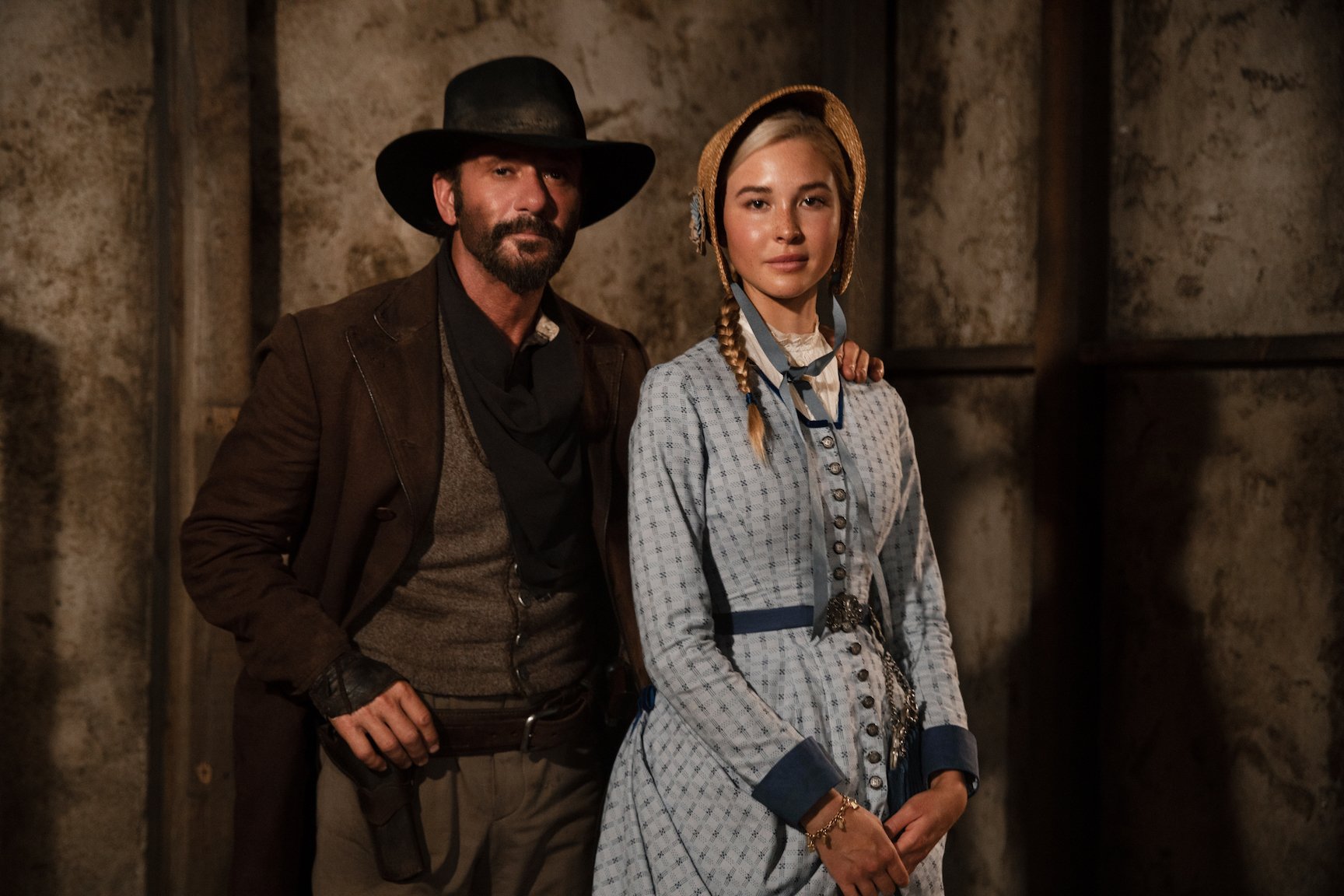 Elsa Dutton narrates 1883, and it tells the story of her journey across the Great Plains with her parents, James and Margaret Dutton, as well as a number of other immigrants. The first scene of the first episode hints at where the story's going. It begins with Elsa crying on the ground as wagons burn around her and people get shot by Native Americans.
Elsa comes face to face with one of the Native people. "You speak English," she says to him. "How can you do this?"
"You speak English — and no, your people did this," he answers.
As she pulls a gun from a dead man beside her and shoots the Native American off of his horse, he shoots her in the stomach with an arrow. Elsa continues to shoot others, but it's assumed she dies from a fatal arrow wound.
Fans think Elsa dies on her wedding day after the events of '1883' episode 8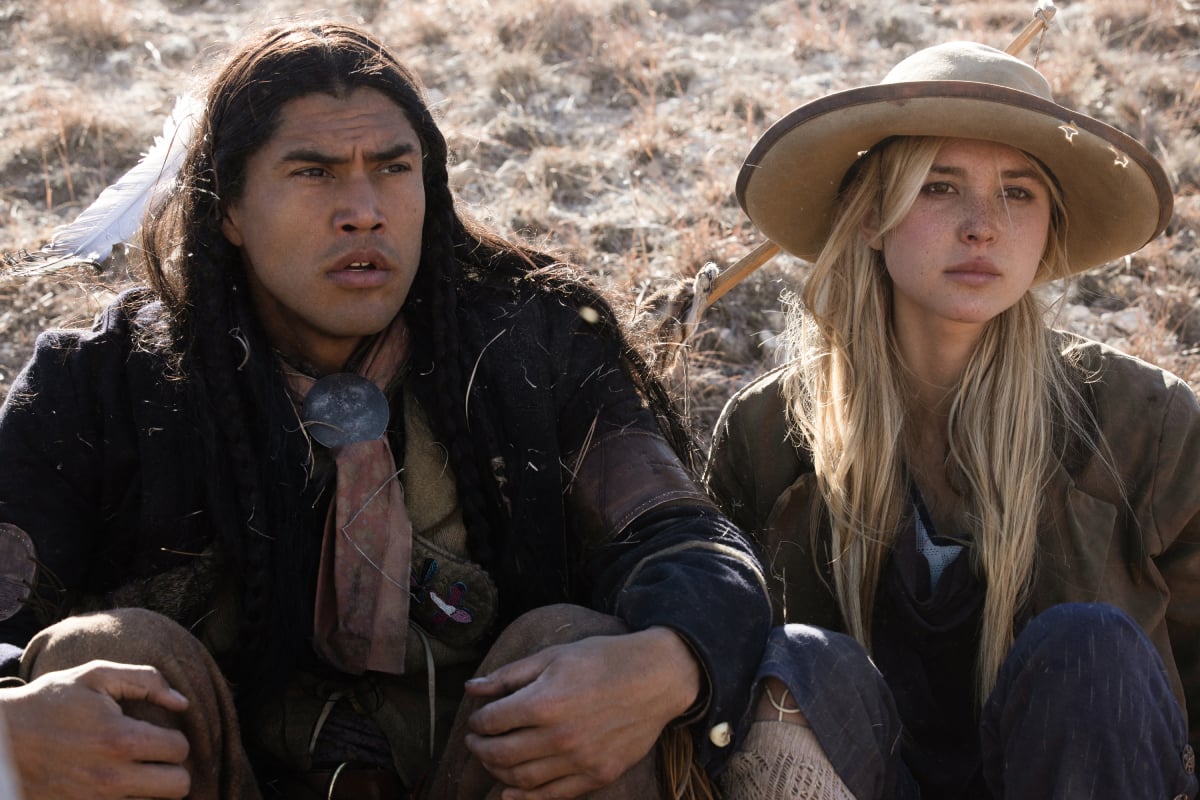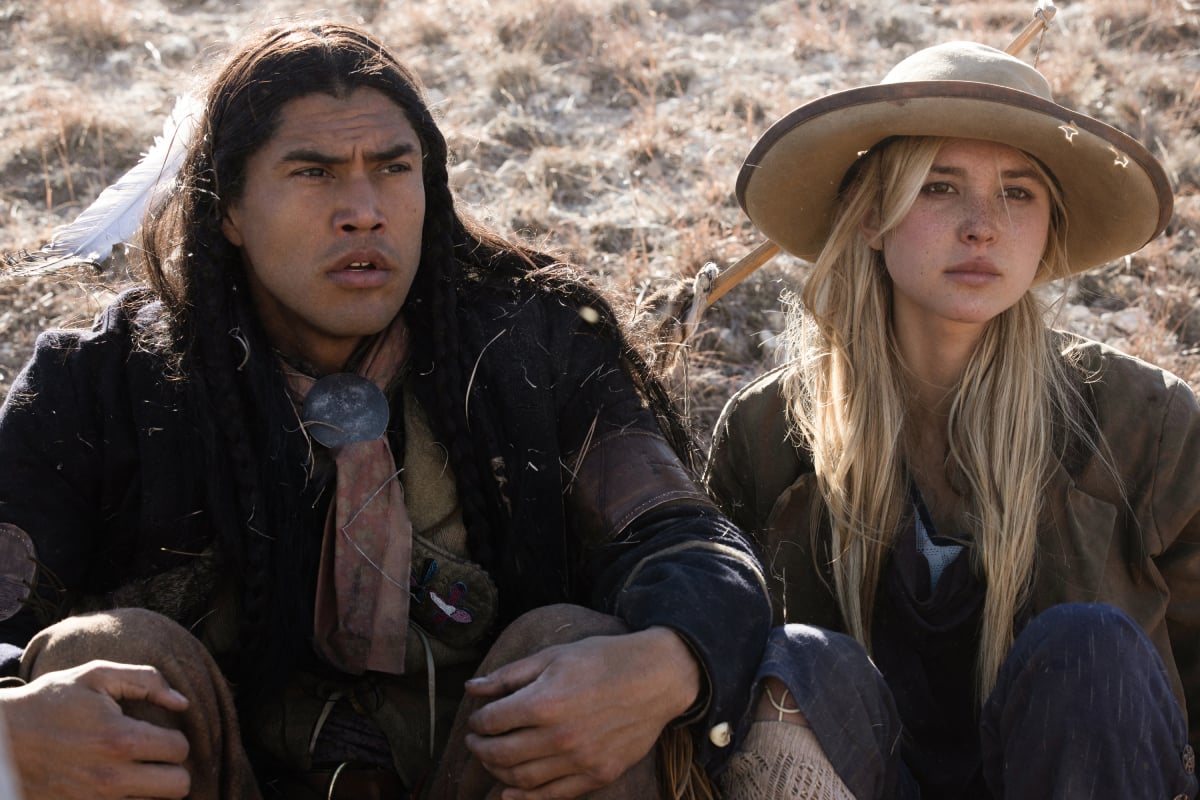 1883 episode 8 features Elsa Dutton deciding she wants to marry Sam and stay with him after her parents make it to Oregon. She also talks about marrying Sam with her mother, Margaret Dutton. Elsa tells Margaret there won't be a ceremony, but Margaret pushes her daughter to make the day special.
Given how there are only two episodes left of the current 1883 season, fans anticipate seeing the story come back to the opening scene. And many viewers think the Native American attack happens on Elsa's wedding day to Sam.
The opening scene shows Elsa wearing a white dress, and she has hair beads. A fan on Reddit also noticed that Elsa appears to be wearing fancy lace undergarments — uncharacteristic garb for her.
"Anyone else starting to think that the white dress with blue flowers that Elsa is wearing in the opening scene of episode 1 is actually a wedding dress?!" the Reddit user noted. "She has some pretty fancy lacy undergarments on too that you can see when she walks in that scene. Way too fancy for her horse wrangling. Wondering if she marries Sam or is headed to the altar to marry Sam when they got attacked. And she has a strand of beads braided into her hair."
"I absolutely do think it's her wedding dress!" another fan noted. " … The dress is very similar in pattern/color to popular wedding dresses at that time."
More episodes of the show have been ordered, which may extend Elsa's storyline
Some fans suspect that if Elsa dies by the end of 1883 episode 10, the series will end, as she narrates the story. But more episodes of the show have been ordered for Paramount+, Variety reports. This could mean that episode 10 will leave fans on a cliffhanger. We might not find out how the show circles back to the events in the first episode until later.
With new episodes in the works, does this mean it's considered to be 1883 Season 2? As of now, it's unclear if the new episodes stay within the realm of the first season, or if they're part of a new season altogether. Either way, we expect the new episodes to continue to follow the Dutton family as they progress to Oregon.
1883 episode 9 airs Sunday, Feb. 20, 2022, on Paramount+.
Check out Showbiz Cheat Sheet on Facebook!