'1883': Faith Hill and Rita Wilson Share Sweet Exchange on Instagram After Wilson's Cameo
Rita Wilson excited '1883' fans with her cameo in episode 6. Here's what Faith Hill posted of the two of them and their sweet responses back and forth to each other.
[Spoiler alert: 1883 Season 1 Episode 6 spoilers ahead.]
Taylor Sheridan's 1883 Season 1 Episode 6, "Boring the Devil," picked up right where episode 5 left off. After Ennis's death, Elsa Dutton had to deal with her grief, and she talked about how the devil preys on those who sit too long with their suffering. Aside from Elsa, we also saw Margaret Dutton drink with a woman played by Rita Wilson. And Faith Hill shared a sweet exchange with Wilson via Instagram.
Rita Wilson's '1883' cameo featured her and Faith Hill drinking whiskey — and it came after Tom Hanks also made a cameo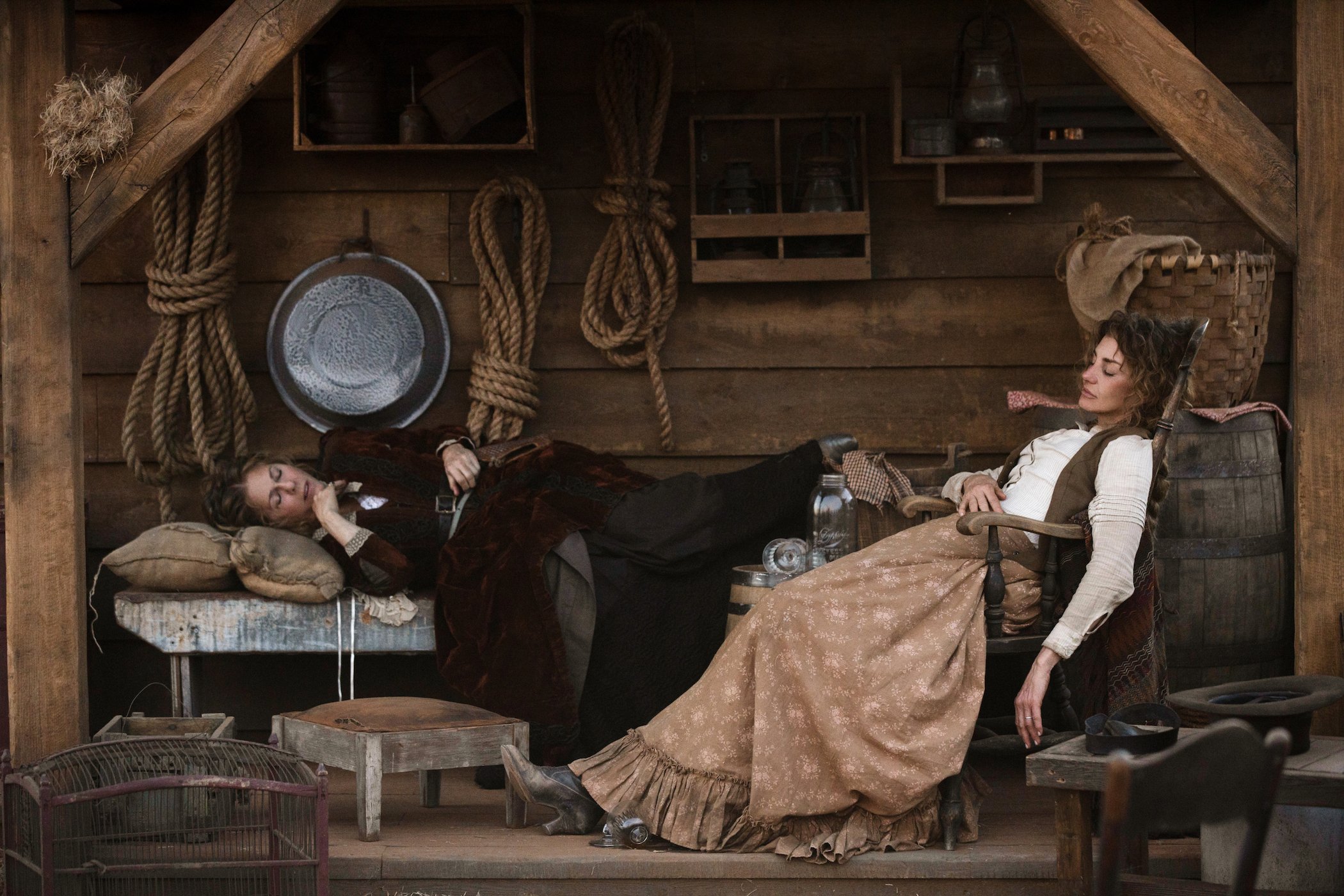 Rita Wilson's 1883 cameo surprised and delighted fans. Wilson and Faith Hill have a friendship outside of the show. Prior to Wilson's cameo, her husband, Tom Hanks, also made an appearance — and he's good friends with Tim McGraw. The external relationships the actors have with each other certainly make the scenes pop.
"But yeah, he's a great guy," McGraw told CinemaBlend about Tom Hanks. "We've been friends for a long time. Rita, his wife, and Faith are best friends, and Tom and I've been friends for 25 years, 24 years. I knew that there was this part in there, and I gave him a call and said, 'Hey, would you be interested in showing up doing a cameo in this show that we're doing?' And he goes, 'Tell me when to be there,' and he just showed up."
As for Wilson, she showed up in 1883 Episode 6, Entertainment Weekly reports. Wilson played a trading post clerk on the Texas and Oklahoma border. Margaret entered the post, and Wilson's character lightly insulted Elsa for threatening a man ogling her. Margaret then told Wilson's character that Elsa was her daughter, and Wilson's character gave Margaret a cold Whiskey punch.
Faith Hill posted a photo of her and Rita Wilson, and they shared a sweet exchange
It's clear Faith Hill and Rita Wilson's 1883 exchange was a fun one for them to film. Hill posted the scene between her and Wilson to her Instagram, which included Margaret and Wilson's character getting completely drunk outside of the post in front of Tim McGraw's James Dutton.
"Clearly, there was no fun had shooting these scenes!" Hill captioned her Instagram post. "A pleasure to share the screen with @ritawilson. New episode streams this Sunday."
To that, Wilson commented back. "It was an honor to share the screen with you and Tim," she wrote. "You are both excellent in this series. So proud to be a part of it. And, oh yeah, we had ourselves some fun!"
Ennis actor Eric Nelsen also commented on the post. "This is incredible," he wrote with laughing-crying emojis.
Wilson posted a photo of her and Hill as well. "Tune in to see if whiskey punch offers a wallop," she captioned her post on Instagram. Taylor Sheridan's wife commented on the post with hot pepper and heart emojis.
What's next for the Duttons after' 1883′ Episode 6? LaMonica Garrett teased a faster pace moving forward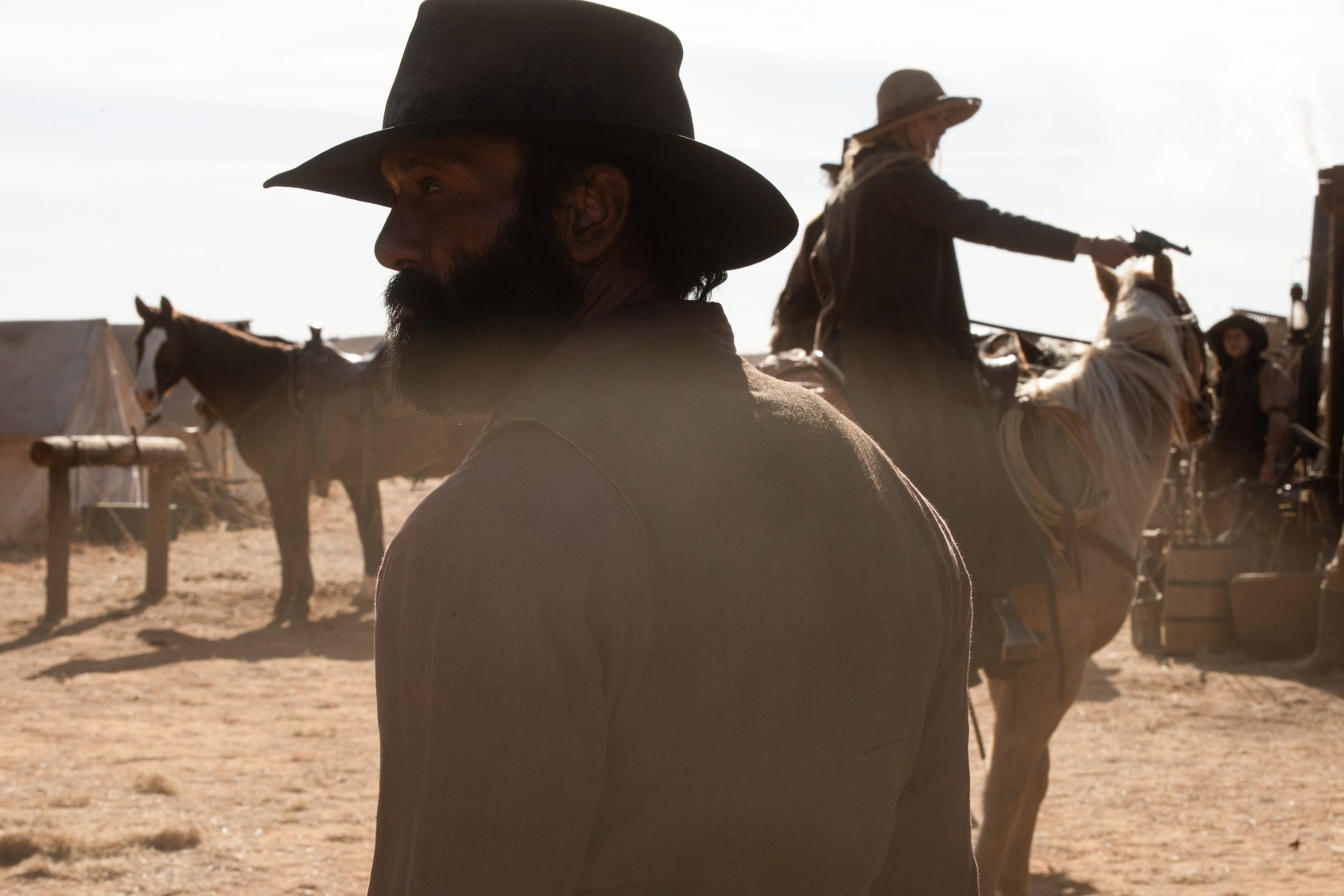 Fans saw a new side of Margaret Dutton in 1883 Episode 6. But it looks like the pace will pick up for the Duttons and the immigrants moving forward. The episode ended with another river crossing. And LaMonica Garrett told TV Insider that viewers can expect more action moving forward.
"So, not just the river crossing, but in general, it's gonna be a faster-paced show than we've seen," he told the publication. "It's still gonna be slow and the scenes are gonna be able to breathe and you're gonna have your moments. It's gonna be a more action-driven show, but still have these moments. They're fusing together from this point on."
Check out Showbiz Cheat Sheet on Facebook!