'1883': LaMonica Garrett Said the 'Action Turns Up' With Future Episodes, Calls Remainder of Season 'Faster Paced'
LaMonica Garrett plays Thomas in '1883,' and he promises a faster-paced remainder of the season up until the finale. Here's what he said.
Taylor Sheridan's 1883 Season 1 Episode 6 featured Elsa Dutton dealing with the tragic loss of Ennis. Elsa's starting to grow more brazen as she continues on her journey with her mother and father, but Thomas, played by LaMonica Garrett, is softening. Thomas gets closer with his love interest, Noemi. And recently, Garrett talked about what fans can expect for the remainder of the season. Here's what he said about a "faster-paced" end.
[Spoiler alert: Spoilers ahead for 1883 Season 1 Episode 6.]
'1883' Season 1 Episode 6 featured Thomas and Noemi getting closer after Elsa's tragic loss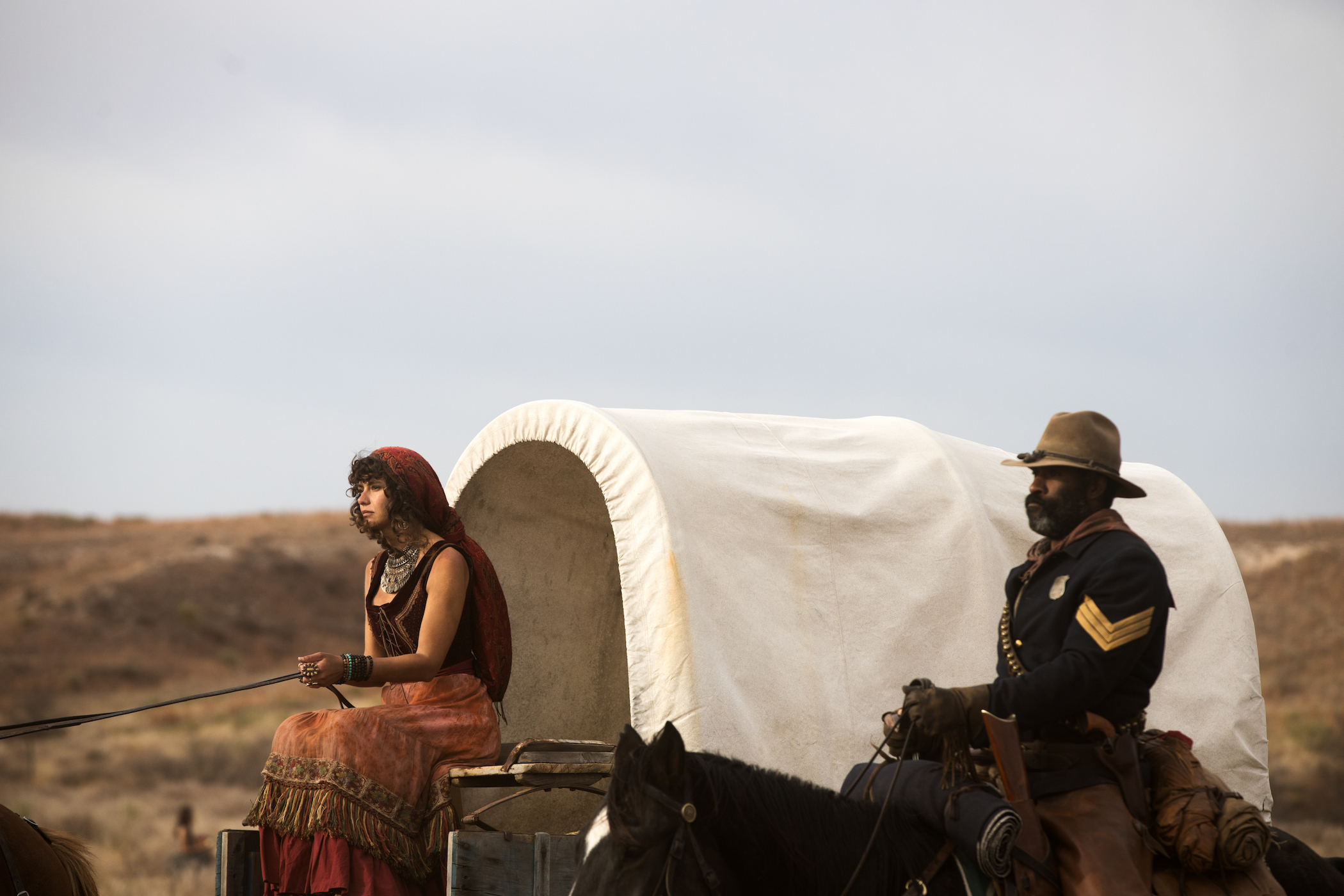 1883 Episode 6, "Boring the Devil," brought more of Thomas and Noemi's potential love story to the forefront. The group arrived at a trading post prior to crossing the next river, and they all divided here to accomplish their individual tasks. While Margaret Dutton got drunk off of whiskey punch with Rita Wilson's cameo character, Thomas and Shea go about their business. And Thomas builds a romance with Noemi by giving her a silver glass he bought at the trading post.
"The mirror tells her that she's on his mind and in his heart even when she's not around him," Noemi actor Gratiela Brancusi told TVLine. "We always joked, LaMonica and I, that it's like an engagement ring. He wants her to see herself the way he sees her, because she struggles with feeling like a bad mother and a bad Roma woman and a bad widow, and I think he just sees a beautiful, bold woman, and he wants her to see that."
LaMonica Garrett promises more action and a faster pace for the remainder of the season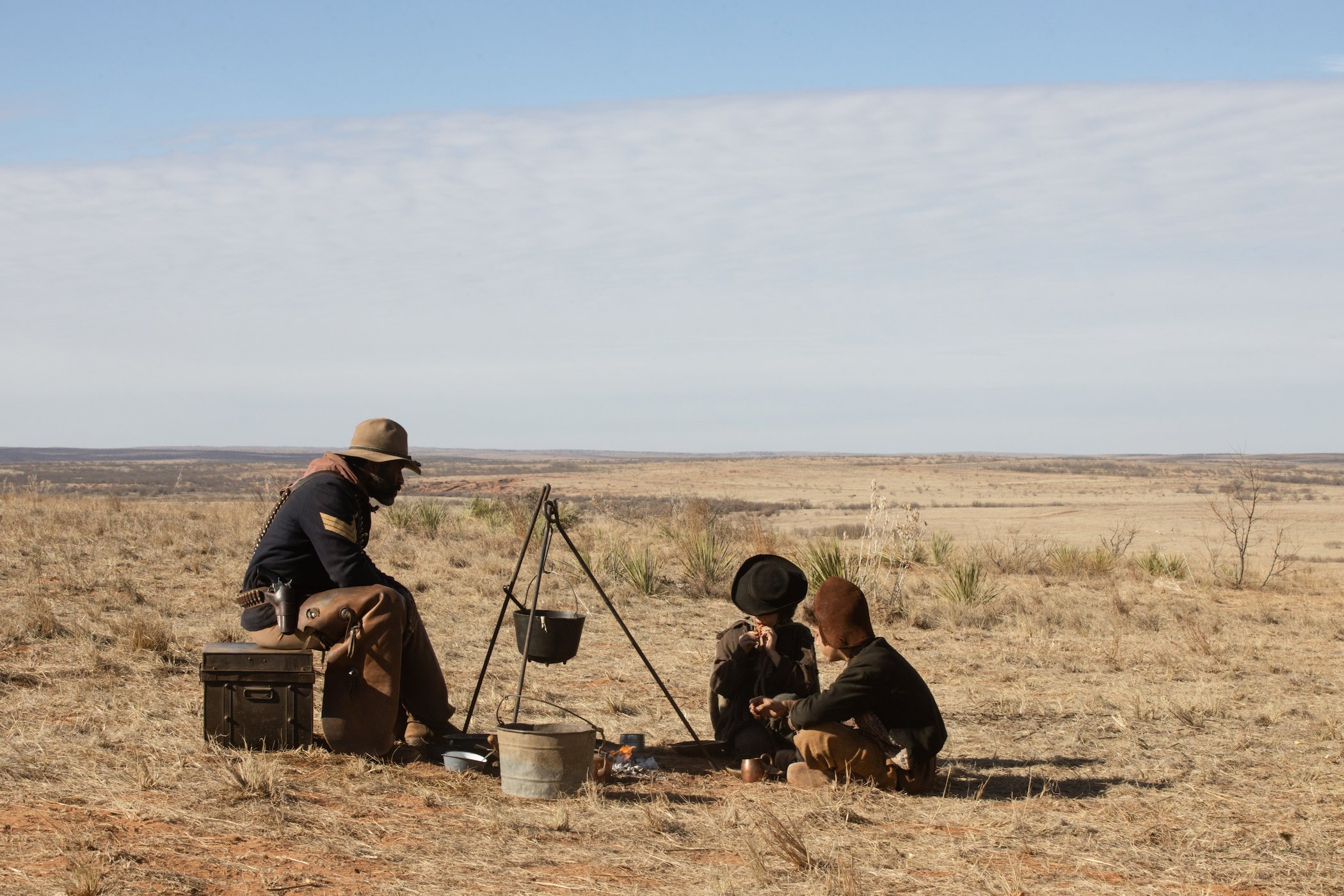 Fans will certainly see more of Thomas and Noemi after 1883 Episode 6. But we'll also see more action in the latter half of the season. LaMonica Garrett promises a faster pace for the episodes right up until the finish.
"As soon as we got in the journey, bandits came, and the next five episodes are going to be much faster paced, much more action, and for Thomas, now that he has this — not a family, but more responsibilities and liabilities — it's a bit trickier for him," Garrett told TV Guide.
Garrett also spoke to TV Insider about the pace. "The first five episodes were setting up the world, setting up the characters, setting up the environment," he said. "Most of that was preparing for the journey, but now we're smack dab in the journey, [which is] where the action turns up. So, not just the river crossing, but in general, it's gonna be a faster-paced show than we've seen. It's still gonna be slow and the scenes are gonna be able to breathe and you're gonna have your moments. It's gonna be a more action-driven show, but still have these moments. They're fusing together from this point on."
Will '1883' have a season 2? Here's what we know so far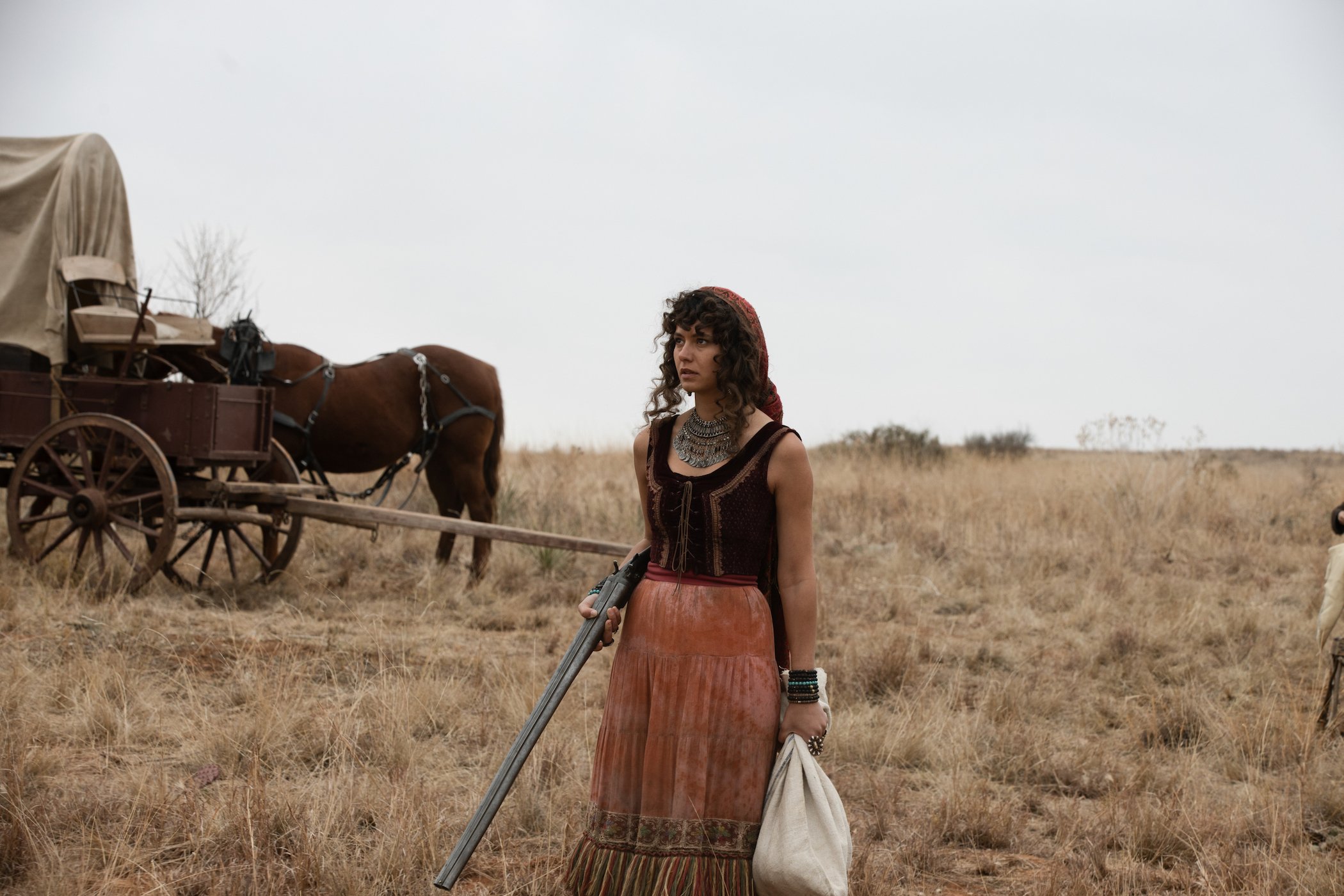 Fans can anticipate an explosive end to 1883 Season 1. But will there be an 1883 Season 2?
So far, there's no official word on another season of the show. But 1883 cast member Amanda Jaros told Express.co.uk that she feels like the series will absolutely get another season. Because 1883 is the prequel to Yellowstone, there are still plenty of stories to tell about the Duttons.
"I'm confident that this show will be such a success that it will be hard for Paramount+ to say no to another season of 1883," she said. "Yellowstone fans are so loyal and I'm sure the next season will be just as much of a roller coaster ride as this season. Knowing his work ethic, Taylor [Sheridan] is probably writing season 2 right now."
Check out Showbiz Cheat Sheet on Facebook!