'1883' Star LaMonica Garrett Teases His Next Project With Taylor Sheridan 'Lioness' — 'What Started in Baltimore Late August Finished Up Yesterday in Africa'
1883 star LaMonica Garrett has had a packed schedule shooting Taylor Sheridan's forthcoming series, Lioness. Filming for the suspenseful spy drama has been ongoing since the previous summer, bringing Garrett to numerous global locations.
In a recent social media update, Garrett hinted at the diverse filming sites he has visited for the project, which include Baltimore, Maryland, and Morocco, Africa. The wide range of shooting locations suggests that audiences can expect an exciting and captivating series when Lioness makes its debut later this year.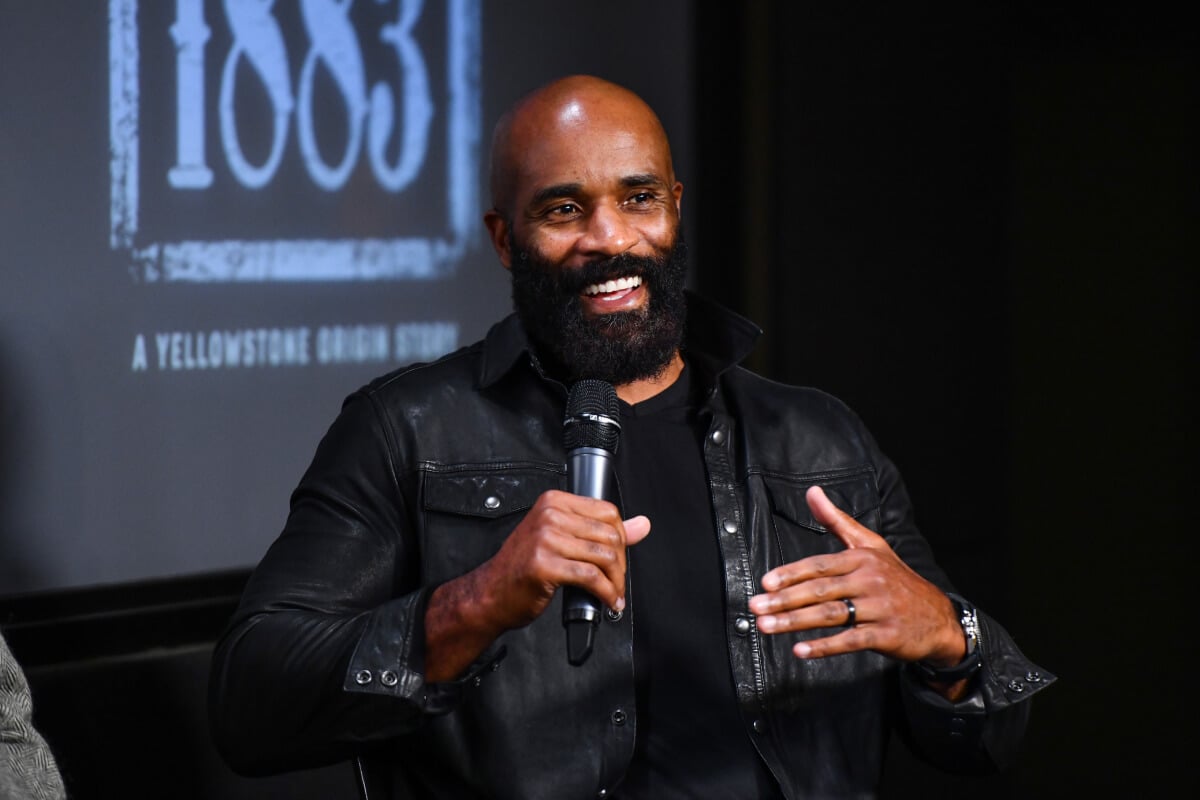 LaMonica Garrett teases his new project with Taylor Sheridan
Garrett recently took to Instagram to share a post about his various shooting locations for Lioness. The actor, who has been in production since last summer, has filmed in some pretty exotic locations throughout the world, including in the United States, Spain, and Africa.
"Thassa Wrap! Season 1 of #LIONESS has taken us all across the globe.. What started in Baltimore late August finished up yesterday in Africa," Garrett wrote. "Extremely grateful to be a part of this incredible cast. Keep an eye out for our premiere later this year on @paramountplus"
A few weeks ago, Garrett shared an Instagram post thanking the people in Spain for being very hospitable during his time there. The post also featured a pic of Garrett posing on a plane with other cast and crew members of Lioness.
Garrett is set to play the role of a character named Two Cups in the upcoming series. We don't have a lot of information about his character, but we do know that the actor will be featured alongside some pretty big names in Lioness, which centers on a CIA team tasked with taking down a vast terrorist network. 
The cast of 'Lioness' has more big names than just LaMonica Garrett
Apart from Garrett, the cast of Lioness includes some of Hollywood's biggest names. Locke & Key star Laysla De Oliveira will play the lead role in the series as Cruz Manuelos, a Marine who is hired by the CIA to infiltrate a terrorist group.
Sheridan's show also features Zoe Saldaña as Joe, who is in charge of training new CIA recruits, Morgan Freeman, as Secretary of State Edwin Mullins, and Nicole Kidman as Kaitlyn Meade, who is the senior supervisor of the CIA program. 
The remaining cast includes James Jordan, Jill Wagner, Austin Hebert, Dave Annable, Hannah Love Lanier, Jonah Wharton and Stephanie Nur. Saldaña and Kidman, meanwhile, will also work as executive producers on the show.
With an all-star cast in tow, it will be interesting to see how Garrett's character plays into the plot, especially considering how the idea for the movie is based on a real program within the CIA.
Taylor Sheridan's 'Lioness' was inspired by true events 
Like many stories that make it to the small screens, Lioness was inspired by true events, though things are a bit exaggerated for the sake of the show. 
There really was a program within the CIA called the Lioness Engagement Team that operated in both Afghanistan and Iraq. The main difference is that the team members were trained to search female insurgents while still respecting the culture of the area. 
The upcoming series expands this role by having members of the team infiltrate terrorist organizations in an effort to take them down from within. This is slightly different than what happened in reality but definitely makes for a more exciting premise.  
Unfortunately, Sheridan has not revealed when Lioness will officially premiere on Paramount.