'1883': Tim McGraw and Faith Hill Hint [SPOILER's] Death Could Affect the Dutton's Marriage
Taylor Sheridan's 1883 episode 10 brought Elsa Dutton's death to the forefront. Isabel May, who played Elsa, perfectly portrayed James and Margaret Dutton's daughter. Now, with the 1883 season finale finished, will viewers ever get to see the impact of Elsa's death on her family? Here's what Tim McGraw and Faith Hill said about how Elsa's death may affect James and Margaret's marriage in the next possible installment, 1883 Season 2.
[Spoiler alert: 1883 episode 10 spoilers ahead.]
Tim McGraw and Faith Hill said Elsa Dutton's death could affect James and Margaret Dutton's marriage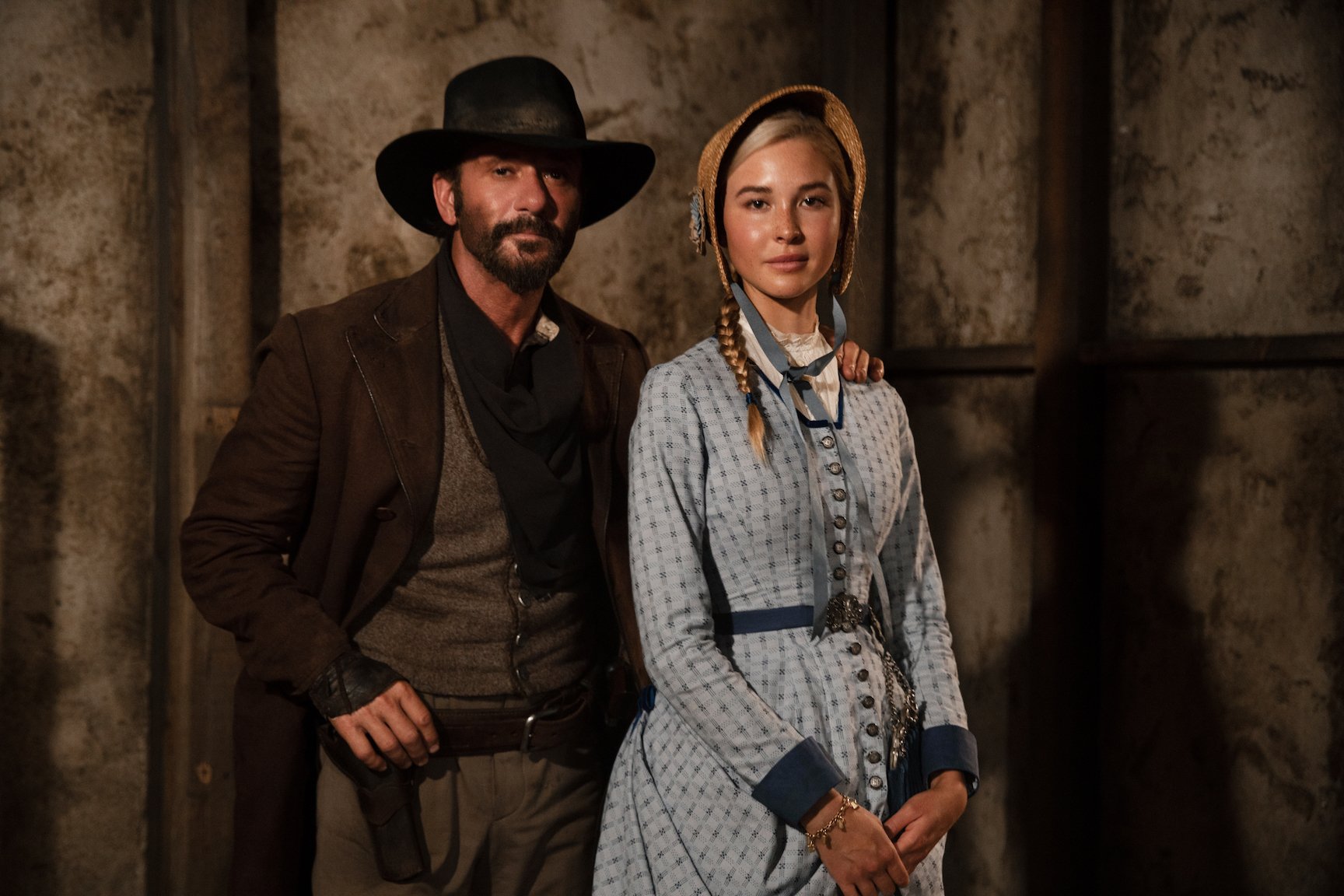 Faith Hill and Tim McGraw play Margaret and James Dutton, and filming 1883 episode 10 challenged them emotionally. As parents in real life, McGraw and Hill had a tough time coming to terms with Elsa Dutton's death. The couple spoke to Variety about the experience.
"When we got the final two, we literally couldn't read them to each other because we were crying so much — I mean, ugly, boohoo crying," McGraw said. "I was a blubbering idiot. It was just so well-written, so devastating and heartbreaking, but at the same time, so on point and poignant for what Yellowstone turned out to be."
What does Elsa's death mean for James and Margaret's marriage moving forward if there's a possible 1883 Season 2?
"I honestly don't know," Hill told Variety. "I think I'm still reeling and that's the truth!" The actor and country singer then noted she feels "angry" at what transpired. "Imagine knowing that your child is going to die and you cannot be by their side? I can't even imagine it ever."
" … You know, Taylor Sheridan is such a brilliant writer that I can only imagine what he's going to come up with, and whatever I imagine is probably not even going to be close," McGraw hinted.
Is '1883' Season 2 canceled? What's going on with the show moving forward?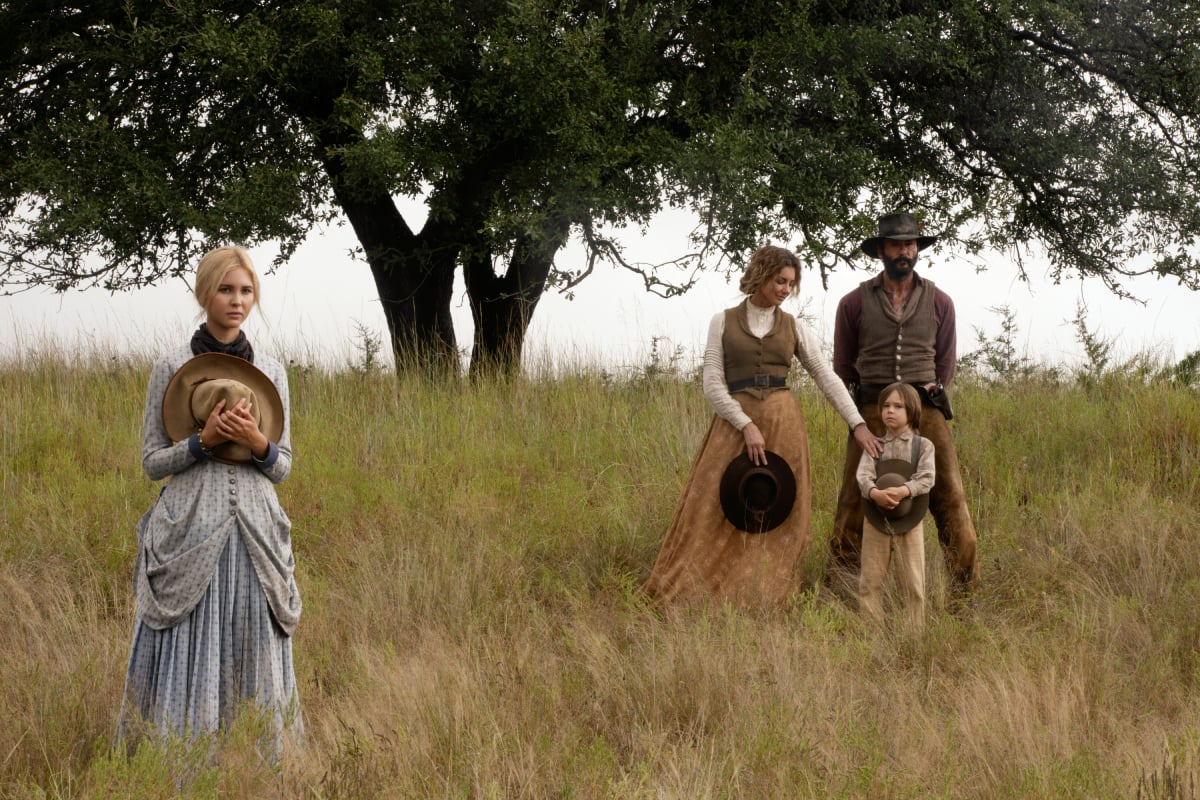 While 1883 episode 10 marked the end of the road for Elsa Dutton, is it the end for the show in general? Initially, fans grew excited at the idea that Paramount ordered more episodes for 1883 Season 2. It seems new episodes will still air. But it's not necessarily a second season of the show.
Deadline caught up with Taylor Sheridan and asked him about the future of 1883. While it seems certain fans may get a few more episodes to wrap up James and Margaret Dutton's story, Sheridan's happy to leave it where it is. "I created this peek through time to show you this one specific journey," he said. "I'm not someone who likes to tie everything up in a bow and explain how everyone lived happily after, or didn't."
It seems Sheridan has more interest in focusing on his next limited series, 1932.
Will Tim McGraw and Faith Hill join the cast for the extra episodes?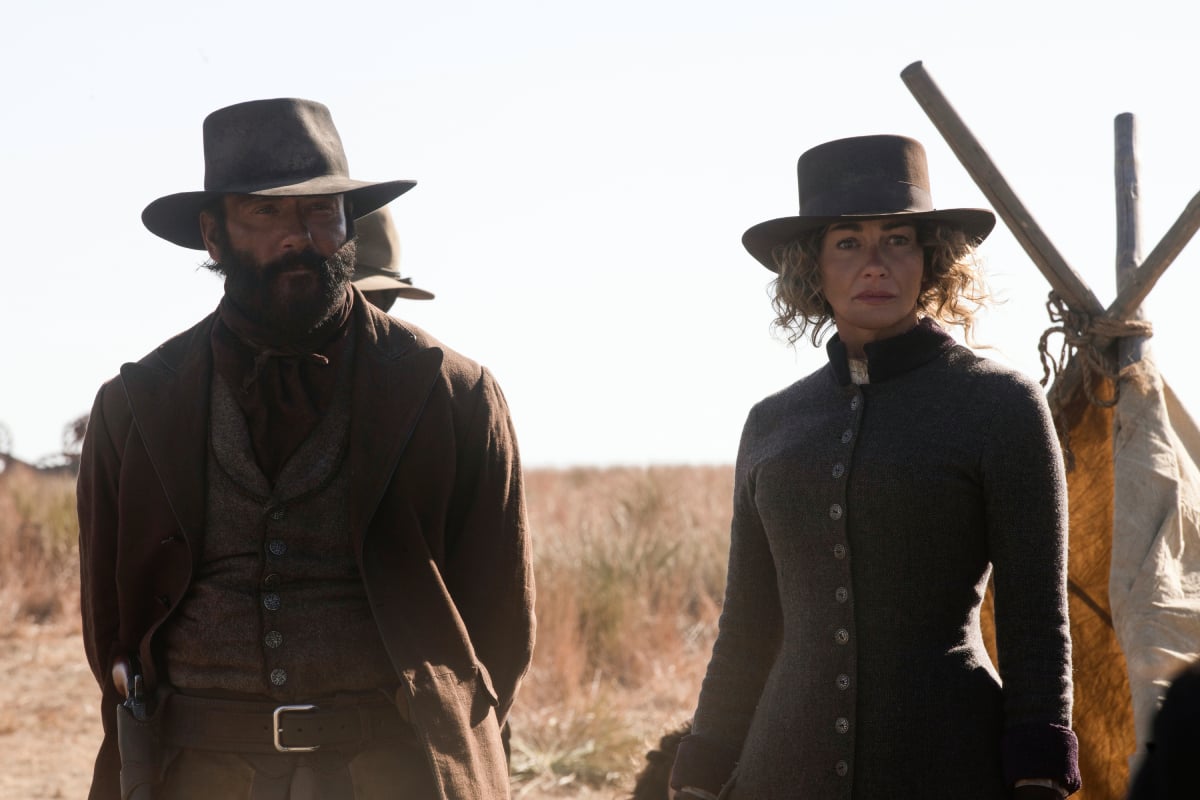 1883 Season 2 may not be the appropriate title for what's coming next with the show. But with the prospect of a few more episodes, will Tim McGraw and Faith Hill rejoin the cast?
"We just don't know," McGraw told Variety. "We're sort of in limbo like everyone else. We're excited about what's to come and excited about what he writes and can't wait to see however it develops." Later in the interview, McGraw notes he'd "like to see" where Margaret ends up, though. "And I'd like to see how James goes about putting together his crew of people that help him build Yellowstone."
Given what Taylor Sheridan told Deadline, it seems McGraw and Hill might not take part in future projects, though. "You never get to see how James and Margaret move on," he said. "You did see them in a flashback as having moved on, and so that's what I cared to explore. On to the next peek through the window."
Check out Showbiz Cheat Sheet on Facebook!
RELATED: '1883' Episode 10: Is Sam Dead? Ending Theory About Elsa Dutton's Husband