This 1990s Rock Star Spent 'Years' in His Room Mimicking Led Zeppelin Songs
Led Zeppelin's John Bonham is so influential, one famous drummer spent "years" in his bedroom listening to his songs. Subsequently. this drummer went on to be part of two of the most important bands of the 1990s. Here's a look at what he had to say — and how this rock star's popularity compared to Bonham and company.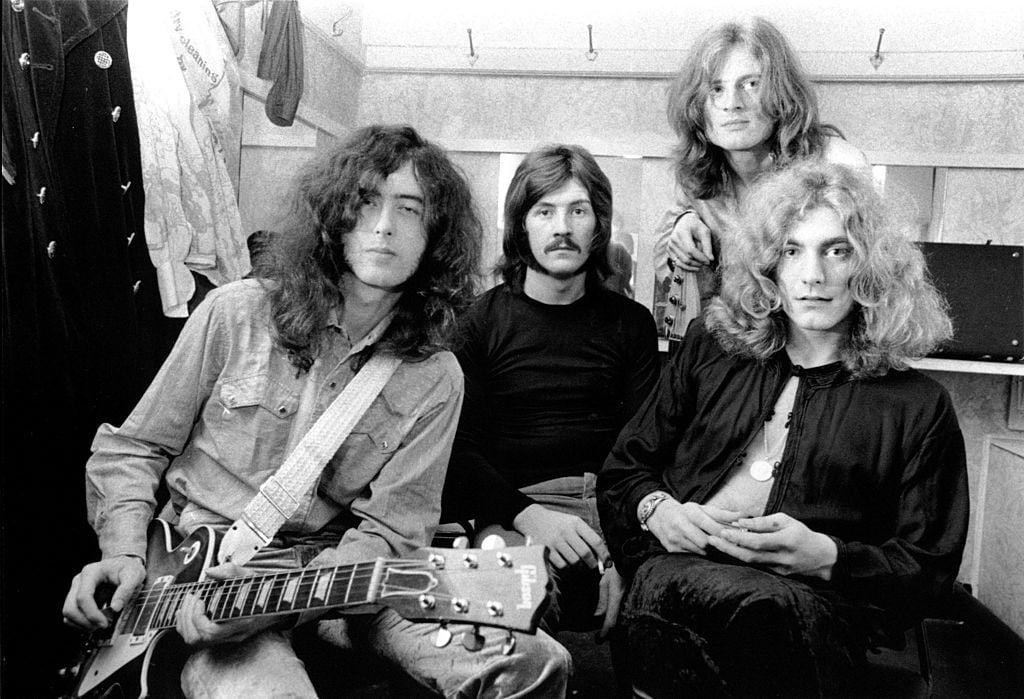 Why this 1990s rock star listened to Led Zeppelin songs so much
Rolling Stone released a list of the 100 greatest artists of all time. Each entry on the list came with an essay discussing them written by famous musicians. The magazine ranked Led Zeppelin at No. 14 on the list.
Dave Grohl, a rocker most known for his work with Nirvana and the Foo Fighters, wrote the essay for Led Zeppelin's entry on the list. This is notable as there are a lot of similarities between Nirvana's sound and Led Zeppelin's. Nirvana even released a track called "Aero Zeppelin" during their early years. As evidenced by its title, "Aero Zeppelin" is an homage to the work of Aerosmith and Led Zeppelin. In his essay, Grohl said he believed in the latter band when his faith in Christianity started withering.
Grohl discussed how Bonham influenced him. "John Bonham played the drums like someone who didn't know what was going to happen next — like he was teetering on the edge of a cliff," he said. "No one has come close to that since, and I don't think anybody ever will. I think he will forever be the greatest drummer of all time.
 "You have no idea how much he influenced me," he added. "I spent years in my bedroom — literally f*cking years — listening to Bonham's drums and trying to emulate his swing or his behind-the-beat swagger or his speed or power. Not just memorizing what he did on those albums but getting myself into a place where I would have the same instinctual direction as he had."
How Dave Grohl paid tribute to Led Zeppelin
Subsequently, Grohl revealed he paid tribute to Bonham outside of his music. "I have John Bonham tattoos all over my body — on my wrists, my arms, my shoulders," he wrote. "I gave myself one when I was 15." Grohl said his tattoo depicts the trio of circles on Bonham's kick drum and the cover of Led Zeppelin IV.
Who was most popular: Led Zeppelin, Nirvana, or the Foo Fighters?
This raises an interesting question: Which band was most successful — Led Zeppelin, Nirvana, or the Foo Fighters? Zeppelin released seven albums which reached No. 1 on the Billboard 200. On the other hand, Nirvana released four albums that topped the Billboard 200 and the Foo Fighters released two albums that topped the Billboard 200. Grohl took lots of inspiration from Bonham and company, however he didn't equal their commercial success, even when you combine his work with Nirvana with his work with the Foo Fighters.