2022 Rose Parade: How to Watch, Who's Hosting, and More
In 2021, the Rose Parade was canceled for the first time in its more than 100-year history. Though the pandemic meant a big change to the New Year's Day tradition last year, the parade returns in 2022. Here's everything you need to know about the 2022 Rose Parade, including how to watch it on NBC. 
How to watch the 2022 Rose Parade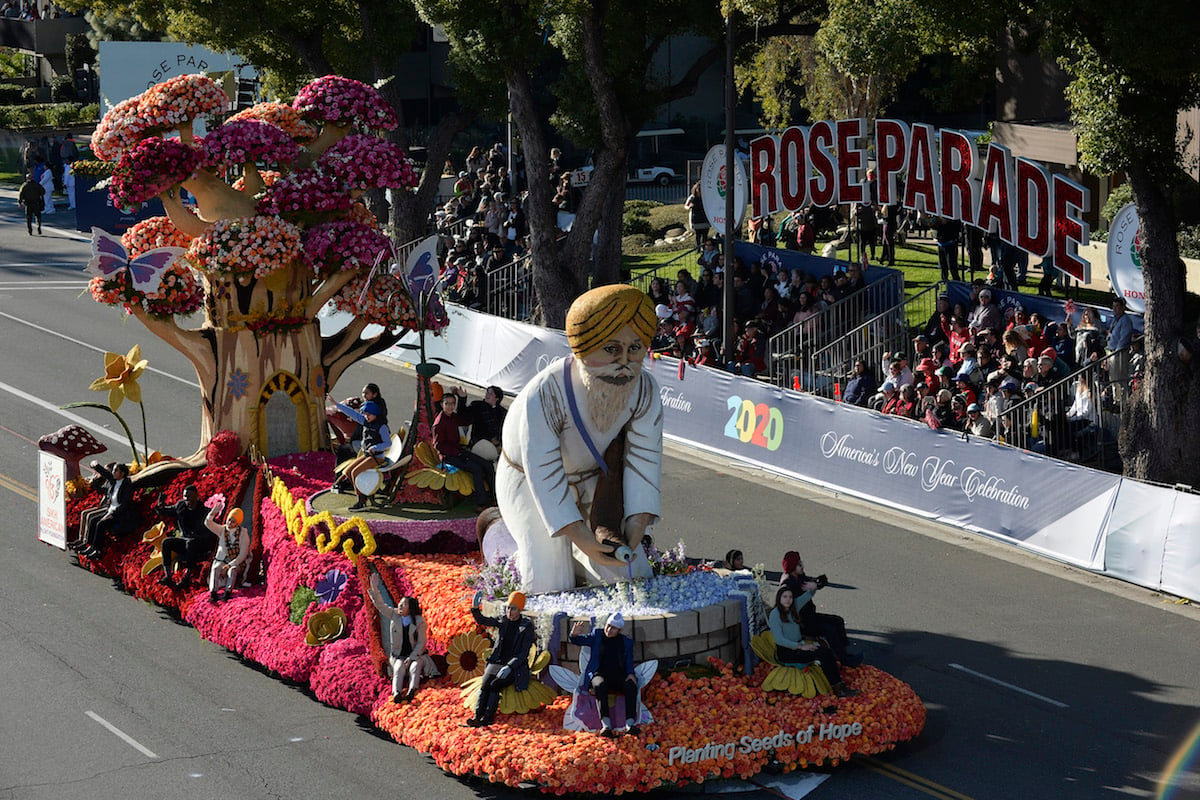 The 133rd Rose Parade takes place Saturday, Jan. 1. The parade kicks off at 8:30 a.m. PT (11:30 a.m. ET) and will air live on NBC. Elaborate flower-decorated floats, equestrian teams, and marching bands travel 5½ miles down Colorado Blvd. in Pasadena, Calif. in the parade, which is hosted by the Pasadena Tournament of Roses Association 
This is the 95th year that NBC has broadcast the Rose Parade. The tradition began with a 1927 radio broadcast; television coverage began in 1954. (The first Rose Parade was held in 1891.)  Actor and Reading Rainbow host Levar Burton will serve as the grand marshall for the 2022 parade. 
"LeVar Burton perfectly epitomizes this year's theme," Tournament of Roses President Bob Miller said in a statement. "The 2022 theme is 'Dream. Believe. Achieve'" and celebrates education and the determination of those who travel the path from dream to reality. I am proud to represent the 935 volunteer members in welcoming LeVar to share in the joy and promise of a healthy new year."
You can also watch the Rose Parade on ABC. 
Chrissy Metz and Susan Kelechi Watson host the 2022 Rose Parade on NBC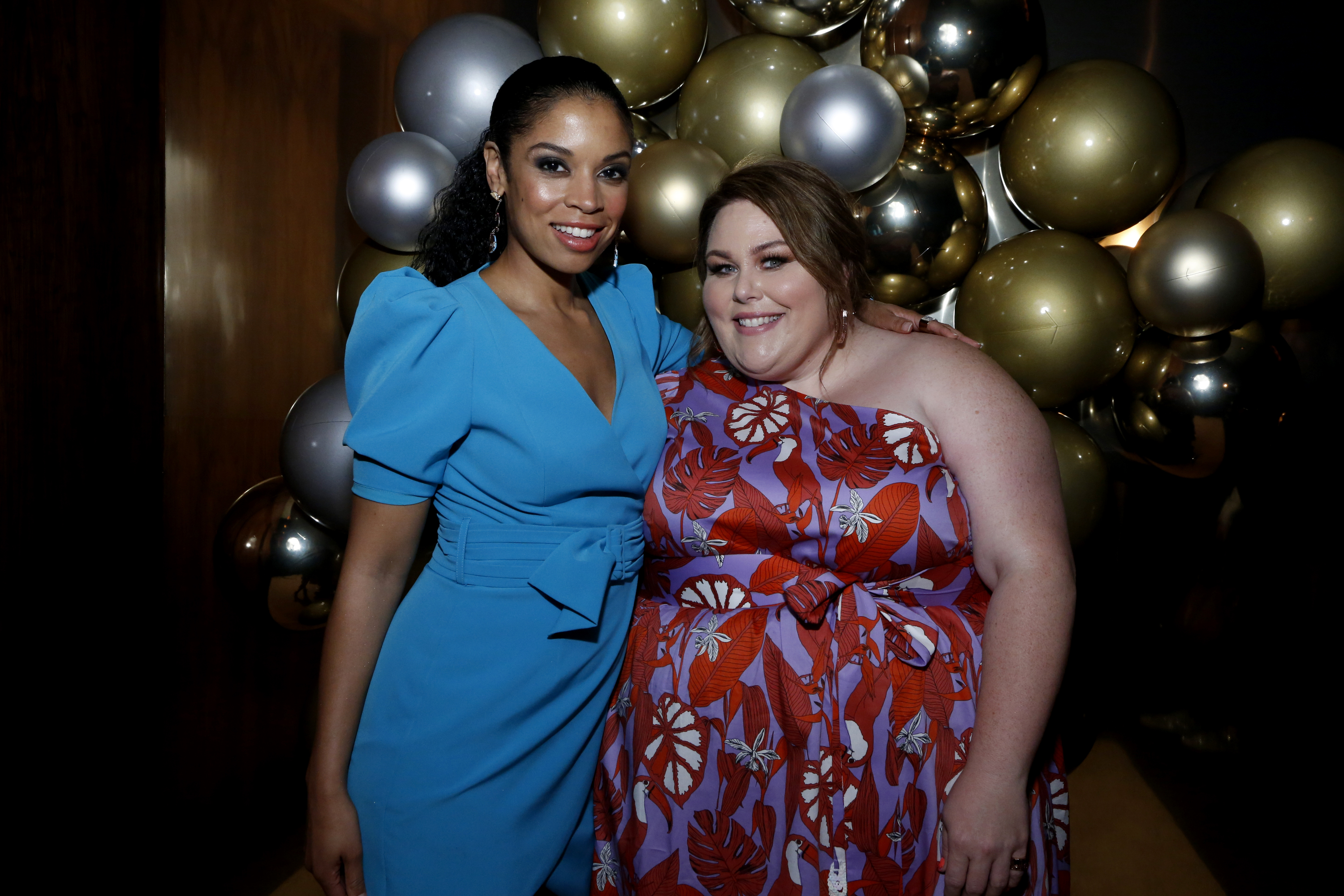 This year's Rose Parade broadcast on NBC will be hosted by Chrissy Metz and Susan Kelechi Watson from This Is Us. 
"I'm excited to be hosting the iconic Rose Parade in one of my favorite cities with one of my favorite people, Susan Kelechi Watson," Metz said in a statement.
"Metz, me and the iconic Rose Parade … New Year's Day doesn't get much better than this!" Watson said. 
How to attend the Rose Parade in person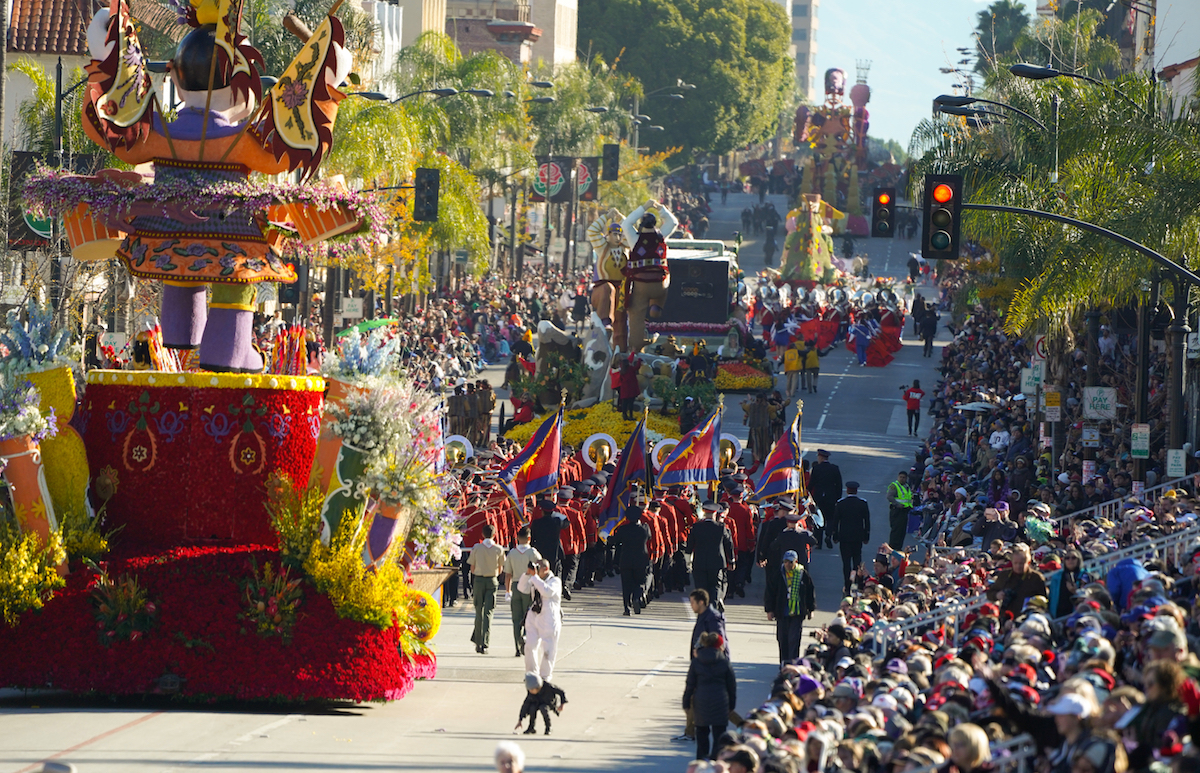 If you're in Southern California on New Year's Day, you can attend the Rose Parade in person. Grandstand tickets are available and cost between $60 and $110. (You'll pay more the closer you are to the Rose Bowl.) Attendees will have to show proof of vaccination status. 
However, you can still attend the parade even if you don't have a ticket. Instead, you can join the many people who camp out on the streets of Pasadena beginning at noon on Dec. 31. 
How to watch the Rose Bowl 
After the parade, there's another New Year's Day tradition. The Ohio State Buckeyes will face the Utah Utes in the 108th Rose Bowl. The game will be broadcast at 2 p.m. PT (5 p.m. ET) on ESPN. 
Check out Showbiz Cheat Sheet on Facebook!