'24' Accidentally Leaked a Real Cell Number in Season 4 That Became a Party Line
24 is an action-adventure TV show that is responsible for revitalizing the career of Kiefer Sutherland. The show became wildly popular, and a staple of early 2000s television. Even today, after launching a wildly successful series extension in 2014 and a spinoff series that debuted in 2017, fans still can't get enough of 24, and are clamoring for a reboot.
Original viewers of the show also love learning what they can about the series, including the high level of detail that was paid to everything from costume design to character development. A rich mythology has sprung up around the creation of 24 — and for many fans, the story of the infamous "fan phone" is one of the most entertaining stories in pop culture history. 
'24' premiered on television in 2001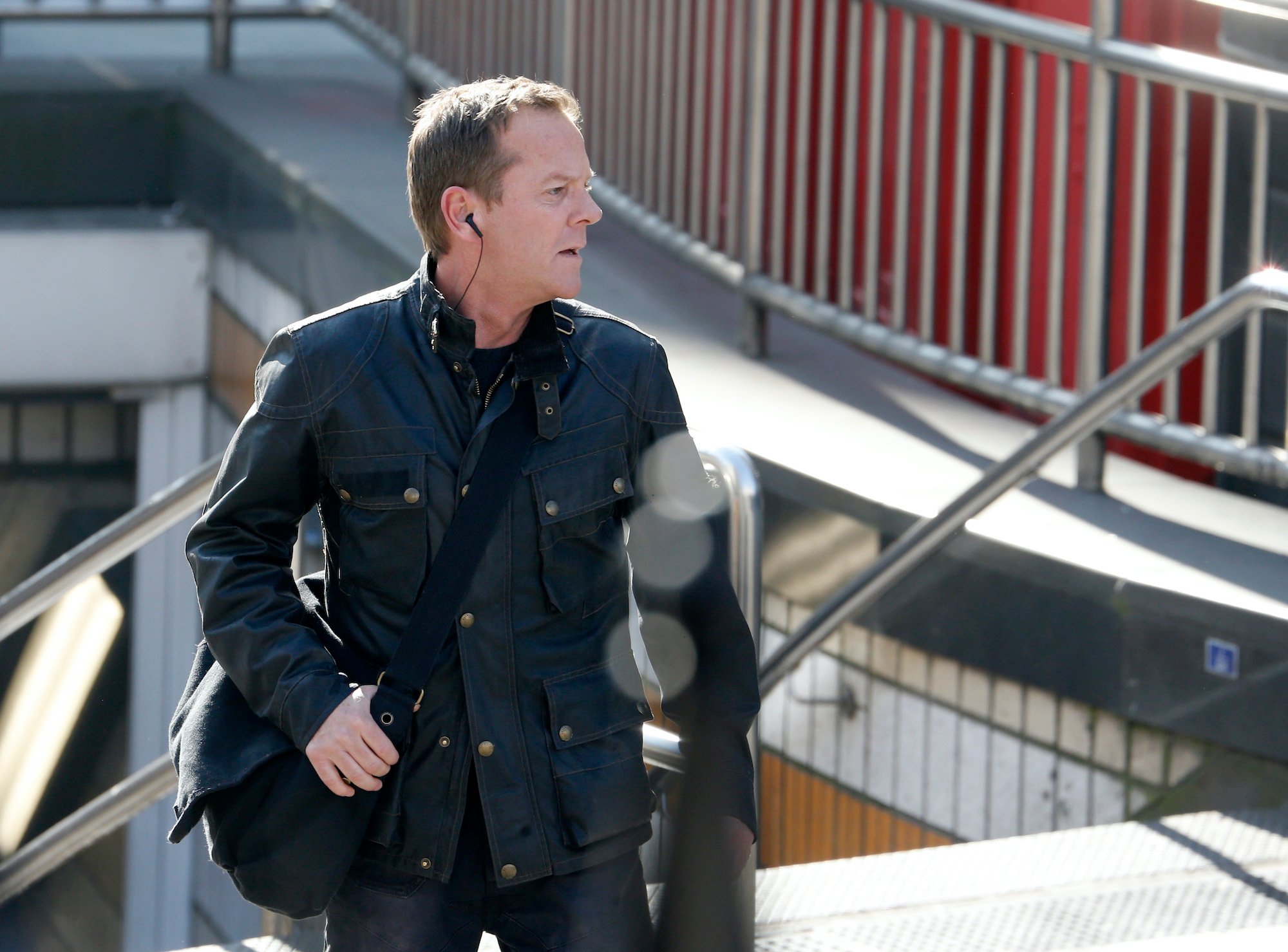 In 2001, Kiefer Sutherland was a well-known character actor, who had appeared in a number of popular movies in the '80s and '90s. While he had achieved some modest success in Hollywood, a real star-making role had eluded Sutherland — that is, until he landed the part of Jack Bauer in 24. As a dedicated and dangerous counter-terrorist agent, Sutherland's character quickly became popular with fans, and the actor himself became closely identified with the role of Jack.
Not only was 24 revolutionary for the amount of violence that it portrayed onscreen, but it was noteworthy for the unique format, featuring a real-time countdown that brought viewers into the heart of the action. 24 was honored with many awards, including Outstanding Drama Series at the 2006 Primetime Emmy Awards and a number of individual honors for Sutherland. The series ran on television until 2010 when the eighth season aired. It went off the air for four years, ultimately returning for a highly-anticipated ninth season in 2014.
What happened when a real cell phone number appeared onscreen in '24'?
The cast and crew who worked on 24 were completely dedicated to providing a real-time, intense viewer experience. Everyone worked hard to ensure that every detail was perfect — and even added layers of fun to appeal to the most hardcore fans. Most notably, in 2005, eagle-eyed fans noticed a phone number that popped up onscreen on someone's phone screen.
Showrunners, realizing that they had accidentally leaked a real phone number, had to act fast. Fans started realizing that when they dialed the number, it would lead to a voicemail message on what became known as the "24 Fan Phone." 
According to Mental Floss, fans who called the number would generally reach voicemail, but sometimes, lucky fans would get to talk to writers, producers, production designers, and even actors. The phone number became a go-to number for multiple characters on the show, with fans noting that it became a sort of unofficial party line. 
Is there going to be a reboot of '24'?
These days, the "24 Fan Phone" number seems to have been disconnected — still, hope in the fanbase springs eternal for a possible reboot of the cult classic TV series. The spinoff series 24: Legacy didn't take off nearly as well as showrunners might have expected, which could have led early attempts to reboot the original show to flounder. However, considering that 24 is still very popular with viewers of all ages, it is possible that Jack Bauer could be making a comeback in the next several years. Kiefer Sutherland has been open about the fact that if the script was good, and if events lined up perfectly, he could be persuaded to return to the character that he loves so much. Stay tuned to Showbiz Cheat Sheet for all the latest entertainment news!
RELATED: '24' Was Supposed to Be About a Wedding Instead of a Kidnapping