'24': Jack Bauer's Season 2 Limp Was Because of Kiefer Sutherland's Clumsiness
There have been many popular TV dramas over the years to cause fan buzz, but 24 is probably one of the all-time greatest. The show, which starred Kiefer Sutherland, ran on television for nine seasons, spawning a franchise (and a fandom) that is still going strong to this day. Without a doubt, one of the biggest reasons for the show's success is the work of Kiefer Sutherland as the brave and bold anti-hero Jack Bauer. A character actor who got his start in '80s teen dramas, Sutherland became a huge star after the release of 24, and to this day, he remains best known as Bauer. Sutherland went all in to make 24 a hit, and even when he was injured, he continued to film — leading to a very interesting tic in season two of the show.
'24' made Kiefer Sutherland a major star
To fans of 24, it seems as though the character of counter-terrorist agent Jack Bauer has been around forever. However, it was in 2001 that the series premiered on television, introducing fans everywhere to the Bauer, and the efforts of the fictional Counter Terrorist Unit, who work to defend the United States from all manner of terrorist plots.
While Sutherland was a well-known actor before 24 premiered, it was the success of the series that propelled him to major Hollywood celeb status. A member of a respected show business family, Sutherland worked hard to prove that he could handle the intensity of a regular action series. Most notably, when he was injured during the second season of 24, he continued to film, with his injury written into the show's plotline.
Why was Jack Bauer limping in season two of '24'?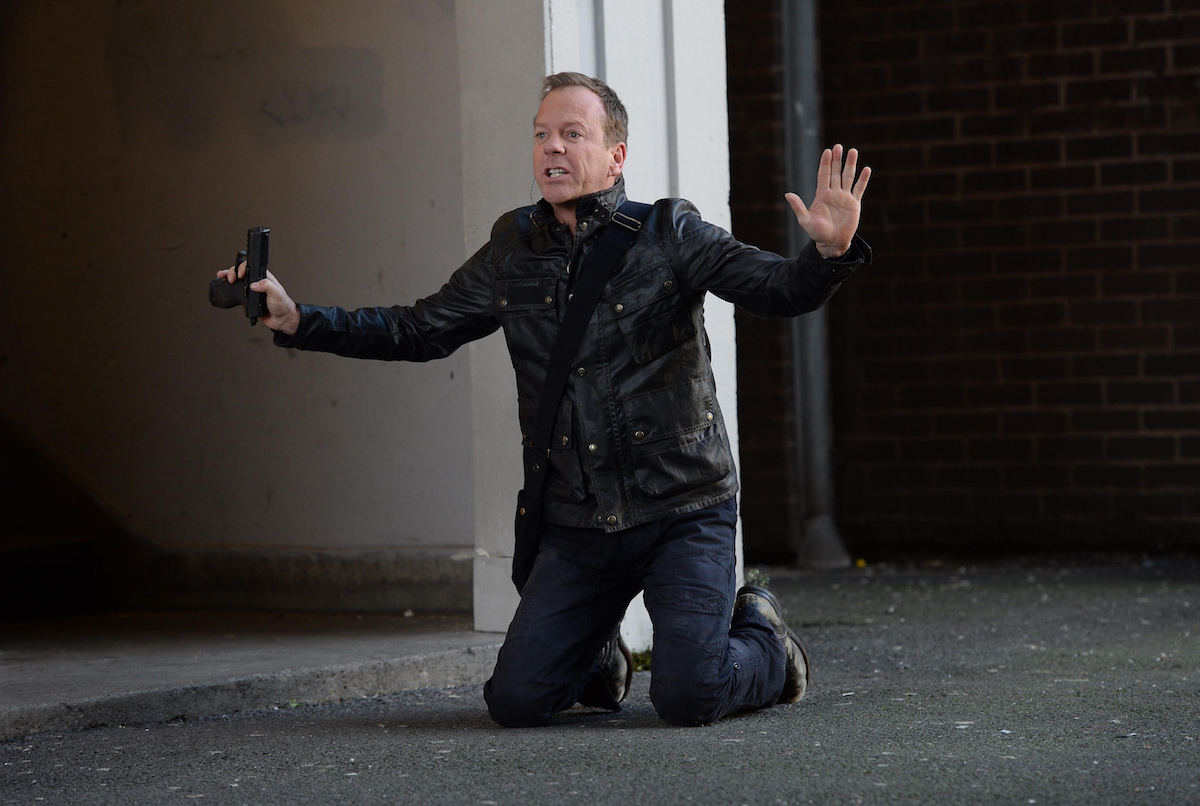 According to Mental Floss, one of the biggest action sequences in the second season of 24 involved Jack Bauer surviving a plane crash mostly unscathed, although the removal of a piece of debris in his leg caused him to have a visible limp. As it turns out, while the plane crash was always intended to be a part of the plot, the addition of the wooden debris and the limp had to be written into the script when Sutherland tripped and fell after stepping out of his trailer.
Left with a limp, Sutherland was still determined to go on as usual — and showrunners had to hustle, working against the clock to write in a storyline that would explain the limp in a manner that made sense to viewers. Sutherland's character limped through most of the second season, and while most viewers might not have given it a second thought, it certainly added a layer of difficulty to Sutherland's action scenes.
Will '24' be returning for a reboot?
24 was honored many times over the course of the series run for acting, writing, and direction — and when the series concluded in 2010, fans clamored for more. The series did ultimately return in 2014 for a final, ninth season. It also spawned a spinoff in 2017, 24: Legacy, that featured a similar format to the original series.
These days, many viewers who remember the glory days of 24 are still hoping for a reboot, but with nothing yet announced following many years of rumors and much speculation, many fans are turning to reruns to recall the brilliance of 24 — and the innovative way that Kiefer Sutherland embodied the character of Jack Bauer. Stay tuned to Showbiz Cheat Sheet for all the latest entertainment news!
RELATED: '24' Star Kiefer Sutherland Got a Tattoo To Avoid Sitting in Make-Up for Hours