3 Easy Ina Garten Breakfast Recipes for a Crowd
Forget getting up at the crack of dawn to make breakfast for hungry houseguests. Ina Garten has Barefoot Contessa breakfast recipes that make feeding a crowd easy.
1. Ina Garten's Sunday Morning Oatmeal is a quick breakfast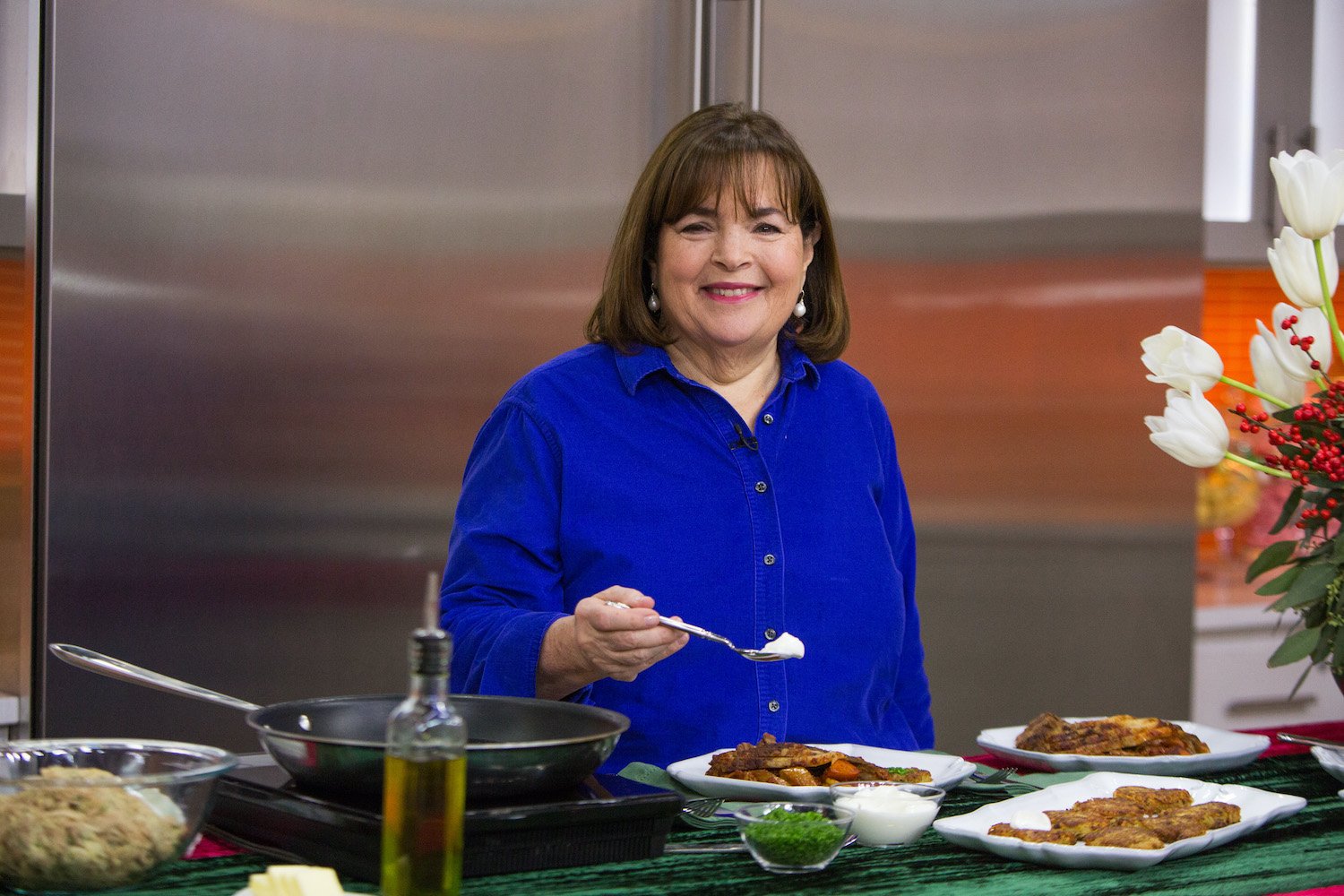 RELATED: Ina Garten's Granola Bars Are the Perfect Make-Ahead Breakfast
Most Barefoot Contessa fans know Garten loves oatmeal. It's been her go-to breakfast for a decade. What makes it great for serving a crowd is that Garten's Sunday Morning Oatmeal recipe can easily be scaled up depending on the number of people. Not only that but it can be made in a matter of minutes. 
Originally featured in Garten's 2006 cookbook, Barefoot Contessa at Home, this oatmeal recipe consists of seven ingredients: whole milk, quick-cooking oatmeal, kosher salt, banana, dried cherries, maple syrup, and golden raisins.
According to Food Network, Garten cooks the oatmeal on the stove with a combination of milk and water. After simmering for about five minutes she removes the pot from the heat and adds the mix-ins. That's it. Add the toppings and Garten's Sunday Morning Oatmeal is ready to eat. How easy is that?
2. Make any Barefoot Contessa Frittata for an easy Ina Garten breakfast
RELATED: 'Barefoot Contessa': Ina Garten Has 1 Easy Hack For Perfect Bacon
Garten has a number of frittata recipes and any one of them would make an easy breakfast recipe for a crowd. Take her Potato Basil Frittata. It's a one-pot dish from the Food Network star that can be made in advance and reheated before serving. 
Here's how Garten makes it. She starts by frying potatoes in a pan. While they're cooking the best-selling author whisks together eggs, ricotta, Gruyere, salt, pepper, basil, and melted butter. Once combined she adds flour and baking powder to the mixture.
Garten then adds the cooked potatoes to a baking dish. She pours the egg mixture over the top and bakes the frittata for about an hour.
3. Ina Garten's French Toast Bread Pudding is a 1-dish breakfast
RELATED: Ina Garten Has an Easy Method for Perfectly Poached Eggs
Another Barefoot Contessa breakfast recipe for a crowd is this french toast recipe of Garten's. It doesn't involve standing in front of the stove while hungry people wait for breakfast to be ready.
Instead, Garten makes french toast in one large dish. She begins by putting thick slices of bread in a baking dish. Then she pours an egg mixture made of half-and-half, honey, eggs, orange zest, "good" vanilla, and salt, over the top. 
After the bread's been soaking up the liquid for 10 minutes Garten gets it ready to go in the oven. She puts the baking dish in a large roasting pan and adds hot water so it comes up to the sides.
Next, Garten covers it with foil, puts two holes in the top for steam to escape, and puts the french toast in the oven. After 45 minutes she removes the foil and bakes it for another 45 minutes. 
When the baked french toast has cooled slightly, Garten serves it with a dusting of powdered sugar and maple syrup. A Barefoot Contessa How Easy Is That? recipe, Garten's baked french toast can be made in advance and reheated before serving.