3 of Food Network Star Giada De Laurentiis' Pasta Recipes That Are Easier to Make Than They Look
If it's pasta night, give one of Food Network star Giada De Laurentiis' top-rated pasta recipes a try.
Giada De Laurentiis obviously knows her Italian cuisine, especially pasta. Here are three of the Food Network chef's popular pasta dishes on the culinary cable channel's site that reviewers found easy to prepare even though the recipes might seem otherwise.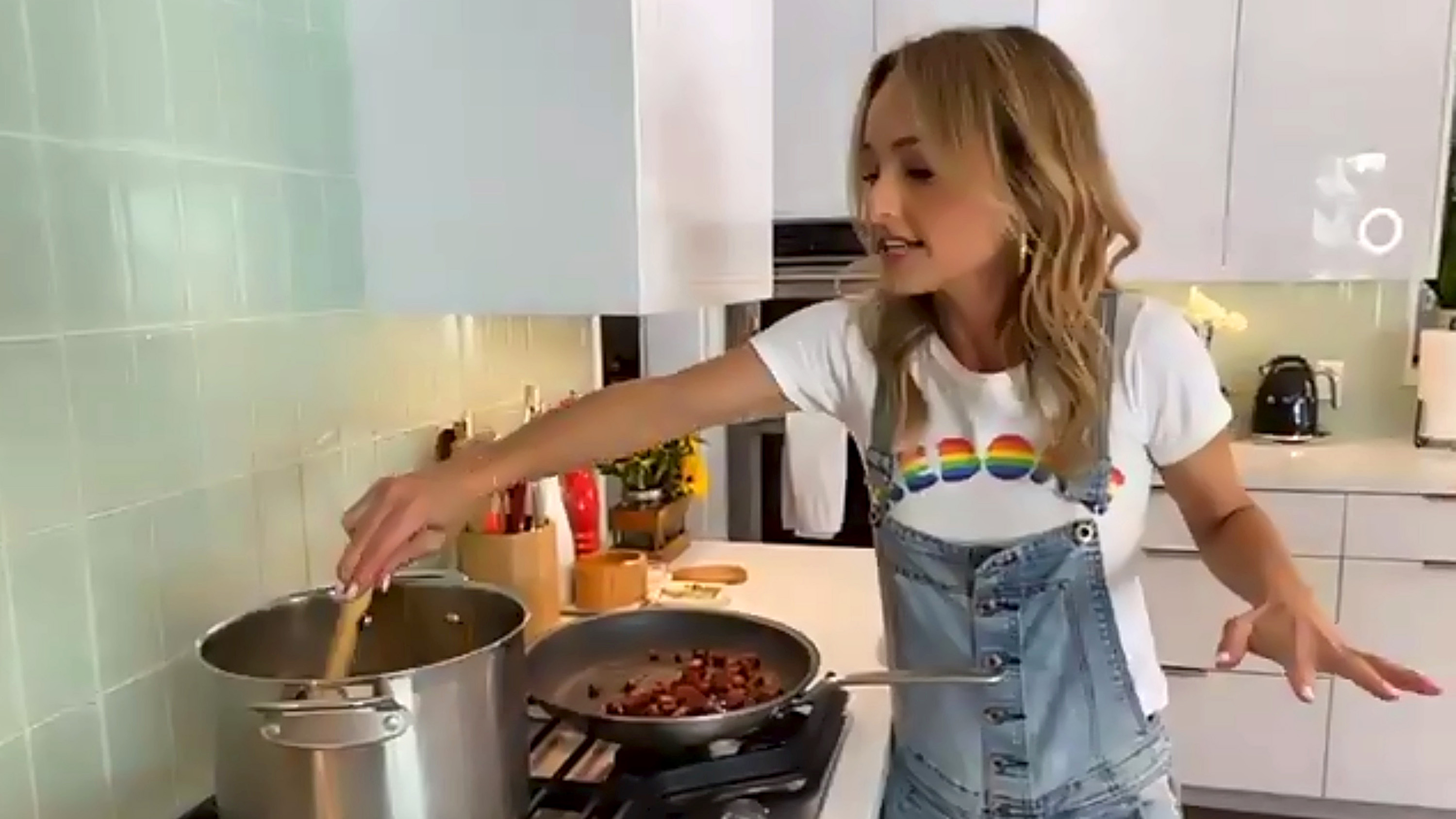 De Laurentiis' Baked Manicotti with Sausage and Peas can feed a crowd
"The key to any kind of baked pasta," De Laurentiis says in the Food Network video for this recipe, "is that the filling is really delicious, especially when you're talking about comfort food."
Clearly, this recipe delivers, based on reviewers' glowing comments.
"This is a great recipe for warm, comfy food. It also freezes very well. It's great with a bottle of Chianti!," said one reviewer.
Another home cook added, "Delicious!! Very easy to make! My son and I don't like peas, so I omitted this ingredient. I put the filling in a piping bag to fill the shells. No mess! Can't wait to make it again!"
The consensus among many reviewers was the recipe's over-use of salt, but this was easily remedied, as one user noted: "This recipe is delicious! I agree it is pretty salty and I like things salty! I would omit salt altogether and substitute a cup of a different cheese in the fonduta as the Pecorino Romano is the culprit!"
Find the full recipe, video, and reviews on Food Network's site.
Giada De Laurentiis' Butternut Squash Tortellini includes amaretti cookies
"I know, it sounds a bit weird I'm adding cookies to the filling of a savory dish, but I'm telling you, they're very airy and have sort of an almondy flavor to them," De Laurentiis said on Food Network's site video. The cookies are ground up before combining with roasted butternut squash.
One home cook had fun making the recipe with her family: "With the first bite of this tortellini, you know it's a keeper. I like piece work, so once the filling is made, it's really a snap to put together. Sometimes I enlist the aid of my 13-year-old. We all love these so much, that everyone is willing to help, even my 28-year-old son!"
Go to Food Network's site for the full recipe.
The chef's Pasta alla Formiana is a simple, homey Italian dish
De Laurentiis says in her FN video for the recipe that what she loves about her Pasta alla Formiana the most is that "you don't have to cook the pasta ahead of time. It just cooks in the oven."
She uses canned tomatoes for this recipe's filling "only because I want to make sure there's enough liquid and moisture in the sauce to actually cook" the dry pasta. It's a dish that comes together quickly and reviewers appreciated that.
"If you love tomatoes and oregano, you will love this. It is so good and so easy. I make it every summer when I have a lot of ripe tomatoes in my garden," one reviewer wrote on FN's site.
Another home cook noted, "It was a big hit! I used fire-roasted tomatoes for extra taste and finished the dish by broiling fresh mozzarella in the last 3 minutes. It was easy to prep, make, and clean. Thank you, Giada!"
Get the recipe, reviews, and video on Food Network's site.