3 'NCIS' Spinoffs That Could Rival the Original Show
When it comes to creating a successful spinoff, relying on existing characters who audiences have been following for years tends to be a wise place to start. Over the years, NCIS has seen many characters come and go, transform with time, forge new relationships, and take on new hurdles. Yet, certain character dynamics remain the show's most celebrated. Below, find three spinoff ideas that would likely see viewership numbers to rival the original crime procedural.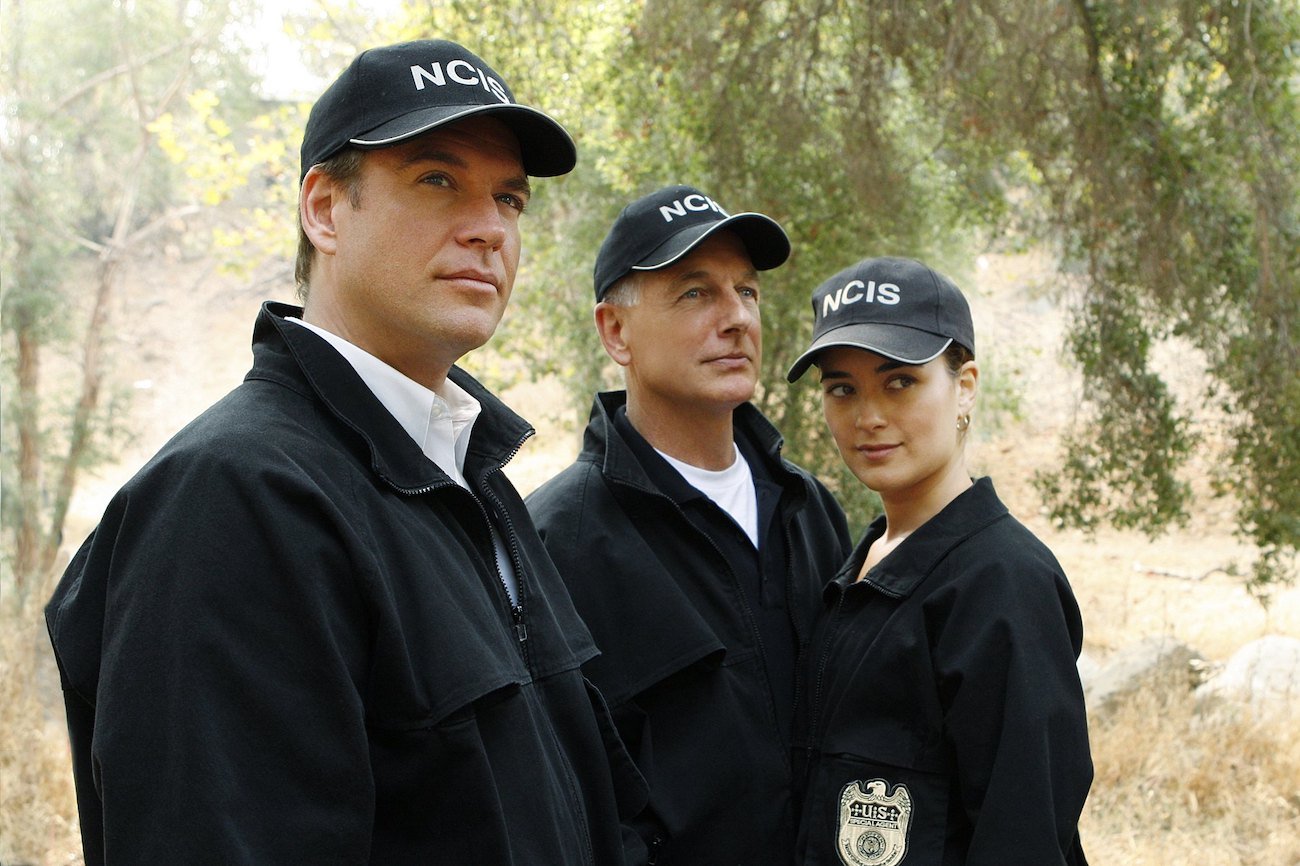 1. A show about Young Ducky and Young Gibbs would steal hearts
After Young Ducky's recent appearance in NCIS, fans have been pushing for a spinoff with Adam Campbell and Sean Harmon (Mark Harmon's son). Seeing Gibbs and Ducky interact all those years ago warmed the hearts of fans at home. 
The show could follow a buddy cop formula, while also visiting the many romantic relationships and life struggles that created the stoic, yet compassionate Gibbs viewers know today. Not to mention, seeing Mark Harmon's son taking on the character in a series all his own would surely satisfy. Imagine Sherlock and Watson or Rizzoli & Isles, but with Ducky and Gibbs. 
2. Imagine Ziva, Tony, and Tali in a family-themed 'NCIS'
Ziva and Tony's whirlwind, on-again-off-again romance kept viewers attached to the screen for years on end. The stars' will-they-won't-they on-screen chemistry was so palpable that many viewers thought Michael Weatherly and Cote de Pablo were engaging in a behind-the-scenes romance. Such rumors were quickly squelched. Yet, seeing Ziva and Tony raise their child while also facing threats and gearing up to save the day would be a sure bet. Imagine Spy Kids, but with a little more attention on the parents and a little less cheesy humor. 
Michael Weatherly and Cote de Pablo could carry a series as the male and female lead. And, since Cote de Pablo recently returned to NCIS, who is to say she wouldn't be willing to return to the franchise for a show she gets to lead? 
3. A Ziva origin story would be a high-octane joyride
Agent Ziva David came to NCIS after working as a Former Mossad Officer. While aspects of the character's history surfaced across her several seasons, the character's entire journey remains unknown. And, there are many additional narratives a show could create about Ziva's time pre-NCIS. What did she come up against as a Mossad officer? Who did she have to take down? What events led to her hesitance to trust others? 
While casting a character to play young Ziva would likely be a challenge, as fans wouldn't settle for anything less than perfection, Cote de Pablo could also appear in scenes that flash-forward, or as the show approaches the point at which she joins NCIS.