3 of Ree Drummond's Must-Try 'Pioneer Woman' Apple Dessert Recipes
Wondering what to do with all of the apples in your kitchen? The Pioneer Woman star Ree Drummond has a basketful of easy, fun-to-make, and fun-to-eat treats that make the most of the tart and versatile seasonal fruit.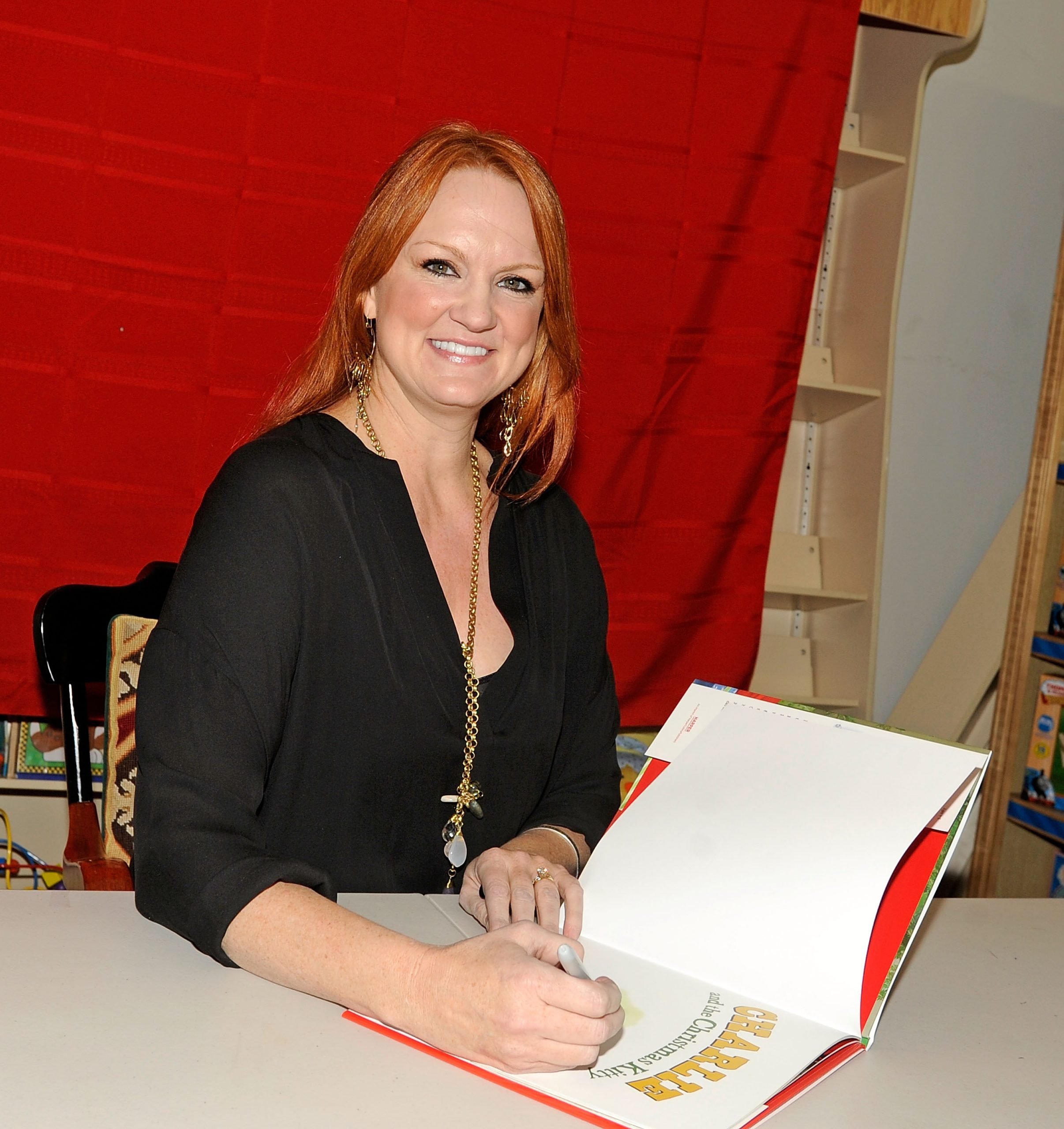 Drummond's 4-ingredient Apple Brown Betty is a snap to make
Simply calling for butter, "hearty" wheat bread, Granny Smith apples, and brown sugar, the television personality's Apple Brown Betty is beyond easy to make. Half of each of the above ingredients are placed in a greased 13 x 9 baking dish. The layer is repeated, and then to finish on top a half-cup of water is sprinkled over everything, "a spoonful at a time."
Bake the foil-covered casserole in a preheated 375-degree F oven for 45 minutes. Remove the foil and bake another 10 minutes or until it has browned.
The Pioneer Woman Cooks — Super Easy author says of her Apple Brown Betty: "I'm sure there are many different interpretations of this old-time recipe, but I love this one because you can use whatever bread you happen to have lying around—everything from store-bought sandwich bread to a rustic artisan loaf."
'The Pioneer Woman's Apple Pie Bars are perfect to-go lunch snacks
The ideal baked apple snack to take on the go, The Pioneer Woman star's Apple Pie Bars taste best made with Granny Smith, Honeycrisp, Gala, Pink Lady, Jonagold, or Braeburn apples. Basically, the sweeter and tarter the apple, the better! You'll need three apples, apple cider vinegar, brown sugar, corn starch, and apple pie spice for the filling. Its simple foundational crust and creamy glaze add wonderful texture to this snack.
Drummond's Pioneer Woman website says of this creation: "If you're looking for the perfect, portable dessert for any autumn occasion, the search ends here. These apple pie bars are made with an ultra-buttery shortbread dough that's used to form both the press-in base crust and the streusel topping. Fair warning: You might just enjoy the bars even more than a traditional slice of apple pie."
The apple recipe Drummond calls 'sparkly' and 'flawless'
Ree Drummond's Apple Cake in an Iron Skillet is what she says is one of her "favorite old recipes." Revealing she was reunited with the recipe one day searching through her closet, Drummond shared it was "like finding a buried box of sparkly, flawless diamonds. Only better."
With rich and dependable ingredients of butter, sugar, vanilla, eggs, sour cream, flour, baking powder, salt, and cinnamon, this is a wonderfully old-fashioned recipe that starts in a skillet on the stove and is then transferred to the oven.
Drummond described the moment she found the recipe again: "I was four months pregnant with my third baby when we moved from our old house to this one, and in my haste and chubbiness, I'd stacked a random bunch of loose papers from around the house and, evidently, stuck them in the back of a Gourmet magazine. I never saw them again until yesterday. I finally found it—that blessed, butter-soaked piece of wide-ruled notebook paper onto which I'd scrawled all the steps I'd taken to make what was one of the best cakes, to this day, I've ever eaten."
Whichever apple snack you decide to make, take it to the next level with a scoop of ice cream. It's the Pioneer Woman way!
RELATED: Ree Drummond's Got Your Next Taco Tuesday Covered With These Crowd-Pleasing 'Pioneer Woman' Recipes