4 Shows Like 'The Ultimatum' and Where to Watch Them
'The Ultimatum: Marry or Move On' is very similar to 'Love Is Blind', 'Temptation Island', and other reality dating shows.
The Ultimatum: Marry or Move On is one of the hottest shows on Netflix. The Netflix original reality series was created by Chris Coelen. The Ultimatum premiered on April 6, wrapped up with the series finale on April 13, and knocked Bridgerton Season 2 out of the No. 1 spot on the Netflix Top 10. The premise for The Ultimatum is simple. Six couples with outstanding ultimatums come together to put their relationship to the test. When the show begins, the couples split up and re-couple up with a person from another couple. They live with that new person for three weeks to see if they are compatible. Then, the original couples move back in together to see if they want to get married or move on.
If you watched The Ultimatum on Netflix and need a new show to watch, you came to the right place. There are four shows you need to watch after The Ultimatum.
'Love is Blind' was also created by Chris Coelen and hosted by Nick and Vanessa Lachey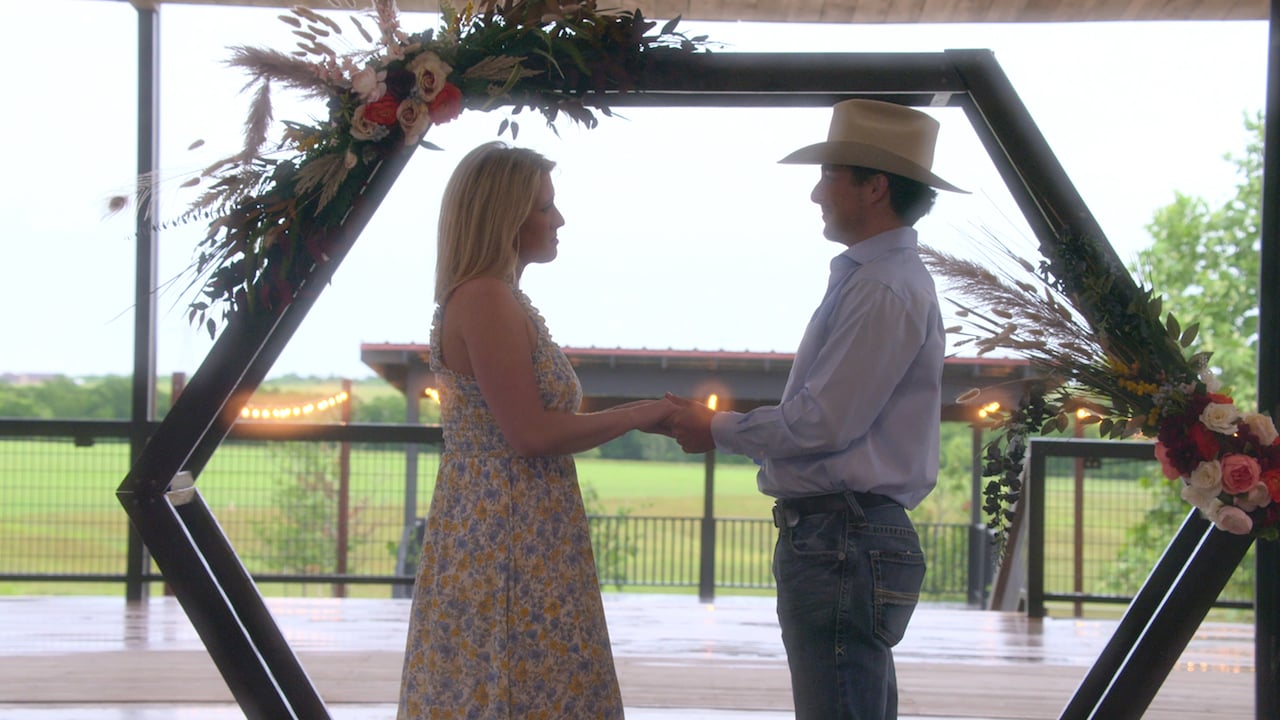 Love is Blind is one of the most popular reality shows on Netflix. The series premiered in February 2020 and was an instant hit for the streaming network.
In the series, contestants "date" other contestants in pods. They can't actually see who they are dating. If and when they've made a strong enough connection, the contestants get engaged before the big reveal. From there, the couples go on a trip to Mexico and live together for several weeks to see if they are compatible for marriage. It all goes down at the altar, where contestants decide if they're going to say "I do" or "I don't." They're guided on their path by Vanessa and Nick Lachey.
These shows share many similarities. According to Variety, Coelen created the series, which is produced by Kinetic Content, the same production company as The Ultimatum. Oh, and those gold goblets from Love is Blind? The contestants use silver cups in The Ultimatum.
As mentioned, you can watch Love is Blind Season 1 and Season 2 on Netflix.
'Temptation Island' is similar to 'The Ultimatum'
If you mixed Temptation Island and Love is Blind together, you'd basically have The Ultimatum.
In the series, four couples come together to see if they're ready to commit to their partner or split up. For the duration of the experiment, the four men live in a house and date other women while the four women live in a house and date other men.
Each week, the couples meet with host Mark L. Walberg at a "bonfire" to watch clips of their significant others and talk about their relationship. At the end, each person chooses if they want to leave the island with their original partner, a new partner, or leave alone.
You can watch Temptation Island Season 4 on USA Network or Peacock. You can also stream the first three seasons on Peacock right now.
'Are You The One?' is a big mess
Are You The One? is an incredibly messy and controversial reality series that aired on MTV from 2014-2019. There are eight seasons of the series, but only seven of the seasons are available to stream.
Like all dating shows, Are You The One? is about contestants finding their perfect match, but in this show, that's also how the contestants win a cash prize. Twenty singles live in a house together. Each person has a match that they must pair up with to win. Each week, there is a match ceremony. If every person chooses their perfect match, the house splits a cash prize.
There's a lot going on in this series. Like The Ultimatum, the couples all live in close proximity, which makes for fireworks.
You can watch Are You The One? is available on a variety of streaming services. You can watch season 4 on Netflix. Hulu has season 4, season 6, and season 7 available to stream right now. You can watch every season, except for season 3 and season 5, on Paramount+.
'90 Day Fiancé' pairs up new couples to see if they can make it work
90 Day Fiancé is probably the best of these reality shows in terms of success rate. The series follows couples who have received visas to get married within 90 days. The couples see if they can make their lives come together and work.
While the shows begin very differently, there are definitely some similarities between The Ultimatum and 90 Day Fiancé after they couple up and then re-couple up. We see the pairs as they try to work through their differences and see if this relationship is something that is sustainable.
90 Day Fiancé Season 9 premiered on April 18, 2022. You can watch the new season weekly on TLC or Discovery+. Almost all of the seasons of the series are available to watch on Discovery+ right now.