Give Your 4th of July 'the Cutest Little Bite Ever' With 'Pioneer Woman' Ree Drummond's Bacon Cheeseburger Bites
It's Independence Day weekend and Food Network star Ree Drummond has got a bite of a burger that packs a punch of flavor. Delicious and eye-catching, these Bacon Cheeseburger Bites are perfect for your holiday weekend gathering, or just for a fun dinner.
Wherever you choose to serve them, The Pioneer Woman host's juicy and meaty mini-burgers will be the star of your holiday menu.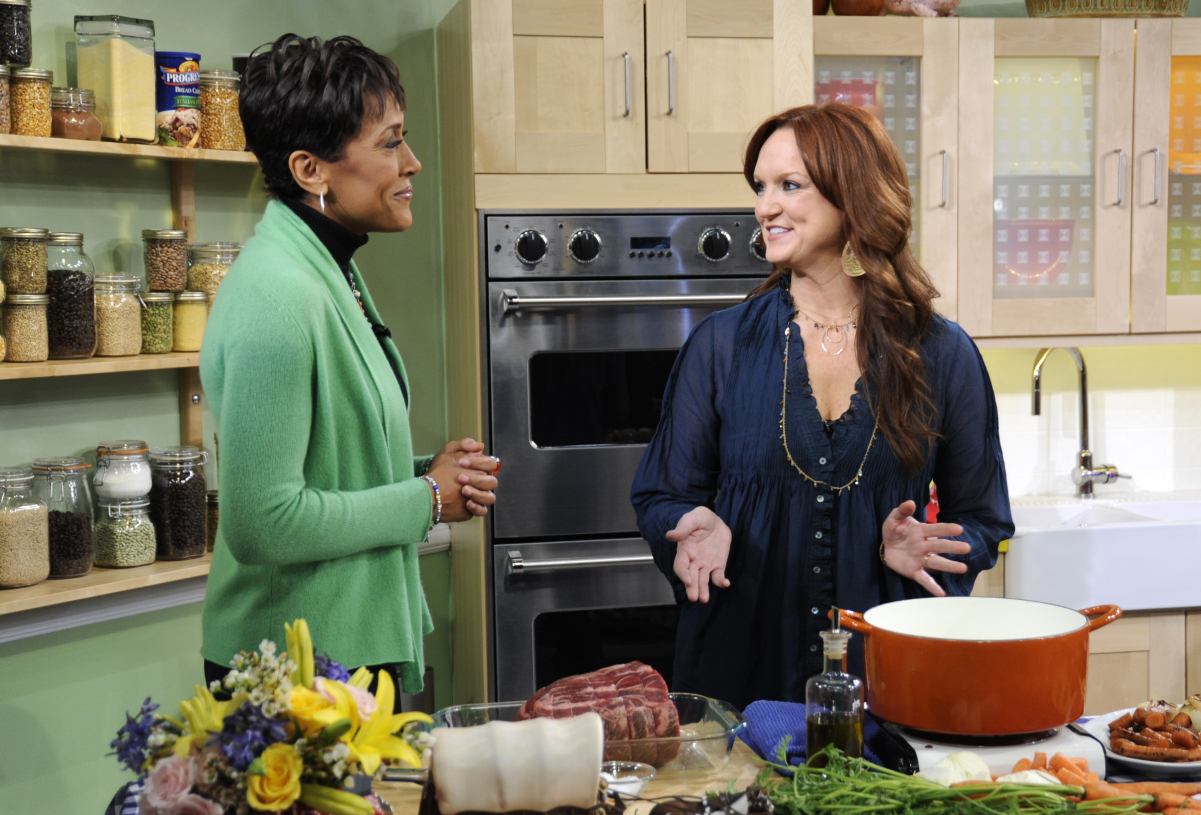 The classic cheeseburger is Drummond's go-to item for the Fourth of July
On the Food Network star's website, it's clear the ranch owner's wife loves a good burger at a barbecue. And really, who doesn't? Whether it's turkey or veggie or full-on beef, burgers rule on the grill.
"It's grilling season, so you know what that means: burger time!," thepioneerwoman.com said. "There's nothing quite like a homemade burger, especially a classic bacon cheeseburger that's hot off the grill, oozing with cheese, and piled high with crispy bacon. It's Ree Drummond's go-to dish for the Fourth of July. She's known for dishing out all-American classics, like this best bacon cheeseburger, loaded hot dogs, and BBQ sides at her patriotic summer party. But just like any good burger recipe, these easy bacon cheeseburgers shouldn't be limited to just one day a year."
Here's how to make her Bacon Cheeseburger Bites
You'll need for the mini-burgers Drummond calls "so great and so versatile": bacon, ground beef, salt, black pepper, Worcestershire sauce, garlic, sliced Cheddar cheese, baby spinach leaves, pickle chips, and cherry tomatoes. Full recipe instructions can be found here.)
Cook the bacon ("not too crisp and not too chewy," Drummond says in the video) and set it aside. Combine the meat, Worcestershire sauce, garlic and salt and pepper in a bowl, and divvy it up into six portions. "It's pretty much a meatball that's been flattened a little bit," she said.
The mini burgers are then cooked in the pan the bacon was prepared in, for about four minutes on each side ("these are so small and that's going to make sure these have plenty of flavor"). The cheese pieces are placed on each burger; Drummond suggests putting the skillet cover on so the cheese gets gooey and melted.
Now for the fun part: assemble your burger bites by slicing the bacon into little pieces. Put a piece of bacon on each cheese-topped patty, followed by the spinach, pickles, ketchup, mustard, or whatever condiment you'd like, and the halved cherry tomato. Use a skewer to keep it all together and do the same with the rest of the burgers.
Low carb burgers that are packed with flavor, Drummond says
As the television personality noted, "they're fun to serve for a small dinner; they're great for any sort of big game on TV, but they're also really fun if you want to step up the hors d'oeuvres angle at a cocktail party.
"The other cool thing about these burger bites is if you're trying to watch your carbs, it's a good alternative, and trust me, you will not miss the bun at all," she said.
The small burger towers are "so crowd pleasing," she added. "The cutest little burger bite ever."
RELATED: 'The Pioneer Woman': Ree Drummond's 4 Best 'Cheap and Easy' Budget-Friendly Recipes