5 Classic TV Shows That 'Jeopardy!' Host Alex Trebek Appeared In
Alex Trebek guest-starred as himself in a handful of classic TV shows. He often appeared in dreams that turned the trivial show into a comedic splendor.
For over three decades, Alex Trebek hosted Jeopardy!. He was the warm trivial master that everyone came home to after a long day at work. And, though Jeopardy! is intimately attached to the host's legacy, he tried his hand at several other game shows throughout his career.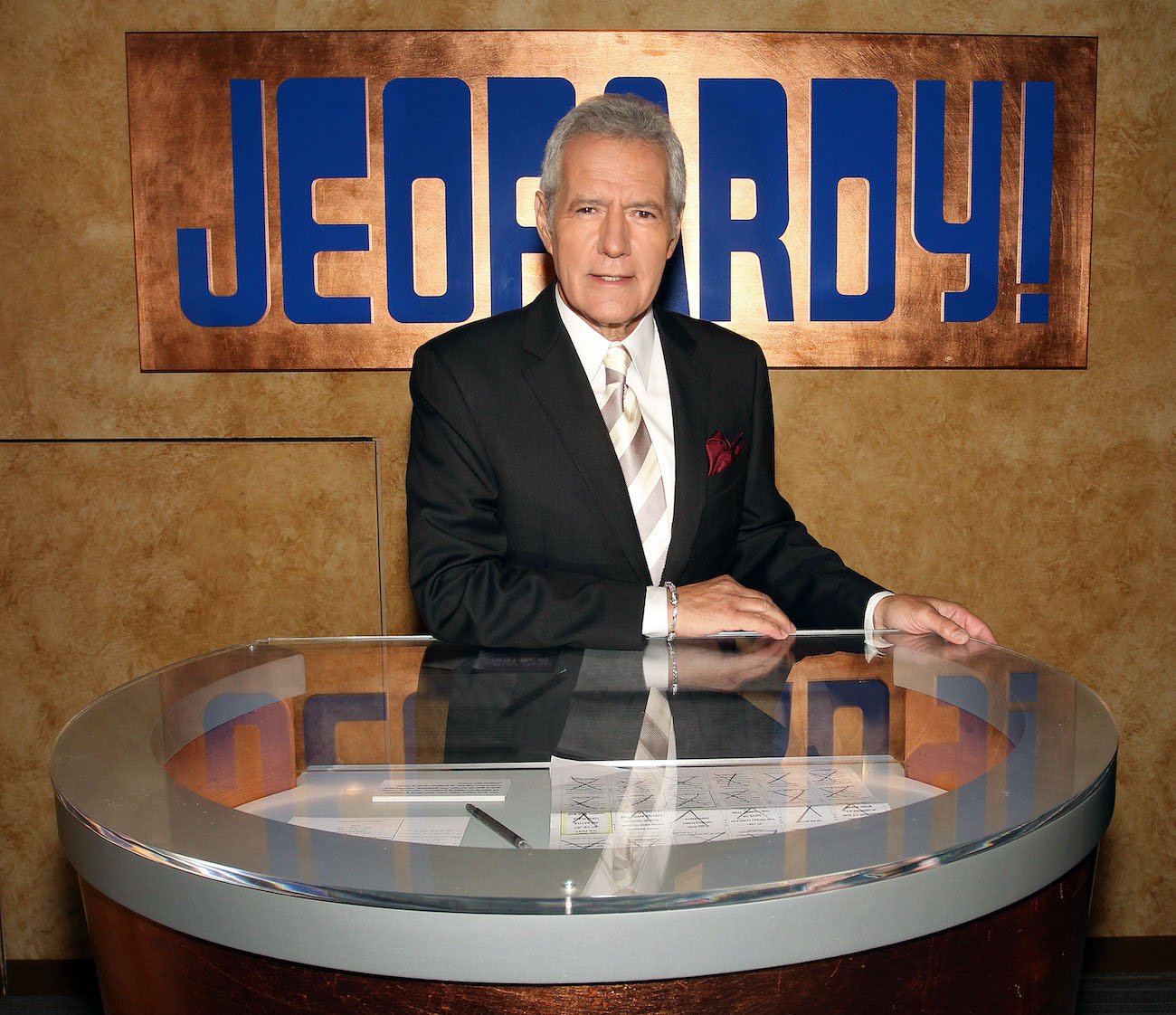 Trebek also hosted The Wizard of Odds, Double Dare, High Rollers, Battlestars, and more; they just didn't have the same staying power as Jeopardy!. Throughout his career, Trebek also had some fun making cameo appearances in some of the hottest TV shows of all time. 
1. Trebek played himself in a 1992 episode of 'The Golden Girls' 
In the episode "Questions and Answers," Alex Trebek guest-starred as himself, leading a round of Jeopardy! that placed Dorothy, Rose, and a male contestant named Charlie head-to-head. The episode also featured a guest appearance by Merv Griffin — the creator of the famous game show. 
Dorothy dreams that she is on the show, and in her dream, Rose ends up winning when Dorothy bets all her money on an answer deemed incorrect by the host and creator (despite its factual accuracy).
2. Alex Trebek played himself again in an episode of 'The Nanny' in 1995 
Alex Trebek, once again, played himself in an episode of The Nanny titled "Franny and the Professor." Fran gets the answer to Final Jeopardy correct — after announcing a bunch of connections that route back to Barbra Streisand and the Funny Girl trivia book. 
3. The 'Jeopardy!' host also had a cameo appearance in 'Cheers'  
Trebek has played himself in many a classic sitcom, as it seems placing characters on the hit trivia game show is a winning formula for a comedic episode. Trebek appeared in the 14th episode of season eight titled, "What Is…Cliff Clavin?" 
4. Trebek appeared in 'Beverly Hills, 90210' in the episode 'Double Jeopardy.'
Brandon, Clare Arnold, and Andrea Zuckerman all prepare to compete on the show to raise funds for college. Trebek appears in multiple dreams, in a fashion similar to The Golden Girls, and the series of events changes depending on who is dreaming. 
5. Trebek even appeared in 'Baywatch' 
Trebek appeared in the 1998 episode of Baywatch titled "Swept Away." Alex tries out for a spot on the game show, but, later in the episode, winds up having to save Trebek's life.