5 Meryl Streep Movies on Netflix: From a Musical to a Biopic
Five Meryl Streep movies on Netflix perfect for getting your Streep fix. From Streep comedies to dramas, Netflix has got it all.
Looking for a Meryl Streep fix? Whether you're jonesing for comedic Streep, dramatic Streep, or musical Streep, Netflix has got you covered. There are five Meryl Streep movies on Netflix sure to fill that void.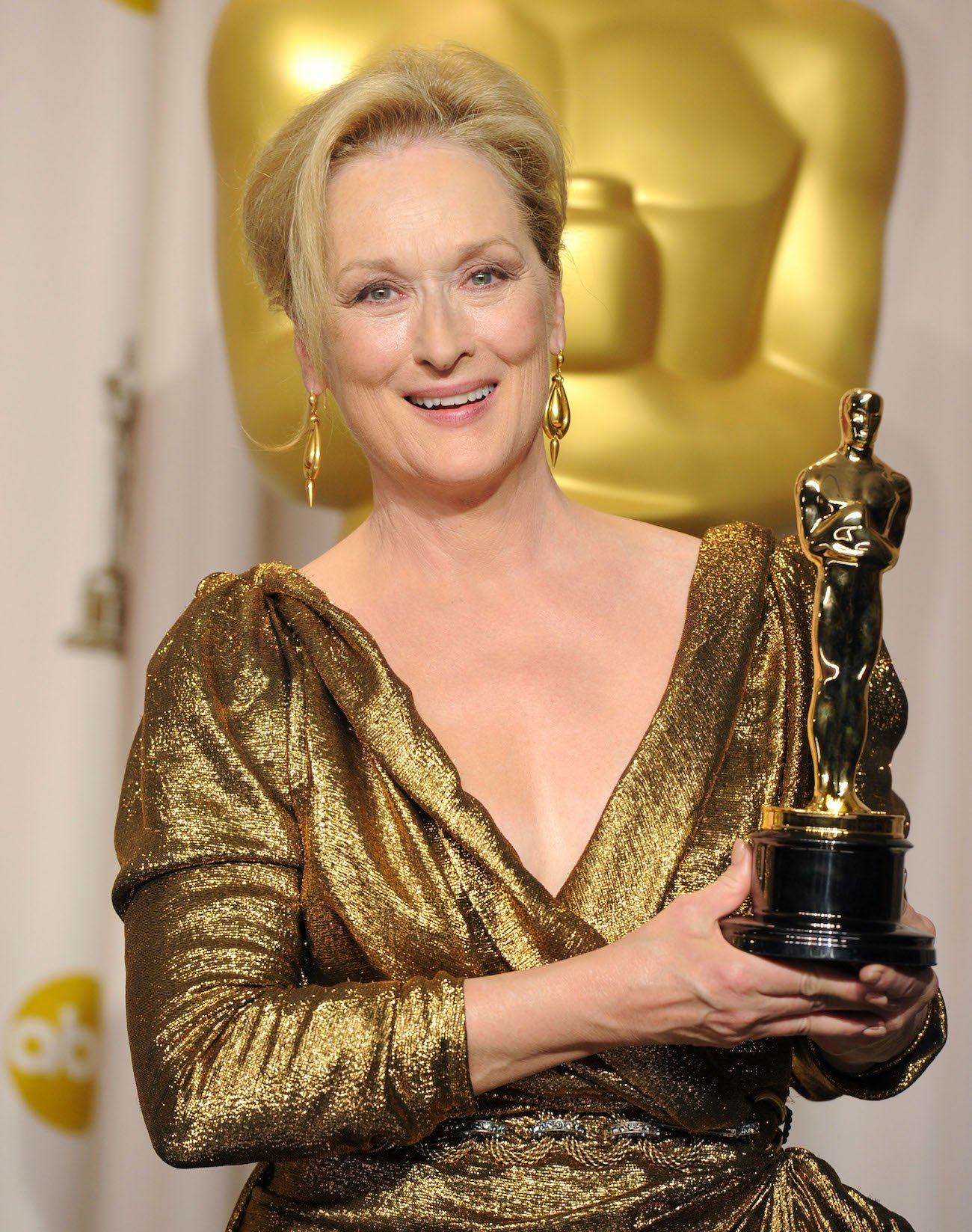 1. 'The Iron Lady' 
The Iron Lady premiered in 2011, and Streep took home the Academy Award for Best Actress following her portrayal of Margaret Thatcher. The film follows the former Prime Minister of the United Kingdom in her twilight years. She reflects on her life and tense political career as she prepares to dispose of her late husband's belongings. 
Streep's accent is right on the mark and even transforms as the character ages to reflect the pitch differences between a youthful and a more elderly Thatcher. The historical drama is intense and poignant, yet it takes time to intersperse moments of smirk-worthy humor. The Iron Lady is Streep at her award-winning best.
2. 'The Prom' 
The Prom is an upbeat and fun-loving musical with a heartwarming (and sometimes tear-jerking) story at the crux. In the Ryan Murphy Netflix original, Streep plays a narcissistic Broadway star (whose time left on the stage is limited) in need of a little good PR. She and a few theater friends head to Indiana to help out a lesbian facing exclusion from her senior prom and bigotry from the townsfolk. 
Streep gets to sing and dance her way through numbers like "The Lady's Improving, "It's Not About Me," and "Changing Lives." If you love watching Streep sing in character, The Prom is a perfect pick. 
3.  'The Laundromat'
The Laundromat is a dramedy starring Streep, Antonio Banderas, and Gary Oldman. The film follows Ellen Martin (Streep) whose idyllic vacation gets turned upside down when she begins to investigate a fraudulent insurance policy.
Banderas and Oldman play a pair of lawyers in Panama City who exploit the world's financial system. Though the movie didn't debut to critical success – at it clumsily dramatized the real-life events at the center – it's still fun to watch such a talented cast on-screen. 
4. 'Julie & Julia'
In Julie & Julia, Streep plays the iconic cooking teacher, author, and television personality Julia Child. The movie follows Julie (Amy Adams) whose disappointing career leads her to embark on a new journey. She vows to complete all 524 recipes in Julia Child's cookbook Mastering the Art of French Cooking. She blogs about her experience with each dish. Julie and Julia's stories intertwine — jumping between the two time periods. Streep is at home as Julia Child and she captures the chef's bubbly demeanor with humor, heart, and sincerity.
5. 'The Suffragette'
The Suffragette is a 2015 historical drama about the growing suffragette movement in early 20th century Britain. Streep plays political activist Emmeline Pankhurst across from Carey Mulligan's working wife and mother Maud Watts. Helena Bonham Carter also stars as Edith New. Though the film is flawed, critics celebrated its poignant dramatization, which highlighted how relevant such a story remains today.