5 of Netflix's Upcoming Horror Movies and Shows To Get Ready for Halloween and Cozy Fall Nights
While some have already dubbed it spooky season, Oct. 1 surely starts the real countdown to Halloween. It's the time for candles, horror movies, and all things pumpkins. While you're trying to get into the spirit, Netflix is dropping a lot of new horror content to terrorize your dreams. Here are 5 new movies and shows coming this October.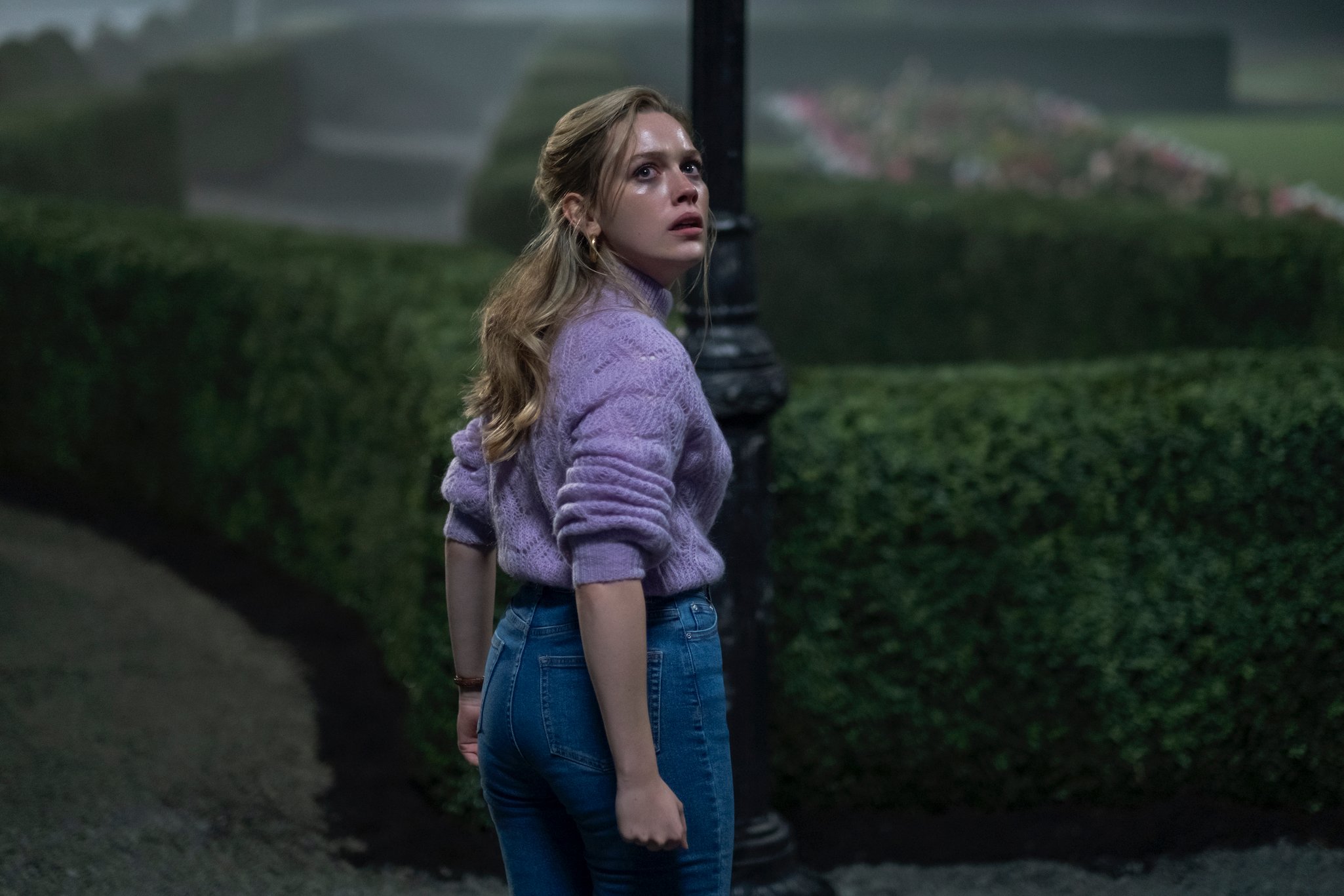 1. 'Vampire vs. The Bronx'
Out of Netflix: Oct. 2
Vampires vs. The Bronx is a horror-comedy and one of the first new original productions coming in October. It deals with a group of teens who discover that not only do they have to worry about gentrification in their neighborhood, they now have to worry about vampires. It seems like a fun adventure with these teens fighting more than one predicament while also producing some seriously fun vampire horror. 
2. 'Hubie Halloween'
Out of Netflix: Oct. 7
This new film is jam-packed with comedic stars like Maya Rudolph, Julie Bowen, Kevin James, and more. And, of course, it stars Adam Sandler. So you know it'll deliver on laughs. It's not a horror movie, but seems like a new Halloween classic. It takes place in Salem and revolves around Hubi Dubois (Sandler) who makes sure every Halloween is as safe as can be, even if he's a bit obsessive about it. But what happens when real trouble comes their way? 
3. 'The Haunting of Bly Manor'
Out of Netflix: Oct. 9
The Haunting of Hill House was one of the most-talked-about horror series when it came out in 2018. It not only took great actors and put them in horrifying scenarios, but its writing played with the viewers' minds and scared the heck out of even the most seasoned horror movie enthusiast. The Haunting of Bly Manor isn't a continuation of that story, but is a new one with the same director behind it. It's bringing back some of the same actors from the first season, adding more, and seemingly creating more terror, as seen in the trailer. 
4. 'Rebecca'
Out of Netflix: Oct. 21
Based on the gothic romantic thriller novel by Daphne du Maurier, Rebecca is an adaptation that stars Lily James and Armie Hammer. For those unfamiliar with the popular tale, it focuses on the new Mrs. de Winter (James), who impulsively married the rich Maxim de Winter (Hammer). She doesn't realize that his massive estate holds so many secrets and so much pain. This includes his late wife, Rebecca. It's not the typical horror movie, but it deals with ghosts, whether real or not, and a mystery that's pretty juicy. It has some big shoes to fill, since Alfred Hitchcock directed the Oscar-winning film Rebecca in 1940, but the trailer looks rather intriguing. 
5. 'Cadaver'
Out of Netflix: Oct. 22
This Norwegian-produced horror flick has a killer trailer. A group of people are left in rubble and poverty following a nuclear blast, but are given an opportunity to enjoy theater and dinner. It's an interactive play, one that takes place throughout a building, and the patrons have to wear masks to show they're not a part of the action. Or are they? Cadaver looks like it might give you a good jump-scare or two. If anything, it'll mess with your brain a bit.