5 Reasons Why 'Iron Man 3' Is a Christmas Movie
We have compiled a list of reasons why 'Iron Man 3' is a movie that Marvel fans can enjoy during the holiday season, and not only because it takes place during Christmas.
Marvel fans have long debated whether or not Iron Man 3 could be classified as a Christmas movie. But we are here to tell you that it definitely is and should be mandatory viewing for any fan of the Marvel Cinematic Universe during the holidays.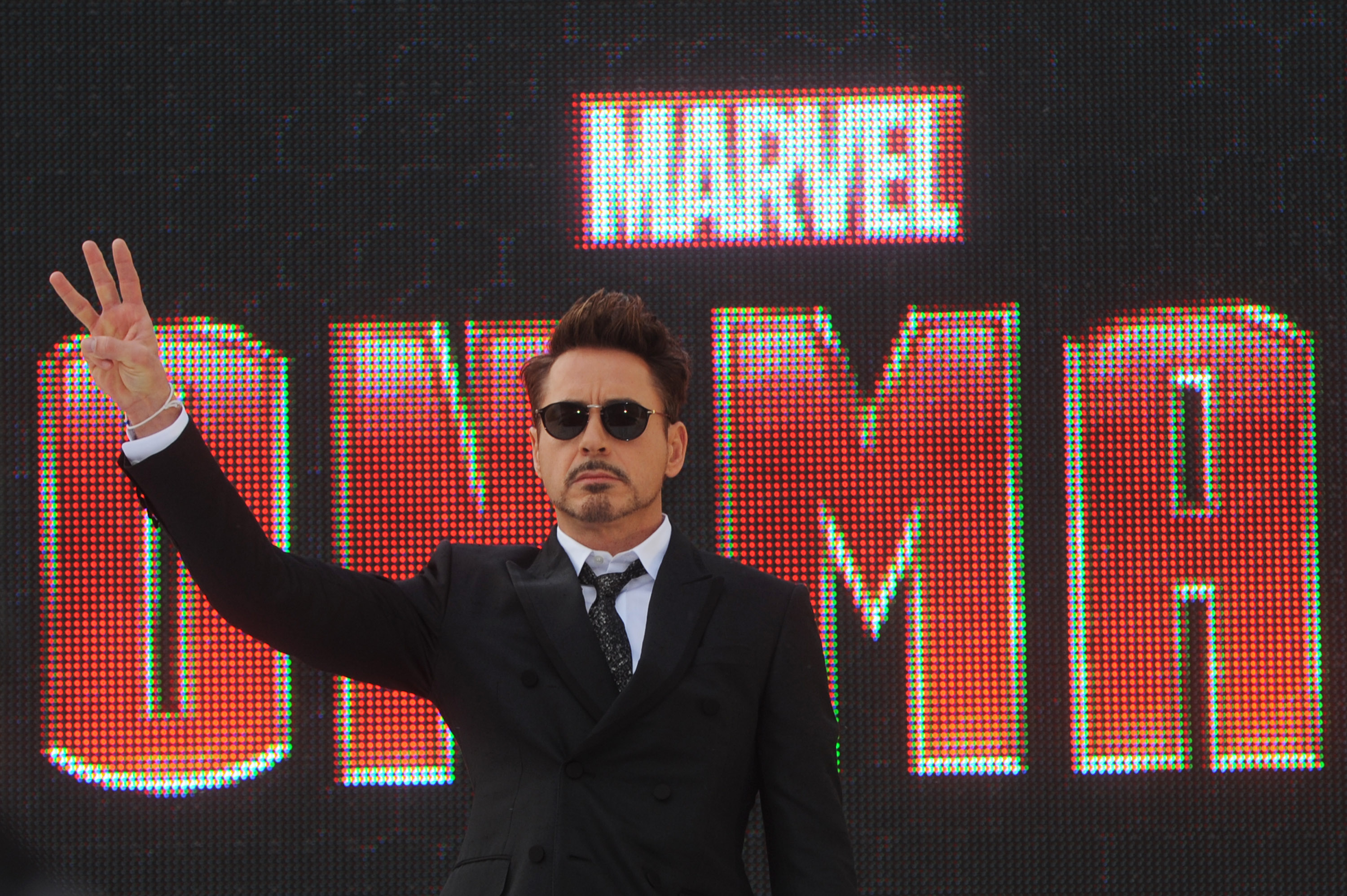 1. 'Iron Man' 3 is a Christmas movie because of Tony's personal journey
Many arguments can be made as to why Iron Man 3 is a Christmas movie, but the most important piece of evidence is Tony's journey from the beginning to the end of the film.
Iron Man 3 takes place following the events of The Avengers, and Tony is experiencing PTSD from the Battle of New York. Throughout the film, Tony has panic and anxiety attacks directly related to the trauma he endured during the fight. His PTSD affects the people closest to him, including his girlfriend Pepper Potts. And Tony starts shutting his friends out of his life.
Tony goes through a series of ups and downs (mostly downs) in the movie, but he realizes he wants to be a better person by the end of it. One could argue that Tony's journey in Iron Man 3 is not unlike George Bailey's in It's a Wonderful Life, a Christmas classic.
2. It takes place during the holidays
The setting is the most obvious reason why Iron Man 3 is a Christmas movie. There is snow, Christmas music, holiday cheer, and gift-giving throughout the film.
The Story of Marvel Studios: The Making of the Marvel Cinematic Universe by Tara Bennett and Paul Terry features a quote (via Screen Rant) from Shane Black, the director of Iron Man 3. He explained why the movie takes place during the holidays.
"It creates its own little encapsulated event in time," Black reveals. "In the same way you go see one of these disaster films, you set up all these people together in this town where the 'volcano' is about to explode."
He added, "Christmas bands together and cements a story. You feel like there's a common unity among all the people in it. It's just something [audiences] constantly notice in the background. It represents a flavor, and there is a sense that 'We are all in it together.'"
3. Tony's past comes back to haunt him
We wouldn't directly compare Tony in Iron Man 3 to Ebenezer Scrooge in A Christmas Carol, but there is one element from that story that many people have used to prove that Iron Man 3 is a holiday film.
Prior to the Iron Man movies, Tony was selfish and didn't treat others with respect. Over time, he became a better person with his experiences as Iron Man. But that doesn't mean that Tony's hurtful actions in the past wouldn't come back to haunt him.
Thirteen years before the events of Iron Man 3, Tony rejected and humiliated Aldrich Killian, a disabled scientist who wanted to work with the billionaire. Since then, Killian developed the Extremis virus and became an evil genius.
What's a good Christmas movie without a villain, anyway?
4. Tony forms a bond with a child
In Iron Man 3, J.A.R.V.I.S. brings Tony to rural Tennessee after the Mandarin attacks his home. There, Tony meets Harley Keener, a child who helps him in his mission.
Both Tony and Harley are lonely and sad during what is supposed to be the happiest time of the year. They develop a strong bond, and Harley even appears at Tony's funeral in Avengers: Endgame.
Some of the most popular Christmas movies feature a heartwarming bond between an adult and a child, like Home Alone, Home Alone 2: Lost in New York, and Elf. So, the connection between Tony and Harley further proves that Iron Man 3 can be considered a Christmas film.
5. Lastly, 'Iron Man 3' is a Christmas movie because it has a happy ending
We can't think of one Christmas film without a happy ending, and Iron Man 3 undoubtedly ends on a hopeful note.
After defeating Killian, Tony and Pepper return home. The other bad guys are arrested, Happy wakes up from his coma, Pepper recovers from the Extremis virus, and Harley receives many new gadgets, courtesy of Tony. Plus, Tony finally has the shrapnel near his heart removed and throws his chest arc reactor into the ocean.
Despite his hardships, Tony became a better man by the end of Iron Man 3, and there's no better way to put someone in the holiday spirit than by watching a story of hope and love.
So, just like Hawkeye on Disney+ is a Christmas series, Iron Man 3 is a Christmas movie.