5 Spider-Man Spinoff Movies that Could Happen If the MCU Makes a Live-Action Spider-Verse
When the friendly neighborhood Spider-Man swings back into theaters, he could be bringing the entire "Spider-Verse" with him. Spider-Man 3 has already brought Jamie Foxx and Benedict Cumberbatch back as Electro and Doctor Strange, respectively. But if the Marvel Cinematic Universe (MCU) does tie in all the webhead's previous movies, these stories could be next.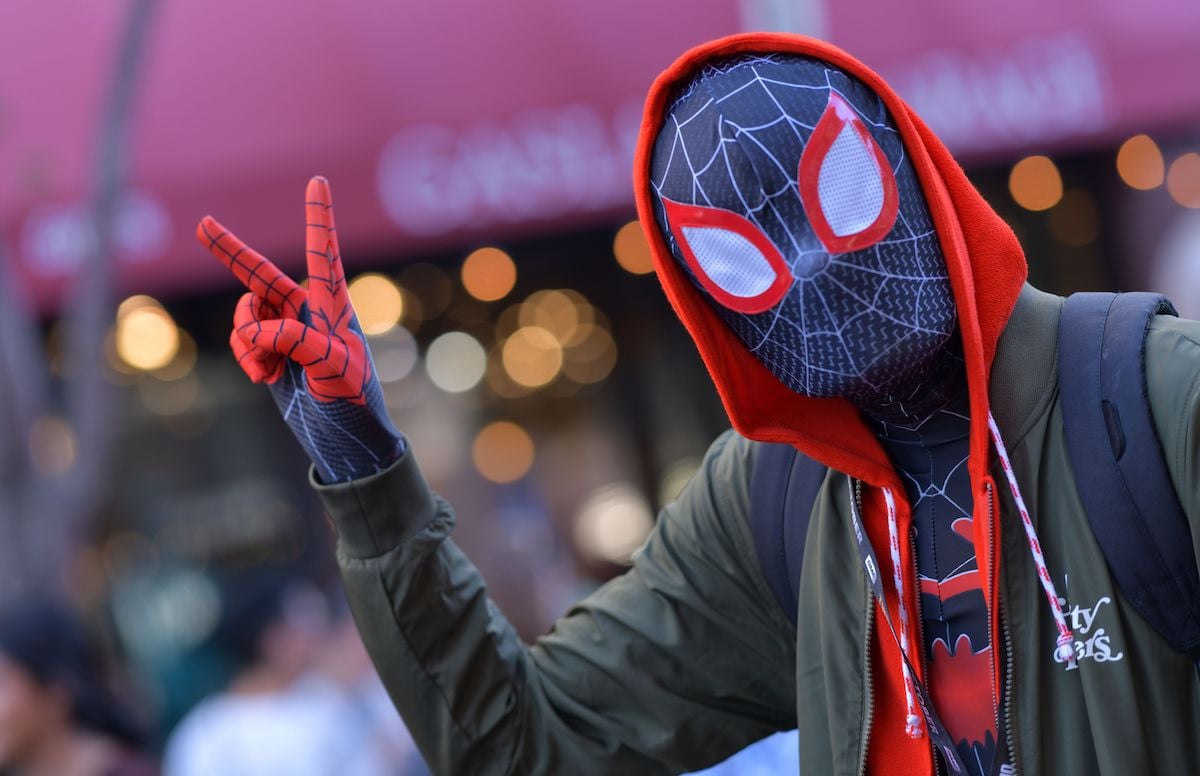 5. Doctor Octopus is 'Superior Spider-Man'
In the comics, many heroes have carried the mantle of Spider-Man. But one of the most intriguing happened in the Superior Spider-Man run. In this storyline, Spidey switches bodies with sworn enemy Doctor Octopus.
Though this feels like too wild for the MCU, the Spider-Verse opens up the possibility Alfred Molina could reprise his Spider-Man 2 role. If that happens, fans could see a dimension in which his Doc Ock is Spidey.
4. Tobey Maguire returns for 'Spider-Man 4'
For years after Spider-Man 3, it seemed like director Sam Raimi would reunite Tobey Maguire and Kirsten Dunst for one more movie. Alas, Spider-Man 4 was ultimately scrapped in favor of rebooting the franchise.
Now Raimi is returning to Marvel to direct Doctor Strange in the Multiverse of Madness. Rumors run rampant Maguire and/or Dunst could participate in the MCU Spider-Verse. If fans respond well, could a fourth movie happen?
RELATED: 'Spider-Man: Into the Spider-Verse' Team Reflects on the Movie's Best Moment
3. Miles Morales' live-action solo movie
Assuming the MCU does embrace the Spider-Verse, it wouldn't feel right without Miles Morales. The character's introduction led to the comics' version. He even led 2018's animated Spider-Man: Into the Spider-Verse.
Marvel could even use that character to connect Into the Spider-Verse to the live-action MCU. Besides, Shameik Moore — who voiced the animated Miles Morales — could easily play him in the live-action version as well.
2. Emma Stone's 'Spider-Gwen'
Just as Foxx returns, another The Amazing Spider-Man 2 alum is an easy fit for re-introduction. Emma Stone's Gwen Stacy might have died at the end of that movie. But the Spider-Verse could bring an alternate version of her.
In some comics, Peter dies, and Gwen becomes Spider-Woman. With "Spider-Gwen" an easy fan-favorite and Olivia Wilde set to direct a top-secret female-led Marvel movie for Sony, we can't help but think this is it.
RELATED: Spider-Man Could Be the Key to Everything Marvel Studios Has Planned for Phase 4 of the MCU
1. Spider-Man versus the 'Sinister Six'
Perhaps the most obvious — and most likely — Spider-Verse movie could bring the Sinister Six to the big screen. After all, Sony is limited in the superhero team-up arena, since it really only has the rights to Spidey. But it could easily build up to a supervillain team instead, as it once planned.
After all, the Spider-Verse could conceivably unite fan-favorite villains from all previous movies. Considering Spider-Man's rogues gallery, fans would love to see Willem Dafoe's Green Goblin, Molina's Doc Ock, Foxx's Electro, Michael Keaton's Vulture, and others seek revenge on Spider-Man.