5 Utterly Gut-Wrenching Lines From Broadway Musicals
There was a time that Broadway musicals were almost solely of the happy-go-lucky assortment: larger-than-life characters, grand choreography, powerhouse vocals, and uplifting narratives. However, over time, several Broadway musicals began to pull at the heartstrings. With gut-punching ballads and soul-piercing melodies, the likes of Stephen Sondheim and Andrew Lloyd Webber brought theatergoers glorious pain and poignancy. So, here are 5 lines from Broadway musicals that are sure to leave you with the chills.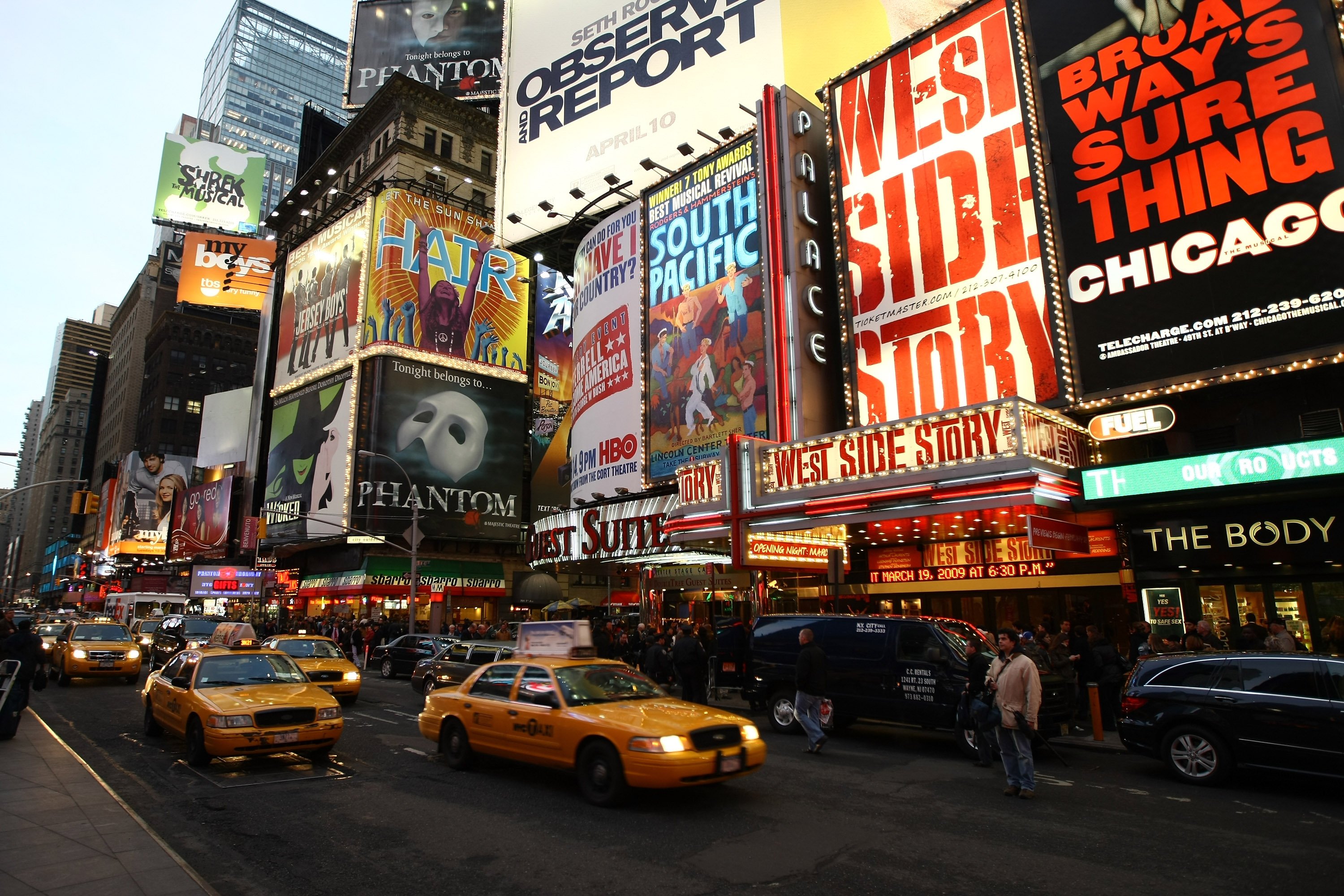 1. "Life has killed the dream I dreamed." | 'Les Miserables' 
In "I Dreamed a Dream" from Les Miserables, Fantine sings about the life she dreamed she would have before the tigers came at night to demolish all her aspirations— before a man seized her childhood and left her alone. 
The final line — "life has killed the dream I dreamed" — is a transition out of painful regret and into bitter acceptance. She is a young woman who has already lost her naive sense of grandeur: a young woman already jaded by the difficulties of her short existence.  
2. "I will not fail so you can be comfortable, Cathy. I will not lose because you can't win." | 'The Last Five Years'
The Last Five Years is a non-chronological musical following the romantic relationship between Cathy and Jamie. Jamie gets his big break as an author, while Cathy can't land a role in a stage production outside of Ohio. There is love and attraction, but there's also jealousy and infidelity. Sweet romantic gestures plagued by betrayal and condescension. Promises of forever and crises of faith.
"If I Didn't Believe You" is a whirlwind number that goes through Jamie's varying state of mind as he tries to get Cathy to put on a smile for another party. Eventually, he loses his patience, screaming that he can't understand what she wants, how to make her happy. And, from his point of view, she won't be happy until he fails alongside her. He says "I will not fail so you can be comfortable" and means it; his viewpoint is not ungrounded but it's an evident sign that the couple's trust, faith, and love has fractured. 
3. "Touch me. It's so easy to leave me." | 'Cats'
Nothing beats the build-up to the moment in Cats when Grizabella's voice echoes through the theater with "Touch me, it's so easy to leave me!" The one-time glamour cat has fallen on hard times, and she is no longer the ferocious feline she once was in her prime.
It's so easy to leave such individuals behind — to push them to the fringes when deemed no longer valuable. There's a reason Grizabella makes it to the Heaviside Layer (a Heaven-like place) in Cats — her song carries a level of self-realization. It recounts the type of epiphany that comes when one has learned what she is meant to learn. 
4. "Do you know, do you know, what it's like to die alive?" | 'Next to Normal'
In Next to Normal, protagonist Diana struggles to remain a present wife and mother. She grapples with the loss of her son who died as a baby. It's been 18 years, and she hallucinates a grown teenage version of her son throughout the musical. 
In "You Don't Know," Diana explains to her husband that he may be hurting but it "sure doesn't show." She has lost the will to live. The color in the world has faded to black. She asks her husband if he knows what it's like to die alive, for her life force has been ripped from her, and all that remains is an animated being. 
5. "I'll never have the moon" | 'Songs for a New World'
In the song "Stars and the Moon" from Songs for a New World, a woman sings of yearning for a luxurious life. She meets men who can offer her "stars and the moon," but she doesn't settle down until she meets the man who can promise her extravagant parties in foreign lands, private yachts, and an exotic honeymoon. She agrees to marry the man who "retired at age 30, set for life." Yet, as time goes by, nothing ever changes, the couple never grows, and she realizes she'll "never have the moon."