7 of the Most Famous People Who Frequented Studio 54
7 famous people who frequented Studio 54 in the 33 months it was open from 1977 to 1980.
Studio 54 — now a theater located at 254 West 54th Street in the Big Apple — used to be the hottest disco club around. Studio 54 was filled to the brim with celebrities and everyday people who had something to offer the others inside. There was a bouncer at the door who wasn't letting you in if you didn't possess the necessary pizazz.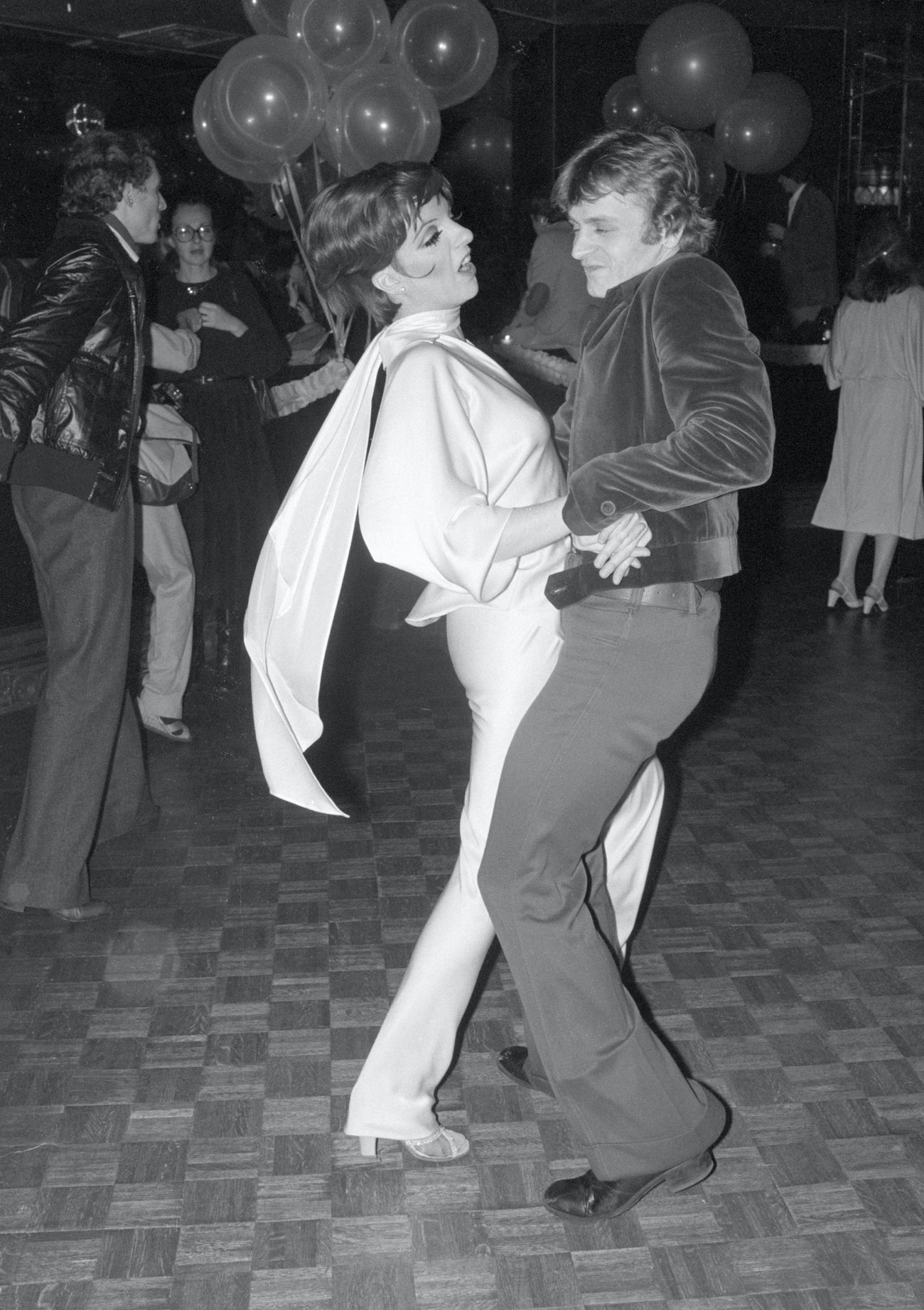 You had to have style. You had to have personality. You had to be open-minded. You had to have a creative spirit. You had to be unfettered by all things related to sex (and drugs). You were either famous or just supremely "cool," by the club owners' standards.  And though the club was only open for 33 months from April 1977 to January of 1980, it has cemented its place in historical pop culture – serving as a physical landmark of the sexual revolution that preceded the 1980s AIDS crisis. And, many famous people sashayed across the dance floor in the club's prime. 
1. Liza Minnelli
Yes, the Emmy, Oscar, Tony, and Grammy winner frequented Studio 54. Should we be surprised? Who's got more flair and fun to offer than Liza with a Z? 
2. Debbie Harry 
Debbie Harry – Blondie's lead singer — also frequented the club. The band is well known for hits like "Heart of Glass," "Call Me," "One Way or Another," "Dreaming," and more. 
3. Elizabeth Taylor
The five-time Oscar nominee and two-time winner Elizabeth Taylor was another famous face to pop up at Studio 54. Taylor remains best known for starring in Who's Afraid of Virginia Woolf? and Butterfield 8. 
4. Cher
The Goddess of Pop and the Queen of Reinvention, Cher, was another fan of the nightclub, and she can be seen dancing it up in old photos from the club's best days. 
5. Michael Jackson 
Michael Jackson was likely one of the youngest guys to visit the club when it was open, and the hangout reportedly provided a safe haven for him, as he explained in the documentary Studio 54: it was a place to "escape."
6. Freddie Mercury 
Of course Queen's lead singer visited Studio 54. Can you imagine an awesome nightclub without Freddie Mercury tearing it up on the dance floor, or chatting with fellow entertainers? 
7. Salvador Dali 
Surrealist painter Salvador Dali was another famous person to walk the floors of Studio 54, and it's normal to feel completely jealous of anyone who managed to snag a few minutes of conversation with this man.
*Many other famous faces visited the nightclub, including but not limited to Ric Flair, Al Pacino, Lou Reed, Robin Williams, Andy Warhol, and Jackie Kennedy Onassis.*