7 Shows Like 'Firefly Lane' to Binge After You Watch the New Katherine Heigl Series
The best shows to stream if you love Netflix's new series 'Firefly Lane.'
In Firefly Lane, Katherine Heigl and Sarah Chalke play Tully and Kate, two best friends who navigate life and all its ups and downs over several tumultuous decades. The new Netflix series promises to be the kind of heartstrings-pulling drama that's perfect for binging. But what if watching all 10 episodes leaves you craving more? Here are our recommendations for the best shows to stream on Netflix after Firefly Lane. 
'Sweet Magnolias'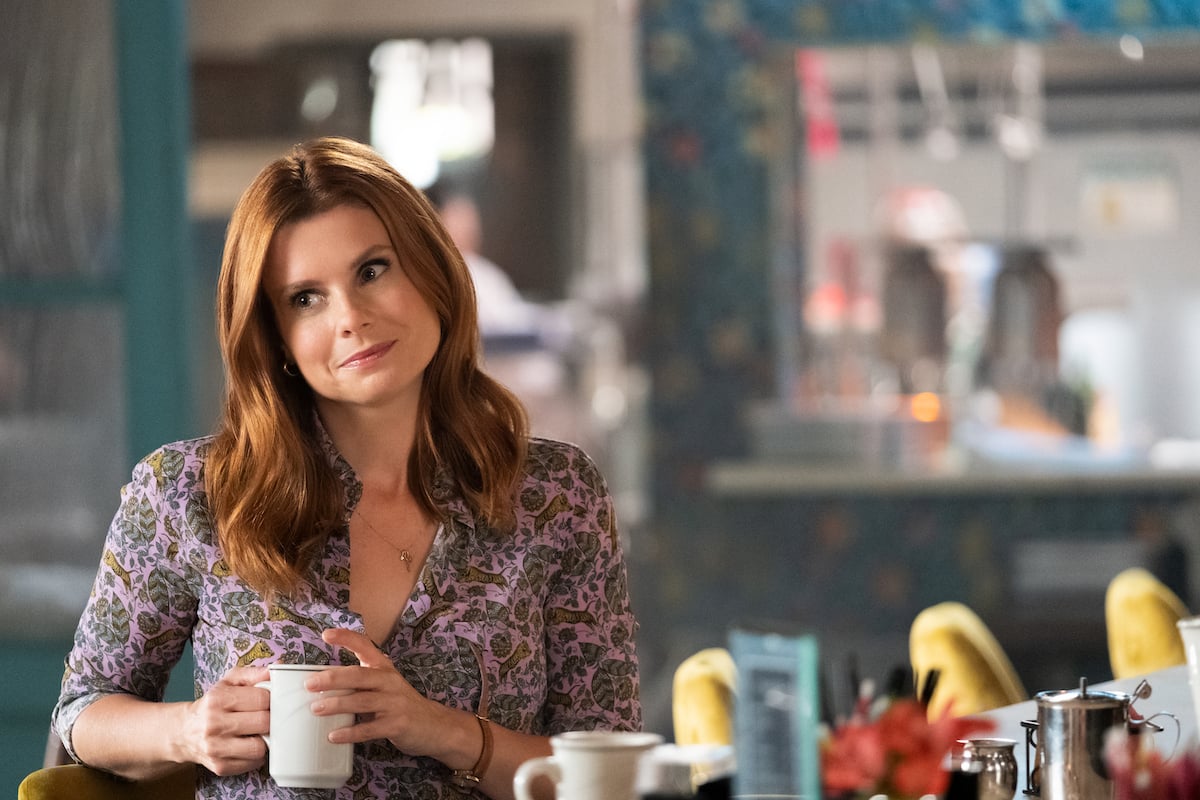 Three best friends try to hold it together as they deal with the challenges of starting a new business, navigating complicated romantic relationships, and raising teenagers in a small southern town called Serenity. The first season of this drama- and romance-filled show, which stars JoAnna Garcia Swisher, Brooke Elliott, and Heather Headley, arrived on Netflix in 2020. A second season is in the works. 
'Dead to Me' 
In this dark comedy, Jen (Christina Applegate) is struggling to deal with her husband's death in a car accident. She meets Judy (Linda Cardellini) in a grief support group. The two become friends, but as Jen tries to unravel the mystery of what really happened the night her husband died, she discovers that Judy might not be who she says she is. Two seasons streaming on Netflix. 
'Grace and Frankie' 
Polished cosmetics mogul Grace (Jane Fonda) and hippie-ish art teacher Frankie (Lily Tomlin) are both blindsided when they learn their husbands, who are law partners, have been having an affair for years. They develop an odd-couple friendship as they adjust to life as single women in their 70s. Six seasons of this Emmy-nominated comedy are streaming on Netflix. 
'Virgin River' 
A woman with a complicated past flees Los Angeles for a new job — and a new life — in rural northern California. Once Mel Monroe (Alexandra Breckinridge) arrives in Virgin River, she discovers new friendships, as well as a second chance at love. Like Firefly Lane and Sweet Magnolias, this series (which has two seasons so far and has been renewed for a third) is based on the work of a best-selling author, in this case Robyn Carr. 
'Gilmore Girls' 
From mom-and-daughter pair Lorelai (Lauren Graham) and Rory Gilmore (Alexis Bledel) to Lorelai and Sookie (Melissa McCarthy) and Rory and Lane (Keiko Agena), Gilmore Girls is chock full of inspiring female friendships. Revisit all your favorite Stars Hollow relationships by streaming all seven seasons on Netflix, as well as the follow-up series Gilmore Girls: A Year in the Life. 
'Grey's Anatomy' 
Revisit Katherine Heigl's most iconic role by indulging in some Grey's Anatomy nostalgia. Heigl played Izzie for six seasons on the long-running medical drama about the lives of a group of doctors at a Seattle hospital. Sixteen seasons are streaming on Netflix. 
'The Baby-Sitters Club' 
If you're looking for a kid-friendly binge, you can't go wrong with The Baby-Sitters Club. The 10-episode series is adapted from the beloved series of books created by Ann M. Martin, and has been slightly updated for the modern era (the baby-sitters now have cell phones, for example). But the familiar stories of friendship and junior high entrepreneurship are intact. The show was renewed for season 2 in October 2020.
Check out Showbiz Cheat Sheet on Facebook!