8 Romantic Period Dramas to Stream on Netflix
Life is tough right now. Who could blame you if you're looking for a little escapism? A good love story can help you forget (at least for a little while) the ongoing coronavirus (COVID-19) pandemic, never-ending 2020 presidential campaign, and whatever other crazy stuff happened this week. If it features gorgeous costumes and takes place in a time and place far, far away from right now, well, that's just a bonus. Fortunately, if you have a Netflix subscription, you have plenty of options to choose from. Here are our picks for some of the best romantic period dramas you can stream right now on Netflix.   
'Pride & Prejudice'
Keira Knightley is the undisputed queen of period dramas. Jane Austen wrote some of the best-loved romantic novels of all time. Putting them together is basically magic. The 2005 adaptation of Pride & Prejudice, with Knightley as the clever, spirited Elizabeth Bennett and Matthew Macfadyen as the snobbish Mr. Darcy, is a must-watch for fans of period romance.
'Anna Karenina' 
If you're in the mood for tragic romance, you can't do better than Anna Karenina. This 2012 movie based on Leo Tolstoy's epic novel tells the story of an unhappily married woman and her doomed love for a Russian aristocrat. Knightley plays Anna, Jude Law is her husband, and Aaron Taylor-Johnson is Anna's lover Vronsky. 
'The Guernsey Literary and Potato Peel Pie Society'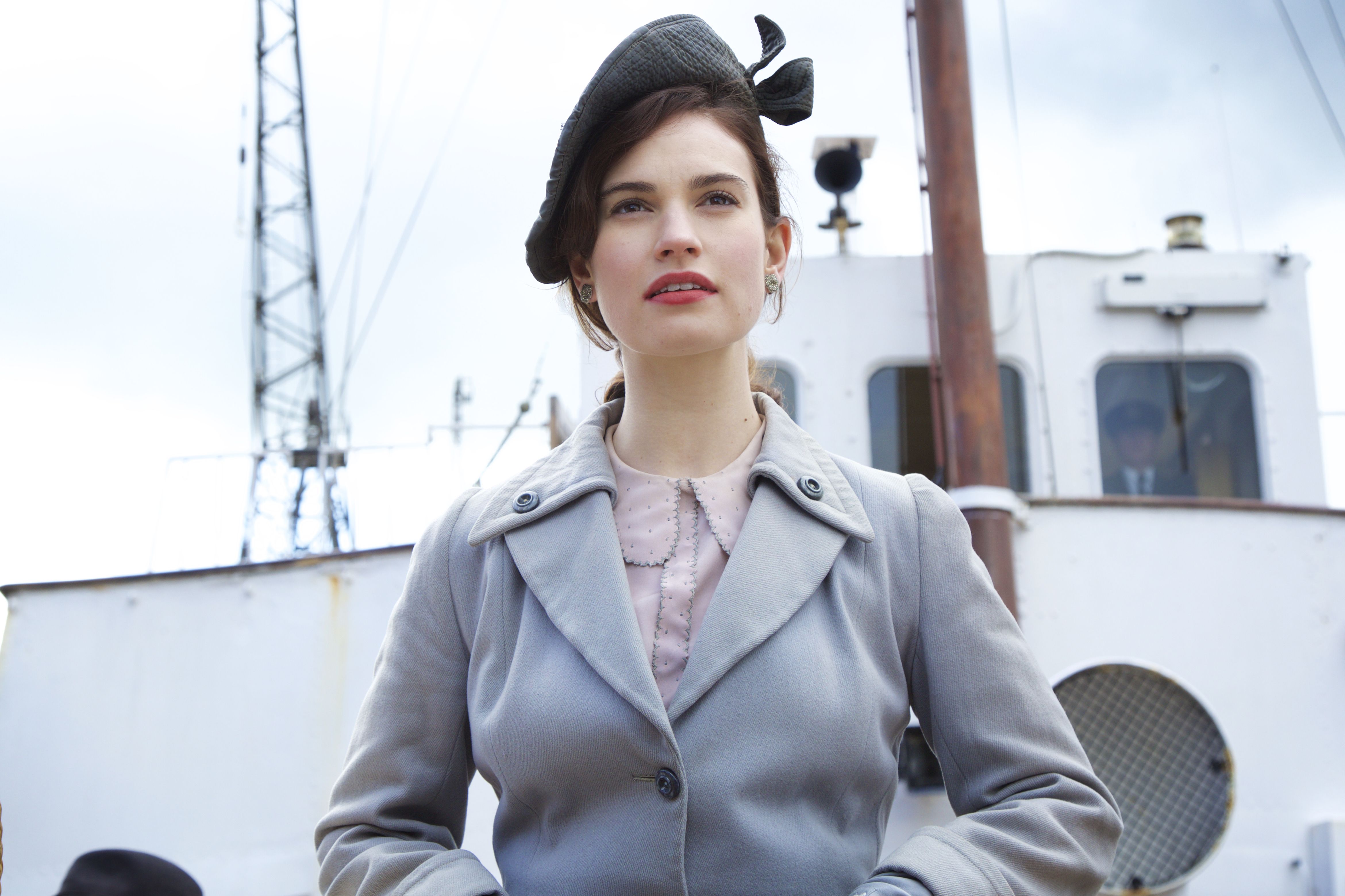 During World War II, residents of Nazi-occupied Guernsey establish an secret book club. In 1946, a British writer named Juliet (Lily James) receives a strange letter from a member of the club. She travels to the island to learn more and falls for the handsome farmer who penned the letter.
'The Danish Girl' 
Eddie Redmayne earned his second Oscar nomination for 2015's The Danish Girl. He plays artist Lili Elbe, who in 1930 became one of the first people to undergo gender reassignment surgery. Alicia Vikander plays her wife Gerda, who must adapt as the man she married assumes his new identity and their relationship changes. 
'The Notebook'
Indulge your early-aughts nostalgia by streaming The Notebook, the tear-jerking, 1940s-set drama that helped make stars out of Rachel McAdams and Ryan Gosling. Teenagers Allie (McAdams) and Noah (Gosling) fall in love over the summer, but class differences and WWII keep them apart, until a chance encounter brings them together again years later. 
'A Little Chaos'
Kate Winslet plays a garden designer of modest origins who is hired to work on the gardens at the new palace of Versailles in this movie, which directed by the late Alan Rickman, who also plays King Louis XIV. Matthias Schoenaerts is the landscape designer with whom she falls in love. 
'An Education'
A British teen named Jenny (Carey Mulligan) learns a hard lesson in love after she begins a relationship with an older man named David (Peter Sarsgaard). The smart and talented Jenny considers giving up her dream of attending Oxford to be with David, until she discovers he is not who he seems to be in this 2009 film set in 1960s London.  
'The Promise'
This historical drama is set against the backdrop of the Armenian genocide that took place during and after WWI. Charlotte Le Bon plays an Armenian woman who returns to Turkey with her American boyfriend (Christian Bale), who is reporting on the atrocities for the Associated Press. She falls in love with Mikael Boghosian (Oscar Isaac), an Armenian medical student, but their relationship is tested by the chaos unfolding around them.
Check out Showbiz Cheat Sheet on Facebook!