'90 Day Fiancé': Why Colt Johnson Feels 'Nervous' About Meeting Jess Caroline's Father
On 90 Day Fiancé: Happily Ever After, Colt Johnson and his mother, Debbie, have finally touched down in Brazil to meet Jess' family. It's a tense situation, considering Colt really needs things to go well. Read on to learn why Colt feels "nervous" about meeting Jess Caroline's father for the first time.
Colt Johnson and Debbie meet Jess Caroline's family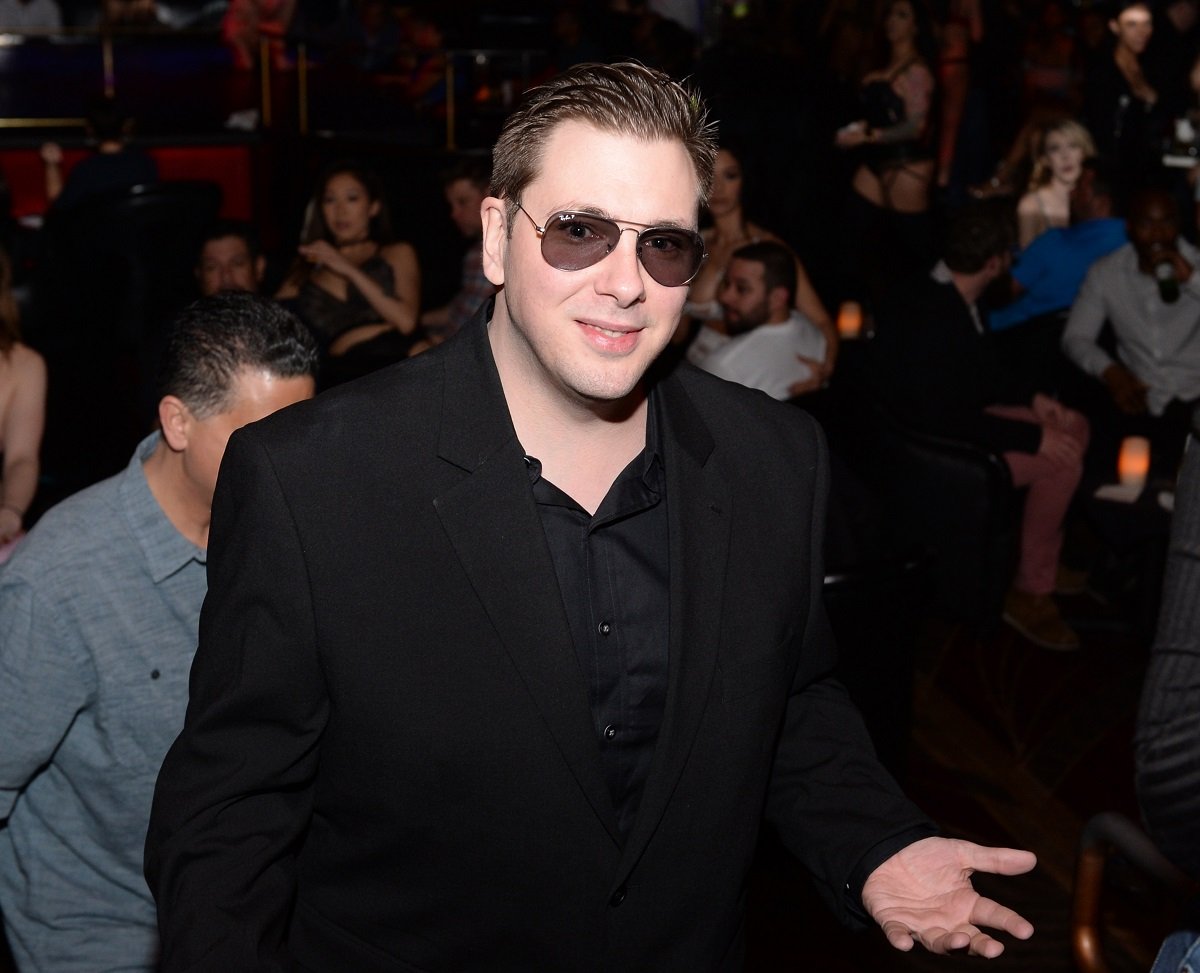 The moment is finally here, and Colt and Debbie go to meet Jess' family. The introductions are going well, but the time comes for Colt to meet Jess' father, which is something he's been particularly nervous about. It's very important for Jess' father to like Colt, and he's already been warned about it by Jess.
"I really like Jess' family. They all seem really nice, but I'm nervous about meeting Jess' father, because if her father doesn't like me, our relationship is over," Colt tells the cameras. He walks over to meet Jess' father, and there is a language barrier, which makes things harder for their first introduction. However, things seems to be going OK so far.
Colt gets Jess' father's approval
RELATED: '90 Day Fiancé': Fans React to Debbie Being the Third Wheel With Her Son, Colt Johnson, and His New Girlfriend, Jess Caroline in Brazil
While sitting down at the table, Colt's ex-wife, Larissa Dos Santos Lima, gets brought up, since she also happens to be Brazilian. This prompts Jess' dad to start asking some questions, like how long Colt was married. Colt explains he was married for six months, and then started dating Jess six months after getting divorced from Larissa.
Jess' father wants to know if Colt is ready for another relationship. Jess asks Colt if he loves her, or if he's just using her to make Larissa jealous. Jess then follows it up by asking Colt what he wants with her, and he tells her he wants a family with her. He also mentions that Jess is the best person he's ever met, which is really laying it on thick. "I hope he is being a sincere man," Jess' father says. "I do accept."
"By the way he talks, he seems like a nice person," Jess' father tells the cameras. "If they like each other, we have to support them. We want what's best for our daughter."
It seems like Colt has gotten the approval he was hoping for from Jess' father, and things seem to be looking up for him. That is, until a family member mentions that Colt and Jess should get married in their home. All this talk of marriage gets Debbie concerned, and she can't help but voice her opinion to literally everyone seated at the table.
Debbie gets up and leaves the dinner table
Debbie asks if anyone else thinks the relationship is moving too fast, and Jess says she doesn't care. Things get heated between Jess and Debbie really quickly. Debbie mentions she doesn't want her son divorced in six months. Jess says she isn't Larissa, and she says Debbie is always comparing them.
When Jess starts using her hands to talk, Debbie tells everyone she's done. "Son of a b****," Jess says. "F*** you." Colt finally does something and tries to keep things cordial. Debbie actually leaves the dinner table and goes back to the hotel before things can escalate any further.
The whole thing doesn't make Colt look all that great in front of Jess' family. Who knows how this will change things between Colt and Jess in the long run? Will Debbie and Jess ever be able to resolve their differences? We'll keep you updated on Colt Johnson and Debbie's trip to Brazil.