A Brand New 'Phineas and Ferb' Movie All About Candace Is Coming To Disney+; Will Their Mom Find Out?
There are 104 days of summer vacation, and the new Phineas and Ferb movie will surely make it a lot better. Disney announced a brand new movie starring the two imaginative brothers and their sister, Candace. Phineas and Ferb was always one of the more creative and beloved shows on Disney Channel, and the last time an episode aired was in 2015. There was a special crossover in 2019, but this is the first time the series is coming back all on its own.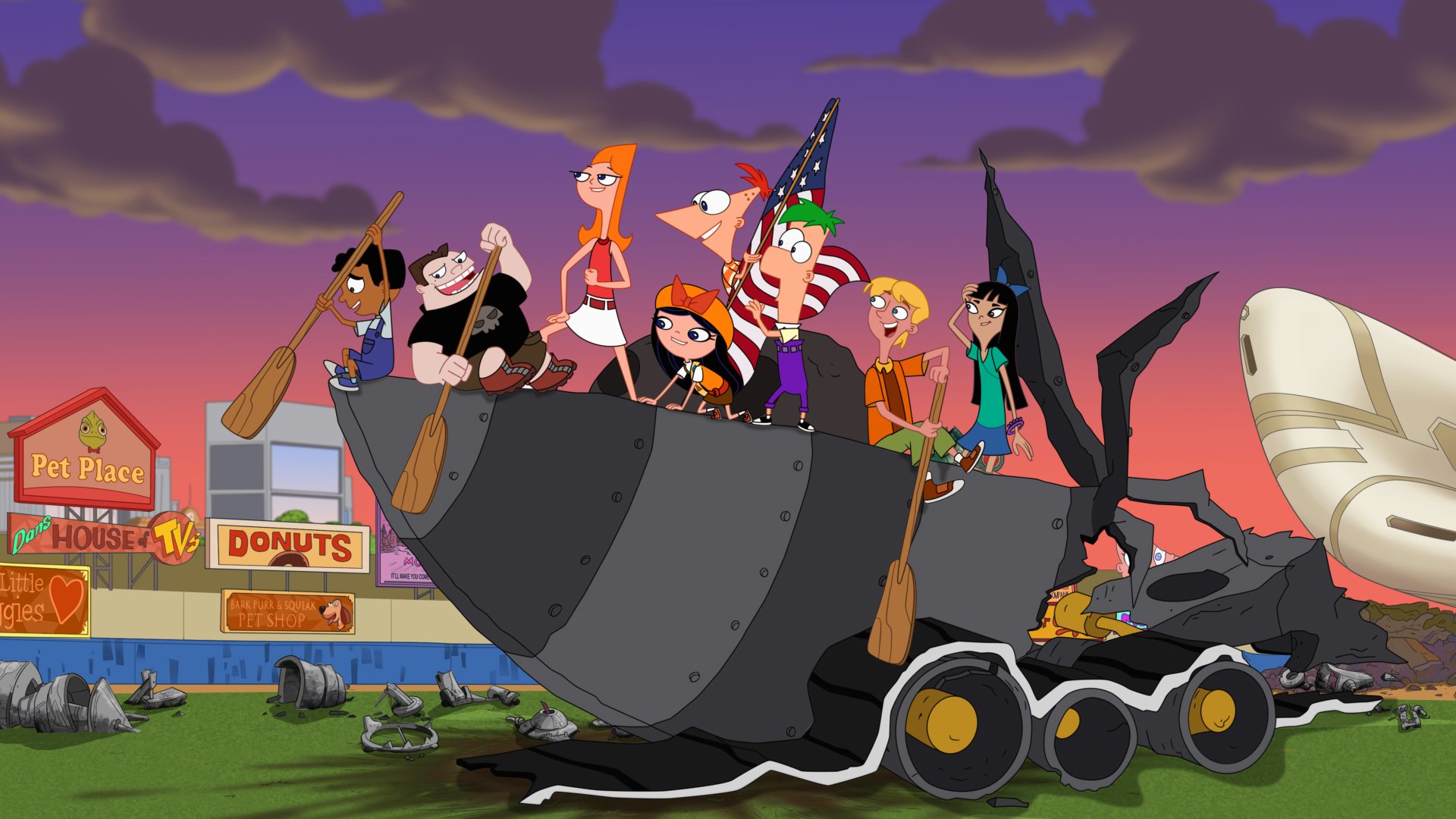 RELATED: I Know What We're Gonna Do Today — Watch 'Phineas and Ferb' to Prep for the New Movie Coming to Disney+ This Summer
Phineas and Ferb are back in a new original movie
The Disney+ original movie was announced on July 2, and Variety reported that it will premiere on the streaming platform on Aug. 28. A statement from Disney said everyone's favorite characters are coming back for this special event.
"Stepbrothers Phineas and Ferb, their older sister Candace, Perry the Platypus and the Danville gang are back together again in Phineas and Ferb The Movie: Candace Against the Universe," it read. They also called it an "an out-of-this-world animated adventure from Disney Television Animation."
According to Variety, Candace (Ashley Tisdale) is feeling a little underappreciated in her household and is then abducted by aliens. Things get tricky when the aliens start treating her as their leader.
"The movie centers on Phineas and Ferb as they set out across the galaxy to rescue Candace, who after being abducted by aliens, finds utopia in a far-off planet, free of pesky little brothers," the press release further explained, pointing out another reason why Candace might want to stay there indefinitely. 
The other cast members returning are Vincent Martella as Phineas, Caroline Rhea as their mom, Linda, Dee Bradley Baker as Perry the Platypus and Alyson Stoner as Isabella.
Baljeet is returning too, voiced again by Maulik Pancholy, along with Bobby Gaylor as Buford. Vanessa Doofenshmirtz will also come back to join her dad, voiced by Olivia Olson, with her dad, Dr. Doofenshmirtz, voiced again by Dan Povenmire. He also does Major Monogram. David Errigo Jr. will join in the role of Ferb.
It'll also have the same creative team as before, with executive-producers Povenmire and Jeff "Swampy" Marsh.
Will their mom finally believe Candace? 
If you know anything about Phineas and Ferb you know that not only are these two stepbrothers painting continents and locating Frankenstein's brain, but Candace is constantly trying to get the boys busted. 
It's truly a staple theme of the show, with Candace constantly being strung into whatever the boys are doing. Sometimes she'll enjoy their invention or scheme for the day, but other times she's just all for the bust.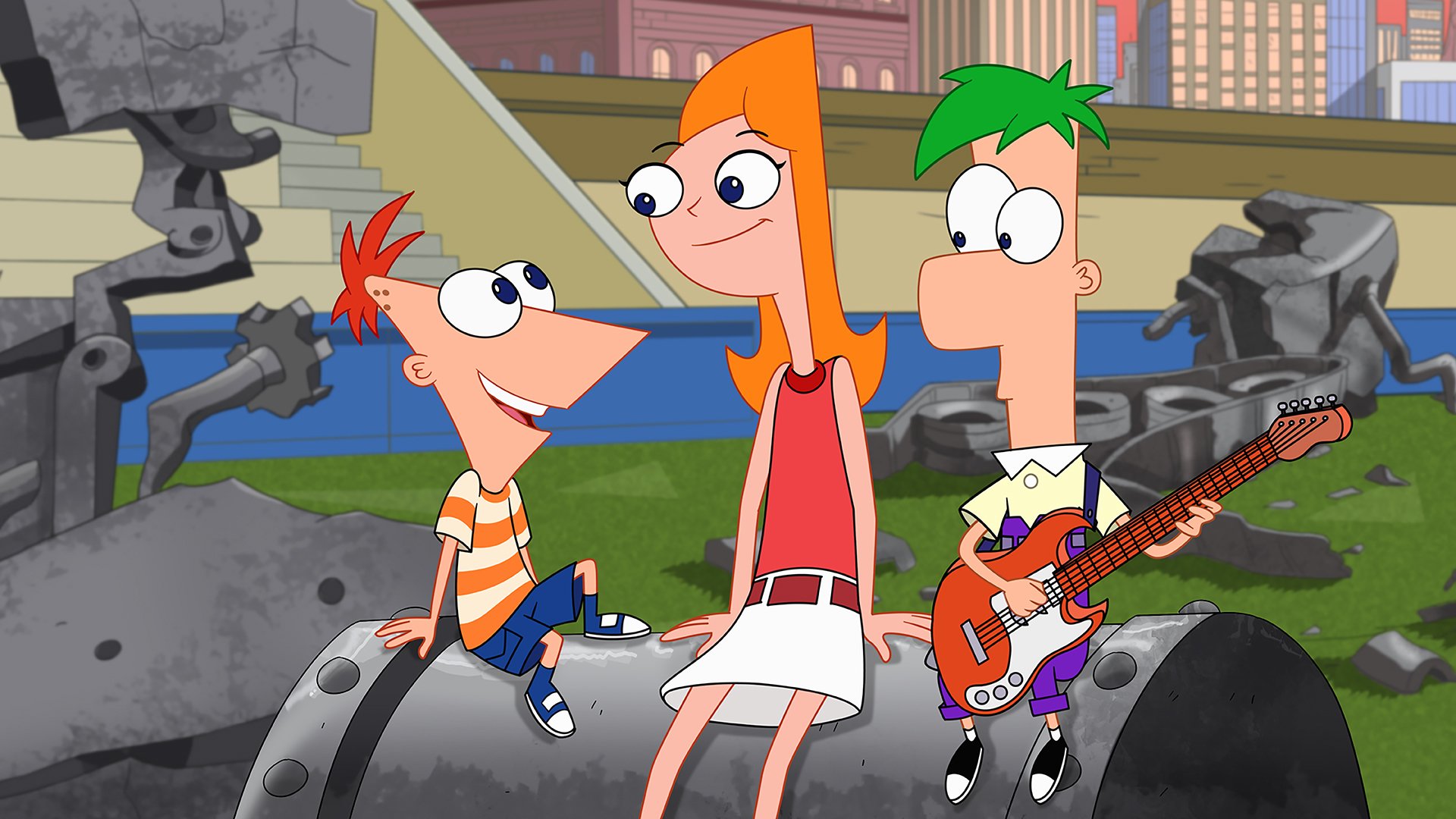 Candace has never actually succeeded in tattling on her brothers. There is one episode called "Phineas and Ferb Get Busted!" where Candace thinks she succeeded. Linda freaks out and sends the boys to a militant reformatory school where all thoughts of creativity are beaten out of them until they're nearly lifeless robots. 
Candace ends up being the one to try and bust them out, but it all ends up being a dream. Or rather, a dream within a dream because Perry is also dreaming. It's a bit confusing but Phineas and Ferb both stay innocent in the eyes of their mom. 
With this movie coming up, will this be the moment Linda finds out what her kids do in their spare time? They've been to space before, but now they're on a rescue to save Candace. Could Linda get roped in? It's possible. But only Aug. 28 will reveal all. 
'Phineas and Ferb' are weirdly relevant during summer 2020
Summer 2020 has been a weird time for everyone. All of 2020, in fact, has been full of gloom and no good news. Summer seems like it was canceled in a way because of all the things you can't do. But Tik Tok user @iancrumley made a song that showed how this summer is a little like Phineas and Ferb. 
Sure, you can't go out and associate with friends as they do, nor can you really build a rollercoaster in your backyard (most likely). But finding creative activities to do in one of the longest summers ever is super similar. Maybe the question, "What would Phineas and Ferb do?" can liven quarantine up a little bit more. 
RELATED: From 'The Simpsons' to 'Sonny With a Chance' — Here Are Shows on Disney+ Bringing Families Closer During Social Distancing