A 'Buffy the Vampire Slayer' Alum Just Joined the 'WandaVision' Cast
The Marvel Cinematic Universe isn't kicking off Phase 4 the way it was originally planned. But MCU fans are thrilled simply to have new content for the first time in over a year. Rather than Black Widow, however, Phase 4 begins with Disney+ series WandaVision. And the much-anticipated Marvel show just added a last-minute addition to its cast, a star of TV's Buffy the Vampire Slayer.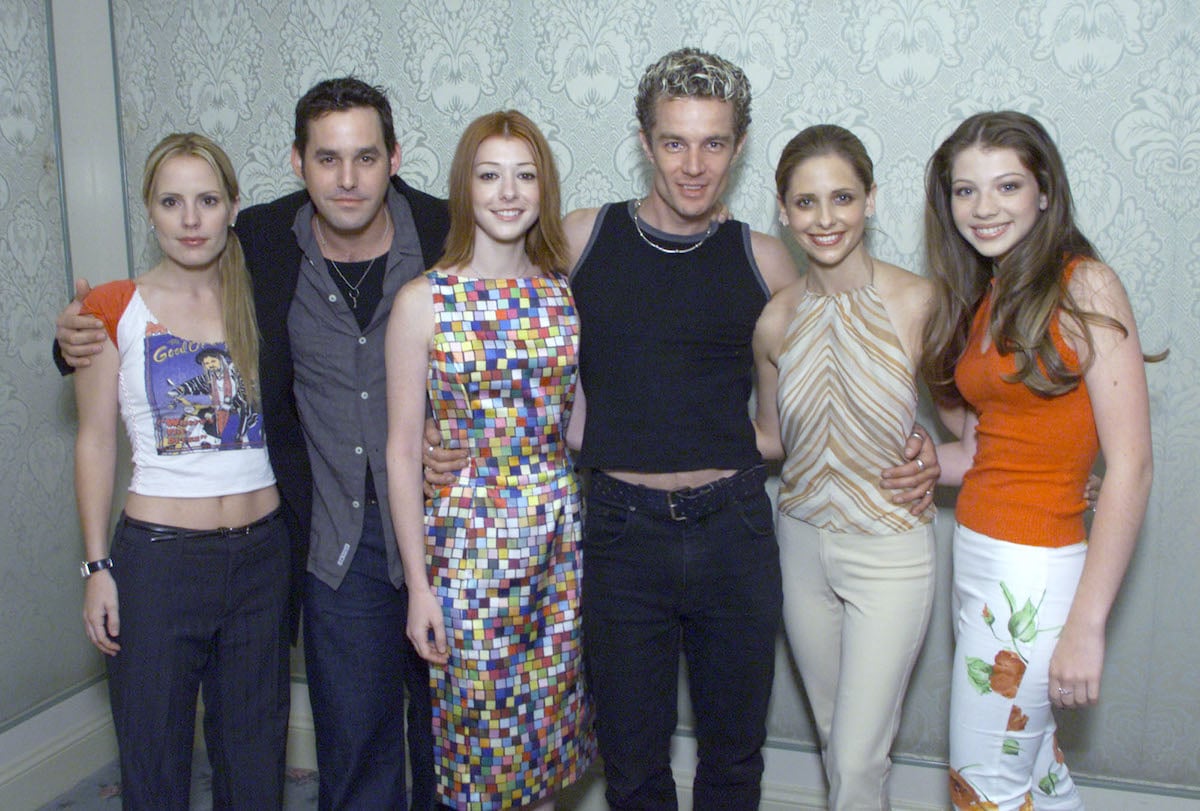 'WandaVision' takes the MCU into a whole new world
The marketing for WandaVision has kept plot details at a minimum. But here's what we know for sure. Elizabeth Olsen and Paul Bettany reprise their roles from the films. And while Wanda aka Scarlet Witch (Olsen) and Vision (Bettany) seem a happy couple, nothing is as it seems. 
Kathryn Hahn also appears as a mysterious new character. And Teyonah Parris is the grown-up version of Monica Rambeau, a character last seen in Captain Marvel. Meanwhile, Kat Dennings and Randall reprise their roles from earlier films too.
Fans have long speculated WandaVision will deal with Scarlet Witch's reality-altering abilities. These were merely alluded to in the movies but are featured more prominently in the comics. And considering Avengers: Endgame introduced multiple timelines, this fits within MCU canon.
The show just added a 'Buffy the Vampire Slayer' star
So MCU fans likely have many surprises in store in WandaVision. Marvel and Disney have done a remarkable job keeping spoilers at a minimum. In fact, just days before the show's premiere, one of its stars finally went public with their role.
Emma Caulfield — best known as Anya from Buffy the Vampire Slayer — revealed on Twitter that she has a mysterious role on WandaVision. Of course, Caulfield didn't offer fans so much as a hint about how her character factors into the show's unpredictable story.
However, adding a Buffy the Vampire Slayer alumnus makes a lot of sense. After all, Buffy creator Joss Whedon has a long-standing relationship with Marvel, having directed the first two Avengers films. And WandaVision's genre mash-up feels very much in line with Caulfield's time in Sunnydale.  
How will 'WandaVision' play into Marvel's Phase 4 plans?
More than likely, something mystical is going on in WandaVision. By all accounts, the series will tie directly into the upcoming Spider-Man and Doctor Strange sequels. Olsen is confirmed to return as Scarlet Witch in the latter, which will deal heavily with the multiverse. It's possible that Wanda has thrust herself into a bizarre alternate reality without even realizing it.
As Wanda said in Avengers: Endgame, Thanos (Josh Brolin) took everything from her. During her time in the MCU, Wanda lost his brother, her freedom, and then finally her lover. Of course, a character so powerful might find a very dramatic way of coping with her grief. Fans will soon find out what's going on in WandaVision, which premieres on Disney+ on Jan. 15, 2021.