When Is 'A Charlie Brown Thanksgiving' on TV in 2021?
Break out the toast and popcorn. Turkey day is nearly here, which means it's time to rewatch A Charlie Brown Thanksgiving. This year, the 1973 animated holiday classic will air for free on PBS. You'll also be able to stream it on AppleTV+.
'A Charlie Brown Thanksgiving' airs Nov. 21 on PBS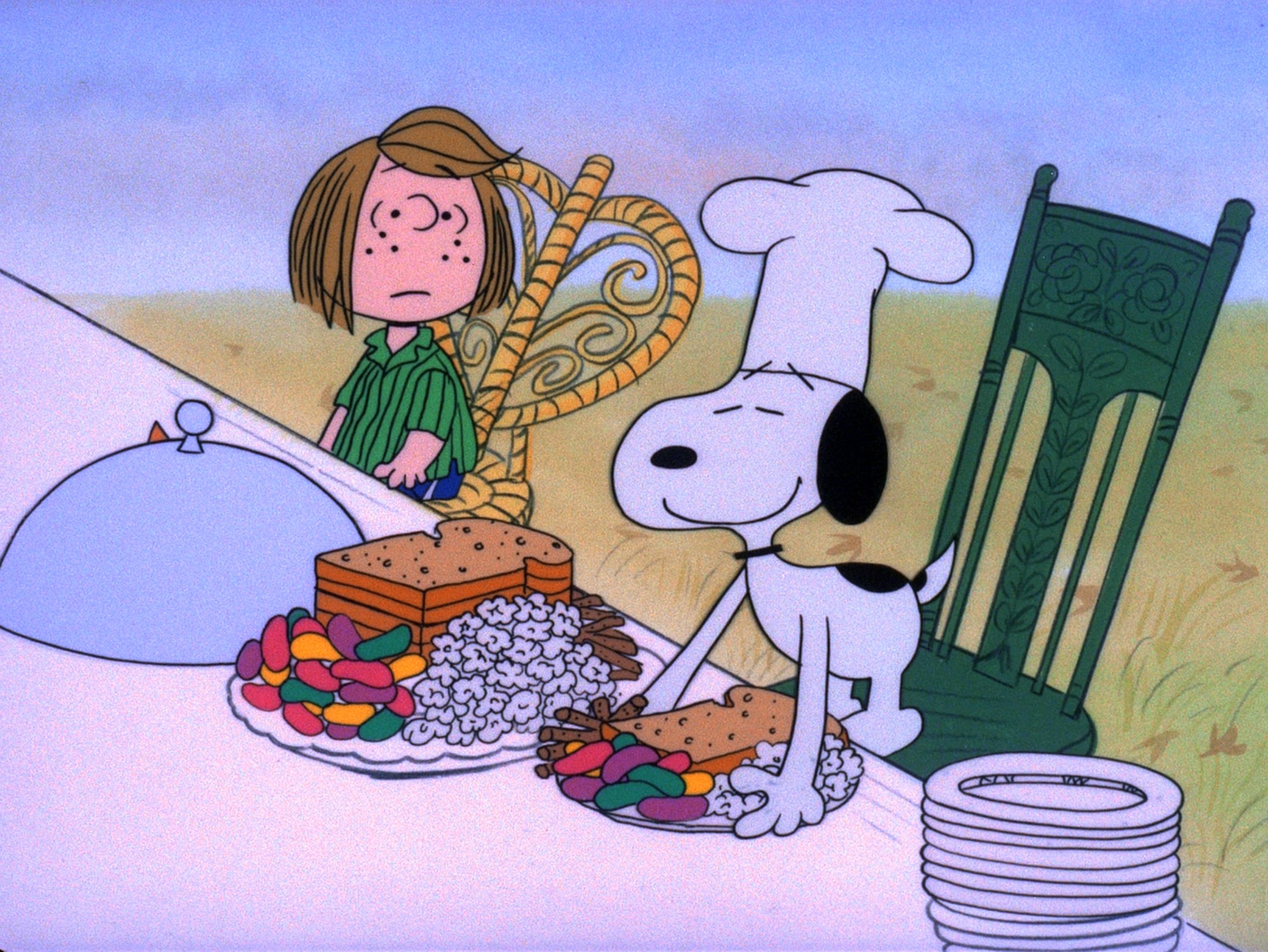 Peanuts fans were horrified last year when tech giant Apple snapped up the streaming rights to all three Peanuts holiday specials: It's the Great Pumpkin Charlie Brown, A Charlie Brown Thanksgiving, and A Charlie Brown Christmas. As a result, the Halloween special didn't air for free on broadcast TV for the first time in decades. And for a while, it looked like the same might be true for the Thanksgiving and Christmas specials as well. But after an outcry, Apple relented, and public broadcaster PBS stepped in to air the remaining two specials.
That tradition will continue this year. A Charlie Brown Thanksgiving will air ad-free on Sunday, Nov. 21 at 7:30 p.m. ET on PBS stations. (Check local listings.) A Charlie Brown Christmas will air Sunday, Dec. 19 at the same time. 
"We are delighted to bring the joy of these holiday classics to families across the country, in partnership with our member stations," Paula Kerger, president and CEO of PBS, said in a statement. "During these challenging times, public television continues to be a free and easily accessible source of comfort, inspiration, and education for millions of Americans."
You can also stream 'A Charlie Brown Thanksgiving' on AppleTV+ 
If you miss out on the free TV broadcast of A Charlie Brown Thanksgiving, don't panic. The special is still available to stream on AppleTV+. It's the only place you can stream the Peanuts holiday specials, which also include Happy New Year, Charlie Brown and It's the Easter Beagle, Charlie Brown. 
AppleTV+ subscribers can also watch two new animated shows featuring Snoopy, The Snoopy Show and Snoopy in Space, along with the 2021 documentary about the life of Peanuts creator Charles Schulz, Who Are You, Charlie Brown? 
Producer Lee Mendelson says 'A Charlie Brown Thanksgiving' was a favorite of Charles Schulz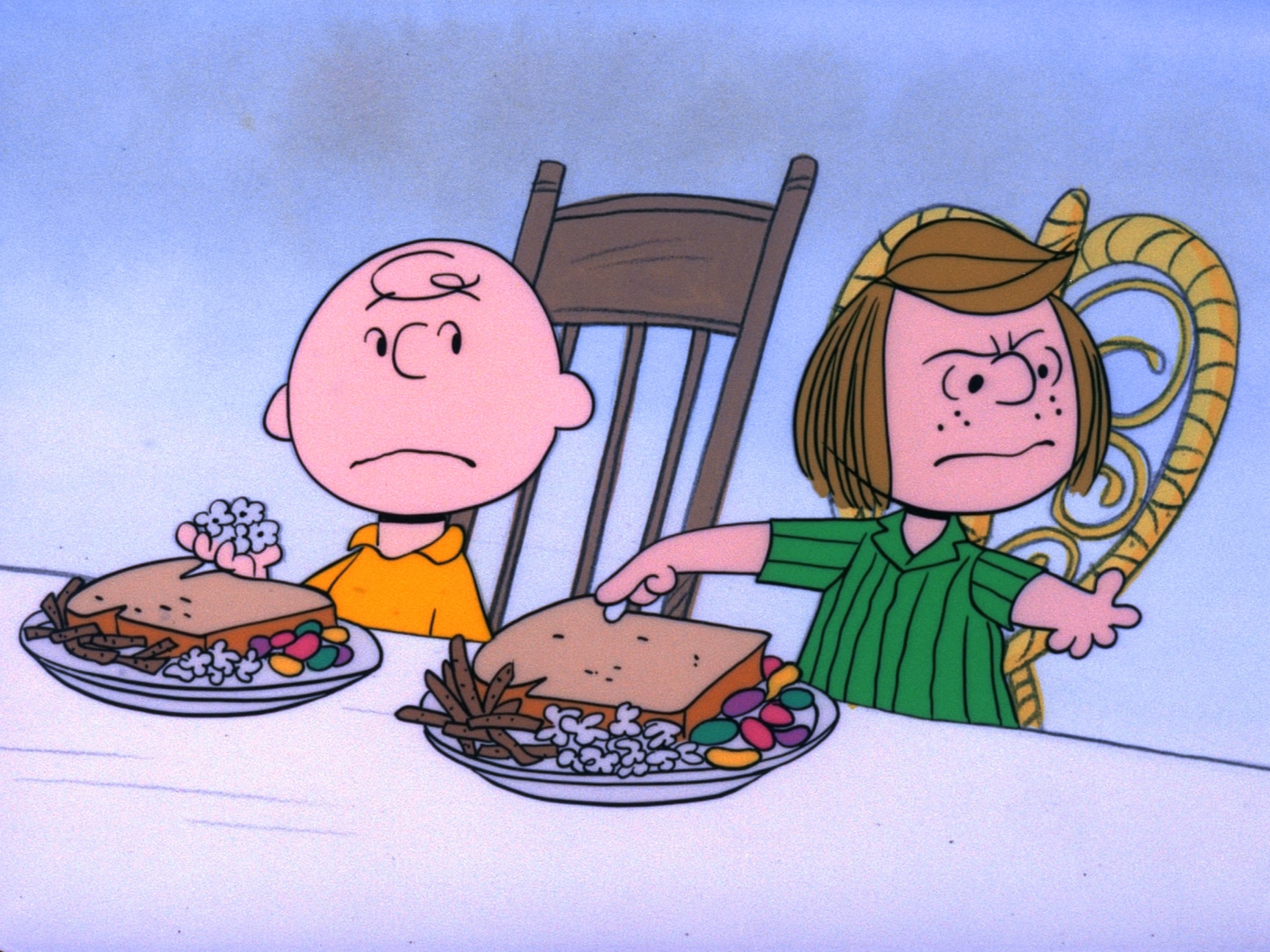 In A Charlie Brown Thanksgiving, the beleaguered Charlie Brown gets stuck pulling together a last-minute Thanksgiving meal (with the help of chef Snoopy) when Peppermint Patty invites herself over for dinner. The premise came straight from the mind of Schulz, who considered the special one of his favorites, according to producer Lee Mendelson. 
"Charles Schulz drew over 18,000 comic strips (unassisted!) over a half century. He wrote all the television shows as well, and one of his favorites was our Thanksgiving show," Mendelson recalled in a 2014 article for The Huffington Post. "He thought it would be very entertaining to see how kids would create a Thanksgiving dinner with no clue what to do. Along with a dog for good measure."
However, Mendelson had one concern about the story. He objected to a scene that showed the bird Woodstock eating turkey. 
"We had a rare, minor dispute during the creation of the show," Mendelson wrote. "Mr.Schulz insisted that Woodstock join Snoopy in carving and eating a turkey. For some reason I was bothered that Woodstock would eat a turkey."
But the producer's objections fell on deaf ears. 
"I voiced my concern, which was immediately overruled," he said. Though the scene was edited out of the special when it aired on CBS, it returned once the show moved to ABC in 2001. 
Check out Showbiz Cheat Sheet on Facebook!