'A Discovery of Witches' Season 2 Could Be the Perfect Watch for 'Outlander' Fans
Droughtlander isn't going to end anytime soon. But Outlander fans who are looking for a show to get them through the long wait for season 6 have a new option on the horizon. Season 2 of A Discovery of Witches premieres in the U.S. on Saturday, Jan. 9 on Sundance Now, Shudder, and AMC+, with new episodes available weekly. This season of the show about witches, vampires, and daemons adds a time-travel element, with Diana (Teresa Palmer) and Matthew (Matthew Goode) traveling back in time to Elizabethan London to look for the Book of Life. 
What is 'A Discovery of Witches' about?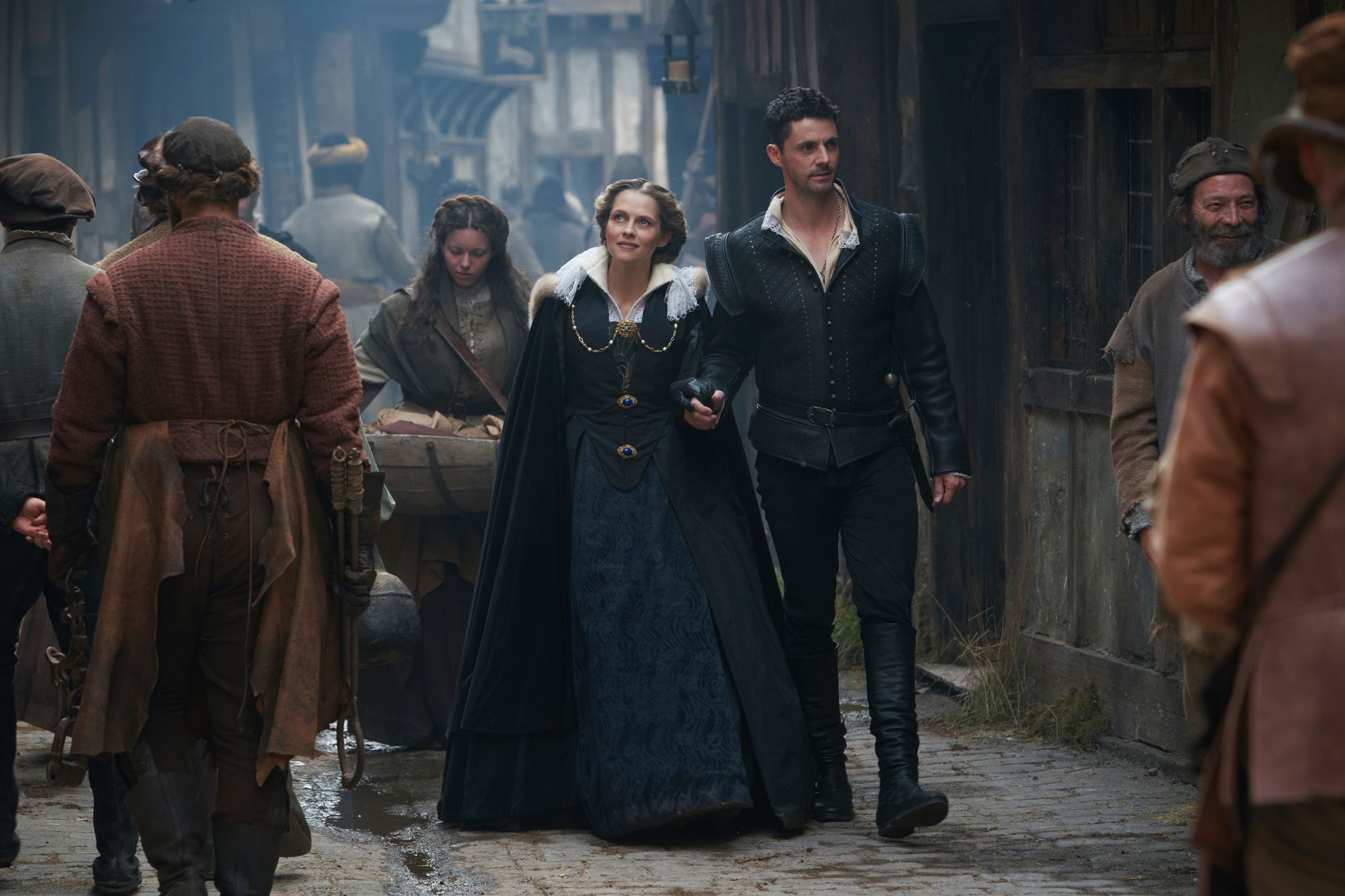 A Discovery of Witches is based on the All Souls trilogy of novels by Debora Harkness. Season 1 was set in the present day. It followed Diana, a professor in the history of science, who discovers a long-missing manuscript in Oxford's Bodleian Library. Unearthing the book forces Diana to confront her hidden magical powers and also throws her into the path of Matthew, a centuries-old vampire with his own reasons for locating the manuscript.
In the show's first season (which aired in 2019 on Sundance Now and Shudder), Diana and Matthew fell in love, breaking old rules forbidding relationships between vampires and witches. They also came into conflict with other powerful magical creatures, forcing them to go into hiding in the past. 
Why 'Outlander' fans may love 'A Discovery of Witches'  
In Outlander, Claire Fraser (Catriona Balfe) is unexpectedly transported back in time from the 1940s to Scotland in the mid-18th century. Once there, she falls in love with an outlaw Highlander, Jamie Fraser (Sam Heughan). Together, they try to change the course of history while dealing with numerous other threats to their happiness and relationship. 
Season 2 of A Discovery of Witches shares a time-traveling plot with Outlander. In season 1, Diana learned she was a time-walker — a rare witch who is able to travel through time. To escape those who are hunting them, she and Matthew travel back to 16th century London, where Matthew once lived. The second season begins with them in England in 1590. Matthew has to get used to living in his old, more dangerous life while Diana struggles to learn how to control her powerful magic. 
While the time period is different, Diana (like Claire) is a modern woman who has to adapt to living in an era with very different rules. Viewers get a look at historical London and meet real-life figures including playwright Kit Marlowe (Victoria's Tom Hughes) and Queen Elizabeth (Barbara Maren). There's also plenty of romance, as Diana and Matthew's relationship is tested by new challenges as they try to figure out to find the book and get back to the present day. 
'A Discovery of Witches' has more paranormal elements than 'Outlander'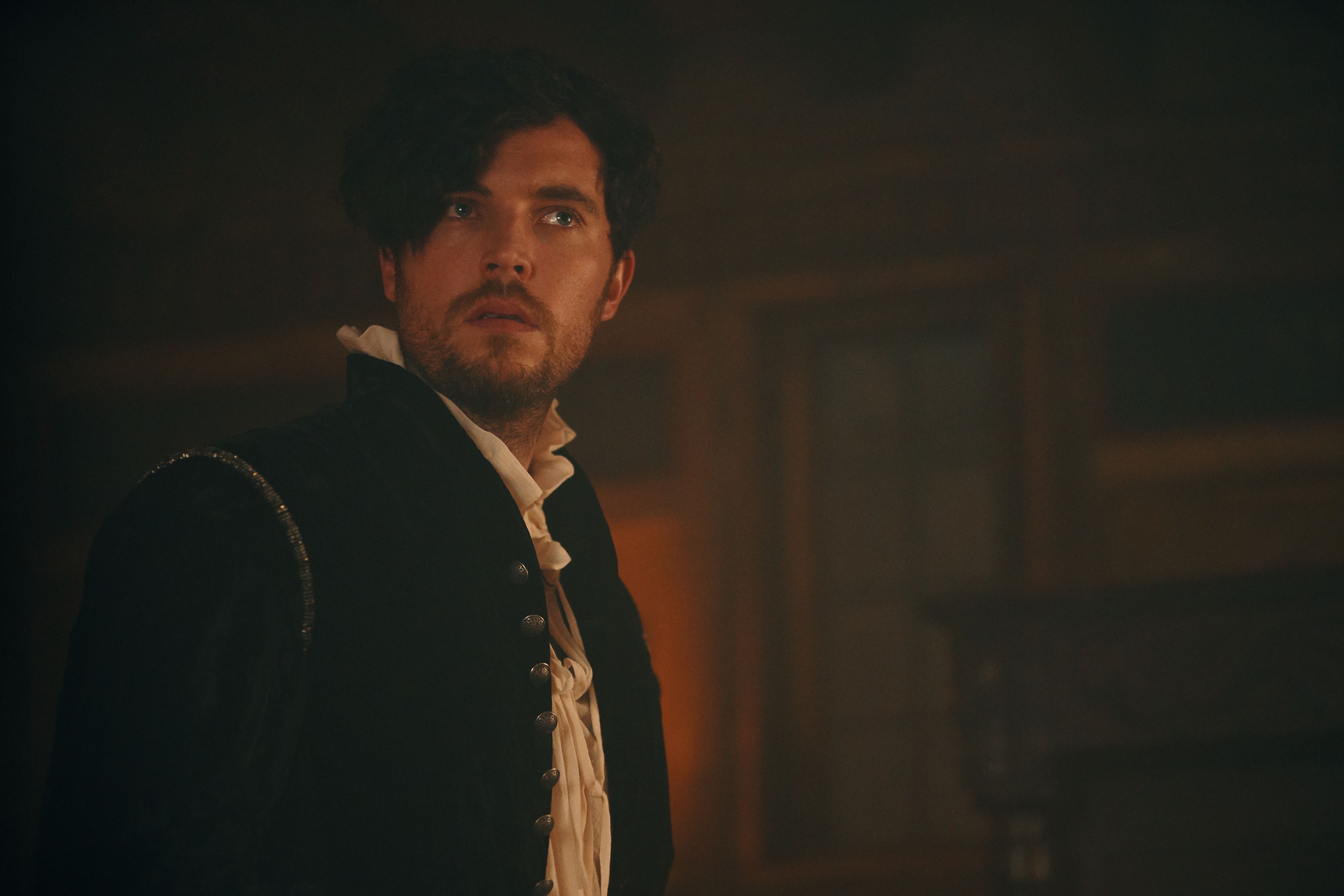 Of course, A Discovery of Witches deals more in the supernatural and paranormal than Outlander. While Claire is accused of being a witch in Outlander Season 1, Diana actually is one — though witch trials are a real threat for her as well. (Interestingly, Outlander's Geillis Duncan character is named after a real woman who was accused of witchcraft in Scotland around the same time that A Discovery of Witches Season 2 takes place.) 
Unlike A Discovery of Witches, there are no vampires or other creatures in the Outlander universe. However, there are hints of magic and signs some characters might have supernatural abilities beyond the ability to time travel. 
There's an 'Outlander' alum in 'A Discovery of Witches' Season 2
Outlander fans who tune in to A Discovery of Witches Season 2 will also notice a familiar face. Scottish actor Stephen Cree, who played Ian Murray in the Starz series, plays a vampire character named Gallowglass in A Discovery of Witches. 
Cree told RadioTimes that his time on Outlander prepared him for his latest role in another fantasy-romance series with a dedicated fanbase. 
"Gallowglass seems to be a real fan-favourite in the books. I'm definitely aware of that," he said. He added: "But he is such a cracking character in the books. Hopefully the people who hold him close to their hearts will enjoy that."
Check out Showbiz Cheat Sheet on Facebook!