A Favorite 'Challenge' Competitor Is Rumored to Be Suspended for Several Seasons Due to Past Behavior
A 'Challenge' competitor has a checkered past due to his behavior on 'The Real World,' and it's rumored he's suspended from future seasons.
Those who watched The Challenge: Total Madness know Dee Nguyen was fired from MTV for her racial comments she posted to Twitter. Now, it looks like other competitors have to face the music. Jordan Wiseley hurled racially-charged language at Nia Moore on The Real World: Portland. And fans are hopeful MTV will hold him as accountable as Nguyen.
Could Wiseley be canceled completely? It seems it's rumored he's suspended for his behavior.
Jordan Wiseley from 'The Challenge' said racially-charged comments on 'The Real World'
Wiseley is known as a serious threat to win on The Challenge, as he's a strong physical and mental competitor. But his time on The Real World: Portland brought out the worst of his character. While on the show, he got into an altercation with Moore that started off playful but quickly spiraled. Eventually, Wiseley and Moore got physical, and the fight got more heated.
When Moore yelled at Wiseley to leave her alone, he followed up her request with monkey gestures. He also allegedly called her a racial slur.
Back in 2019, fans wanted Wiseley to own up to what happened back in 2013, but he insisted fans didn't know the whole story. "We have the internet. You want to know what I've ACTUALLY said? look it up for yourself," he tweeted. "Don't take some keyboard warriors' disgruntled word for it. And thank @mtv for the aftershows that address everything #dontbesheep."
Wiseley and Nia Moore addressed the situation on Instagram
Since Nguyen's firing and a call for justice regarding what happened with Moore, Wiseley and Moore took the time to address the issue themselves. They went on Instagram Live together on June 18 to discuss what occurred on The Real World.
According to Moore, she and Wiseley have actually become good friends and completely moved past what happened in Portland.
"Jordan and I have grown up and matured and had these conversations and discussed the ugly bits of it and our point of views many times over this d*mn near decade," Moore said. "And he and I do not agree on everything. … But, what we do agree on is the fact that we genuinely love and respect each other as human beings. We genuinely received each other's apologies. And we genuinely want to move forward."
"I hate seeing people trying to pit us against each other," Wiseley added to Moore.
Rumors suggest Wiseley may be suspended from season 36 of 'The Challenge'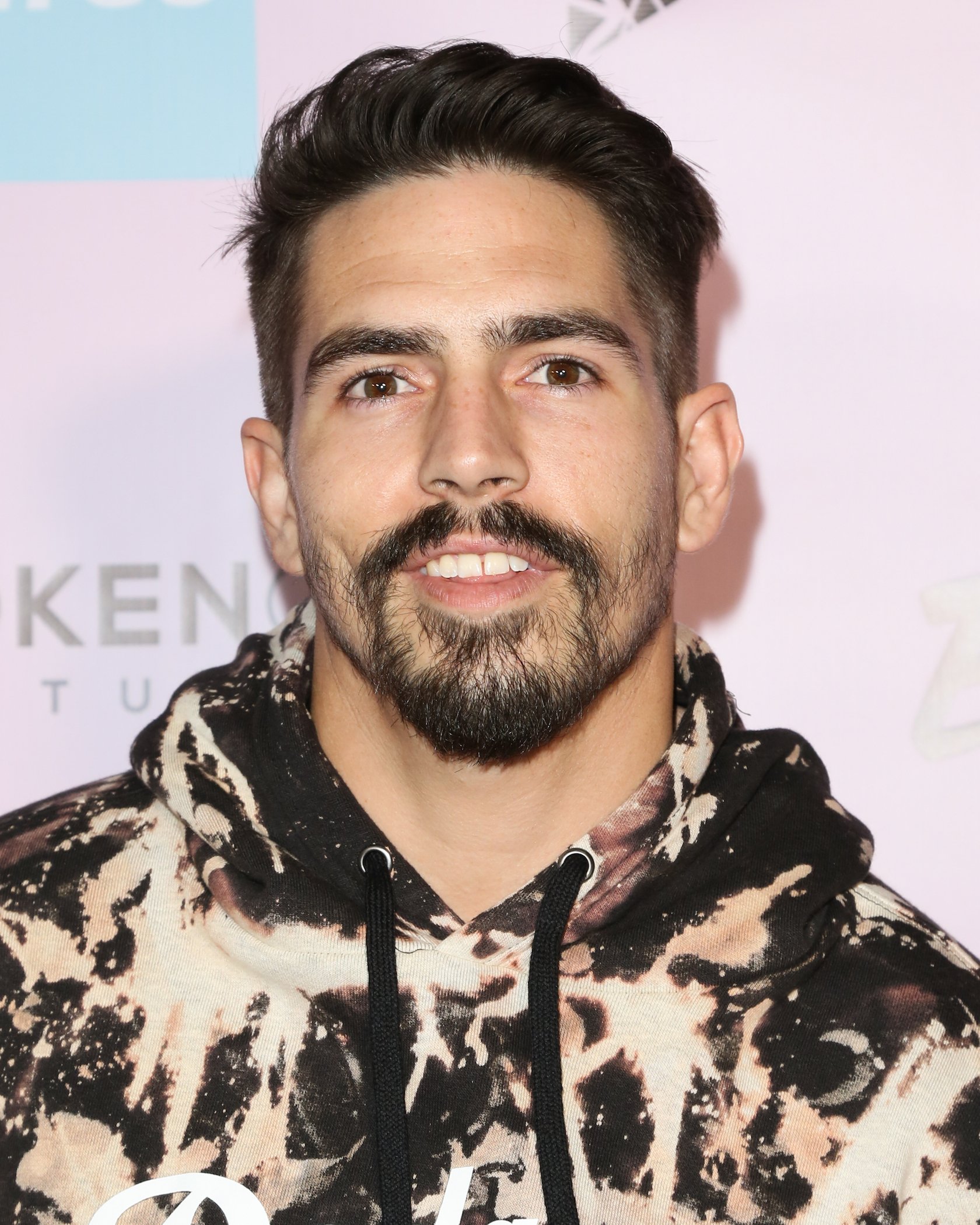 Despite moving past everything with Moore herself, there's some evidence to suggest that Wiseley is suspended from The Challenge. While his fiancée, Tori Deal, was at the online reunion for Total Madness, Wiseley wasn't there.
Distractify notes the first part of the Total Madness reunion aired on July 22, and the majority of the cast was present. But Wiseley's absence sparked plenty of conversation. While Deal and Wiseley haven't commented on Wiseley not showing up to the reunion, Wiseley's former Real World roommate, Marlon Williams, spoke with AfterBuzz TV Competitions about it.
According to Distractify, the host of AfterBuzz TV noted, "There are rumors going around, allegedly, that MTV execs had a meeting about Jordan, and they decided that they were just going to give him a warning, which means that they are going to suspend him from The Challenge for one to three or four seasons."
"If it turns out to be a one to three years suspension, that's not really enough," Williams said back. "Jordan took one to two to three years off willingly … as someone who's known him from day one to now, Jordan is one of those people who has grown. He has accepted some responsibility and some accountability for the fact that his views have hurt people. His views have enabled racism, his actions have enabled part of the problem, and this is behind the scenes."
We'll have to wait and hear about Wiseley's fate with MTV. For now, we won't expect him to take part in season 36 of The Challenge.
Check out Showbiz Cheat Sheet on Facebook!