A Former 'Challenge' Contestant Said the Show Is So Agonizing That MTV Should Give Competitors Free Therapy
Reality TV is tough, and MTV's The Challenge is no joke. Competitors come back time and time again in hopes of using their physical and mental prowess to win the big prize money, but many contestants have reported feeling blue after the show ends. And contestant Sarah Rice who infamously had her prize winnings taken by Johnny "Bananas" Devenanzio at the end of Rivals III spoke to the Challenge Mania podcast regarding how she thinks all competitors should get free therapy.
'Challenge' competitors report feeling lonely and sad after the show ends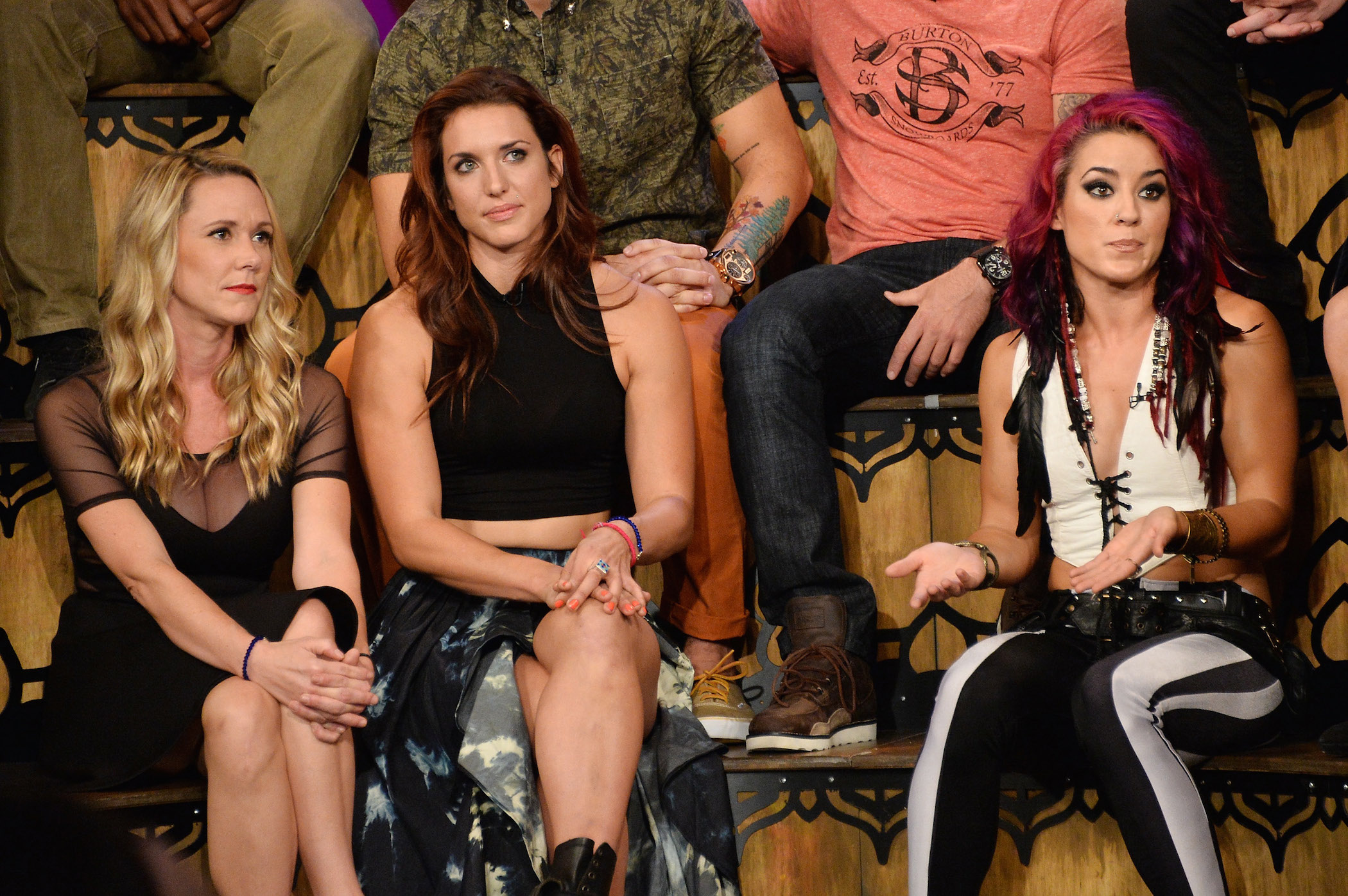 The environment of MTV's The Challenge looks intense — and some veteran players have been playing the game for over a decade. With all the lying, deceit, and physical stress of the show, it's no wonder some competitors report feeling very alone once their season ends.
Paula Meronek hasn't appeared on The Challenge in years. But she told Buzzfeed about how she felt after a season was over.
"It's weird because when you come home you feel lonely, like nobody gets you because you were immersed in this crazy life for so long," Meronek explained. "It's nice to be around people you don't necessarily have to explain The Challenge to. You're just around all these people that get the same weird world that you do."
Cara Maria Sorbello, one of the most famous Challenge competitors, also took a break from the game because of the effect it had on her.
"For so long, I was, like, you know the money is so good. I can't say no," Sorbello told the Watch With Us podcast. "I needed a little break for my own sanity and my own happiness, just finding what makes me me again and get my light back."
Some competitors have even said the show gave them PTSD
A few former Challenge competitors have made some serious claims about the show. Rice shared with Buzzfeed that she believes contestants definitely have dealt with PTSD due to what they went through while competing.
"That's not a joke," Rice noted. "Clinically, if you look at what the qualifications for what PTSD are according to mental health manuals, we absolutely fit all of the criteria."
Former contestant Marie Roda also attacked MTV via Twitter for everything she went through. "After years of suffering from character assassination, PTSD, and severe depression, I am ecstatic to end the mental torture today and say … Go F*ck Yourself MTV," Roda tweeted, according to Reddit.
Back in 2017, Roda also talked about her complicated relationship with the show — but it seems her feelings have changed since then. "I have a love/hate relationship with the show, but I love it way more than I hate it," Roda explained to Medium in 2017.
A former 'Challenge' competitor said MTV should give contestants free therapy
Rice spoke with the Challenge Mania podcast about the mental struggles she dealt with after her seasons of The Challenge. And she believes MTV should be paying for free therapy after the show because of the impact.
"They have paramedics there for medical reasons to make sure nobody gets hurts in that way and to protect them in that way, they have a legal team there to make sure nobody gets hurts in that way. They don't have anybody there to look out for their mental health or mental wellbeing," Rice noted. "And I think it's just a matter of time before something really serious happens. And we've already seen things."
"I think every person who goes on a reality TV show should get a mandatory debriefing just like you do with any experiment," Rice continued. "And they should get somewhere between five to 10 therapy sessions, like mandatory for each person. That seems not very expensive, a no-brainer. It's, I think, critical."
Will MTV listen to this advice? We're not sure — but it seems many competitors take to podcasts to share their experiences and sides of the story.
Check out Showbiz Cheat Sheet on Facebook!