A Look Inside the Beverly Hills Home Jennifer Aniston Shared with Ex Brad Pitt
Brad Pitt and Jennifer Aniston may both be single now, but there's little chance of the duo rekindling their romance. Aniston laughed right along with her ex-husband's jokes about his dating life when he accepted the Golden Globe for best supporting actor on Jan. 5. But Pitt told Entertainment Tonight that the Friends star is just that — "a good friend." 
Sources told TMZ that although Aniston and Pitt are on good terms, there's nothing romantic between them anymore. The two married in 2000 and divorced in 2005. But if they do decide to get back together, they can move back into the home they shared when they were a couple, which is currently on the market. 
Brad and Jen's former home is on the market for $44.5 million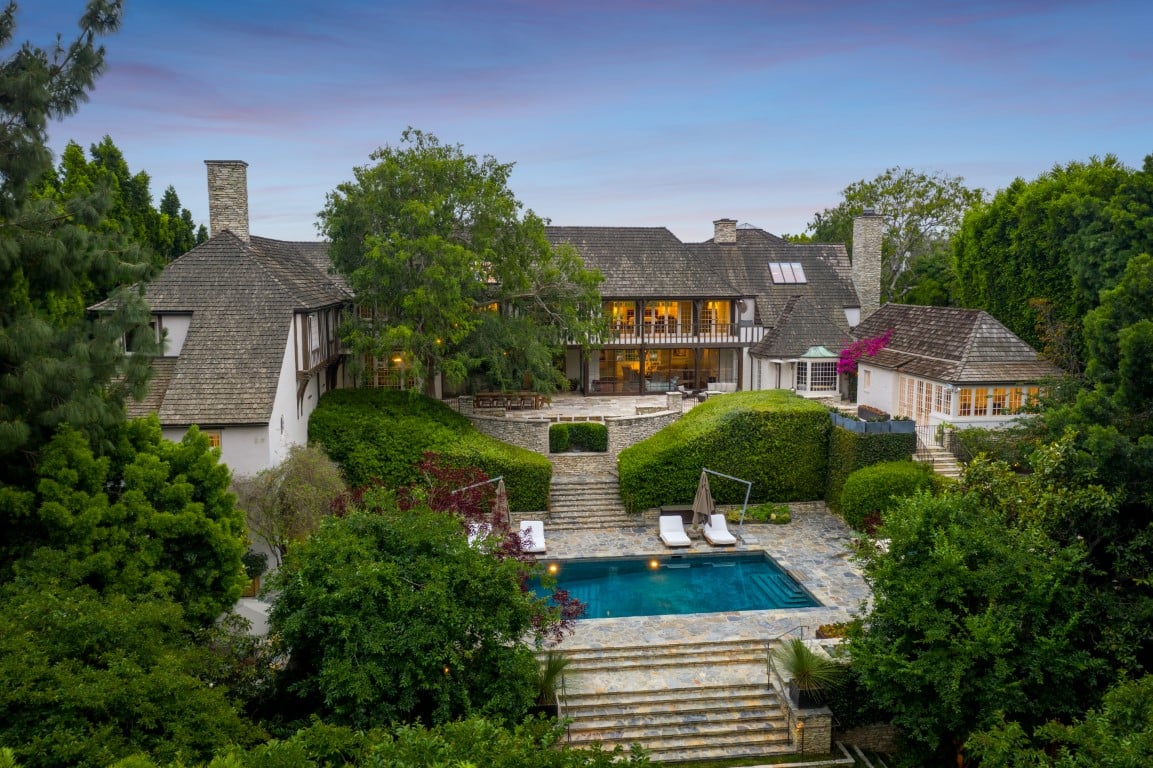 When they were married, Pitt and Aniston lived in a sprawling French Normandy Revival-style mansion, noted the website TopTenRealEstateDeals.com. They sold the home after their divorce, but the property recently hit the market again, with a price tag of $44.5 million. 
The 5-bedroom, 12-bath estate includes a dining room that can seat up to 20 people, a massive swimming pool, new tennis court, and a guest house. Susan Smith of Hilton & Hyland, Beverly Hills, has the listing.
The chateau-style home was built in 1934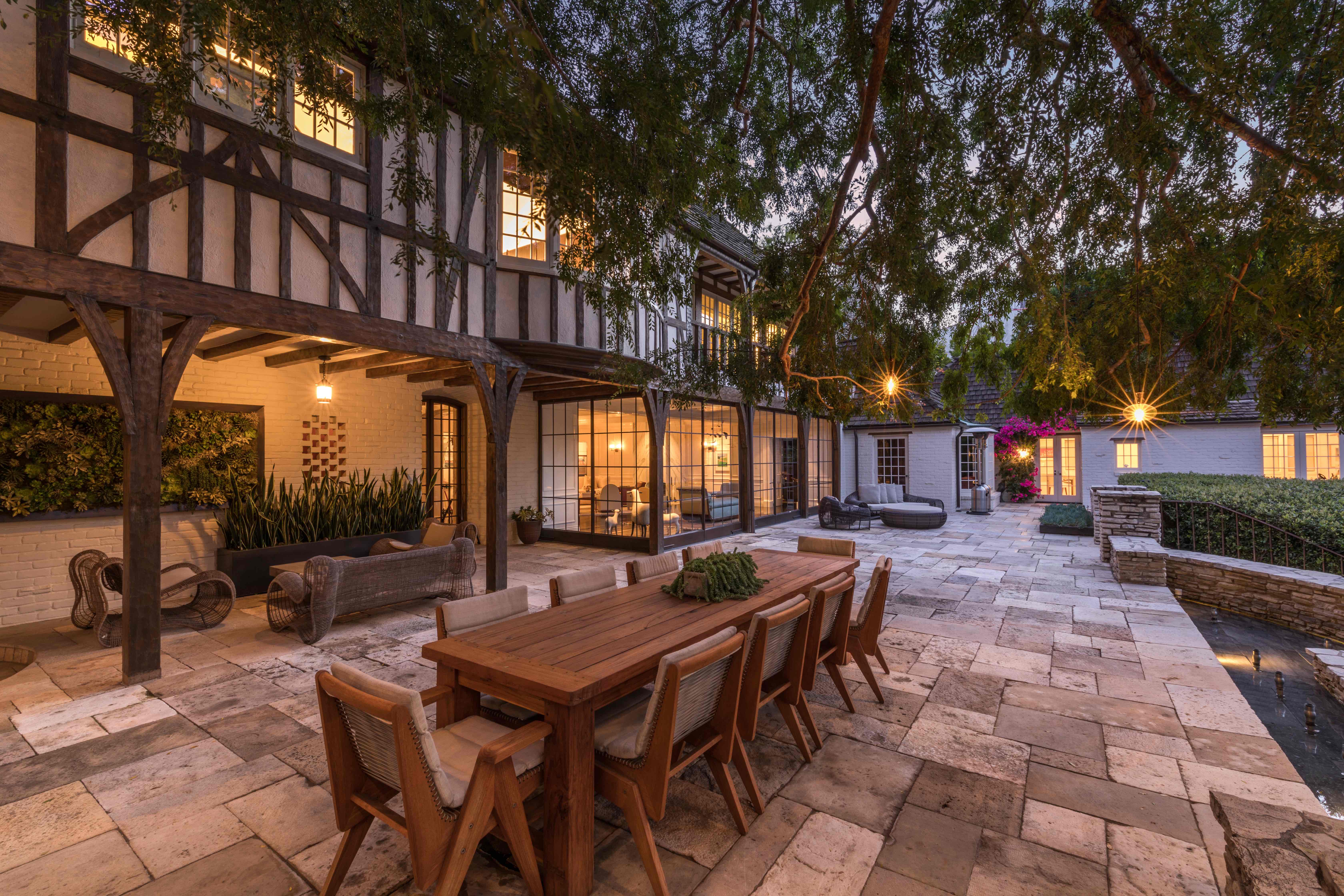 Aniston and Pitt's former abode has a storied Hollywood pedigree. The nearly 12,000-square-foot house, which was designed by Wallace Neff, was built in 1934 for actor Frederic March, who won an Oscar in 1931 for Dr. Jekyll and Mr. Hyde. Later the home was owned by a member of the Vanderbilt family and publisher Walter Annenberg, according to the Los Angeles Times.   
Aniston and Pitt owned the home from 2001 to 2006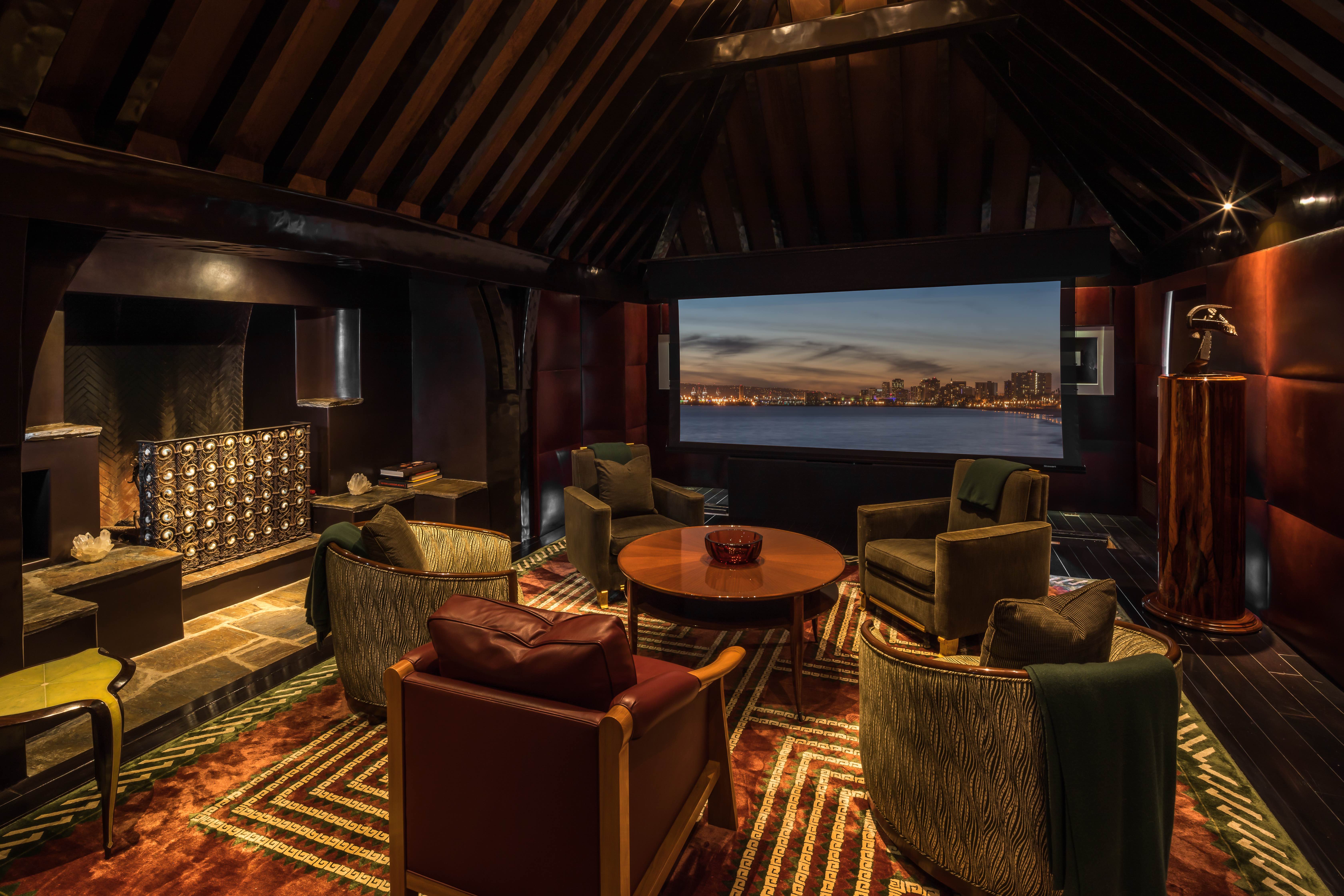 Pitt and Aniston bought the house in 2001 for $12.5 million, according to Mansion Global. They sold it in 2006 to a hedge fund manager for $22.5 million.  
When they owned the property, Aniston and Pitt made a number of upgrades, including adding a screening room, tennis court pavilion, and guest house. 
The spacious home has a gourmet kitchen and lower-level bar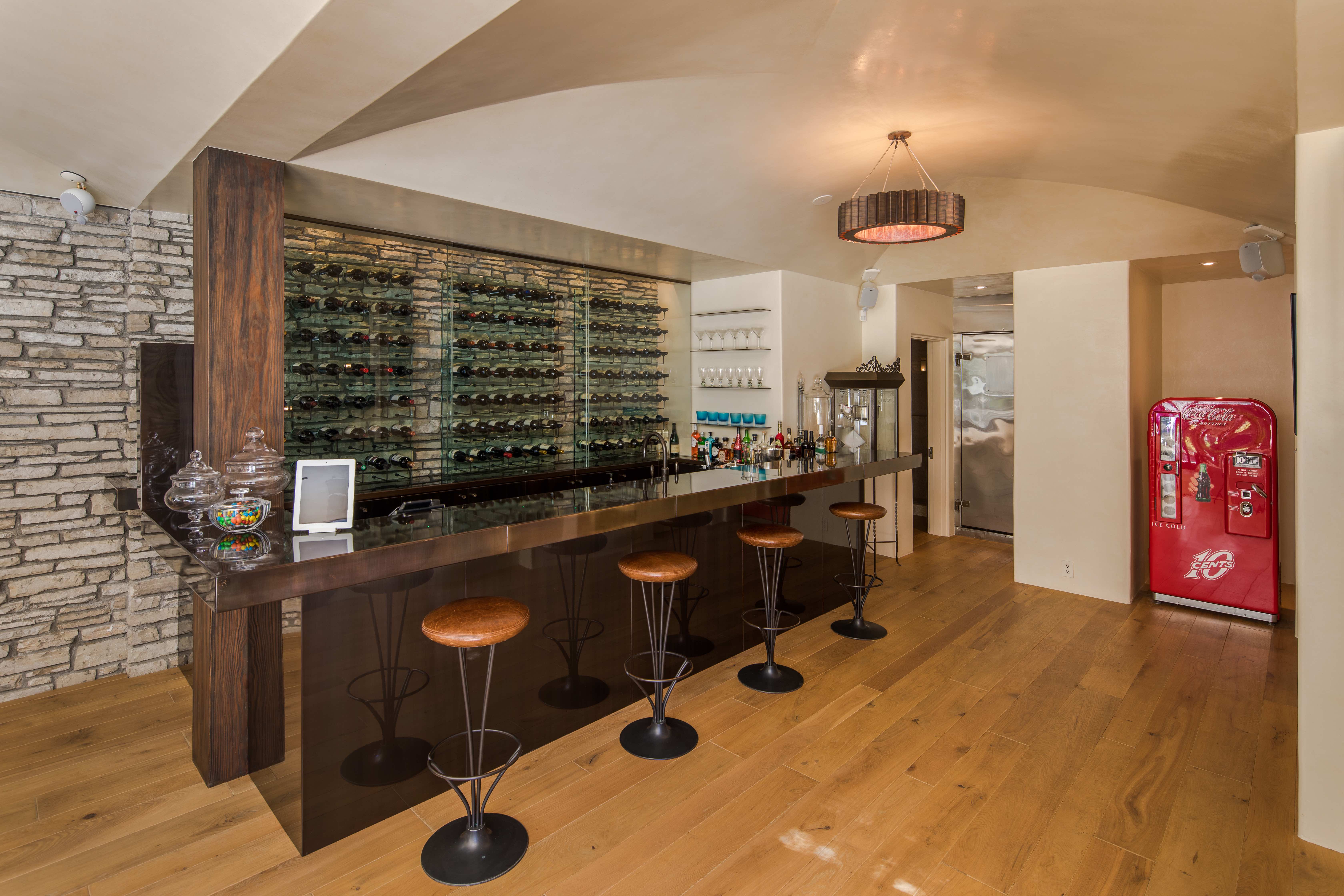 Among the spacious home's many features are a gourmet kitchen, lower-level bar and sitting area that opens to the pool, and an outdoor living area with a fireplace. There's also a private exercise room and a light-filled living room with floor-to-ceiling windows. Of course, the home is also ultra-private, with two separate gated entrances. 
From Malibu to the Hollywood Hills, Aniston has lived in many homes over the years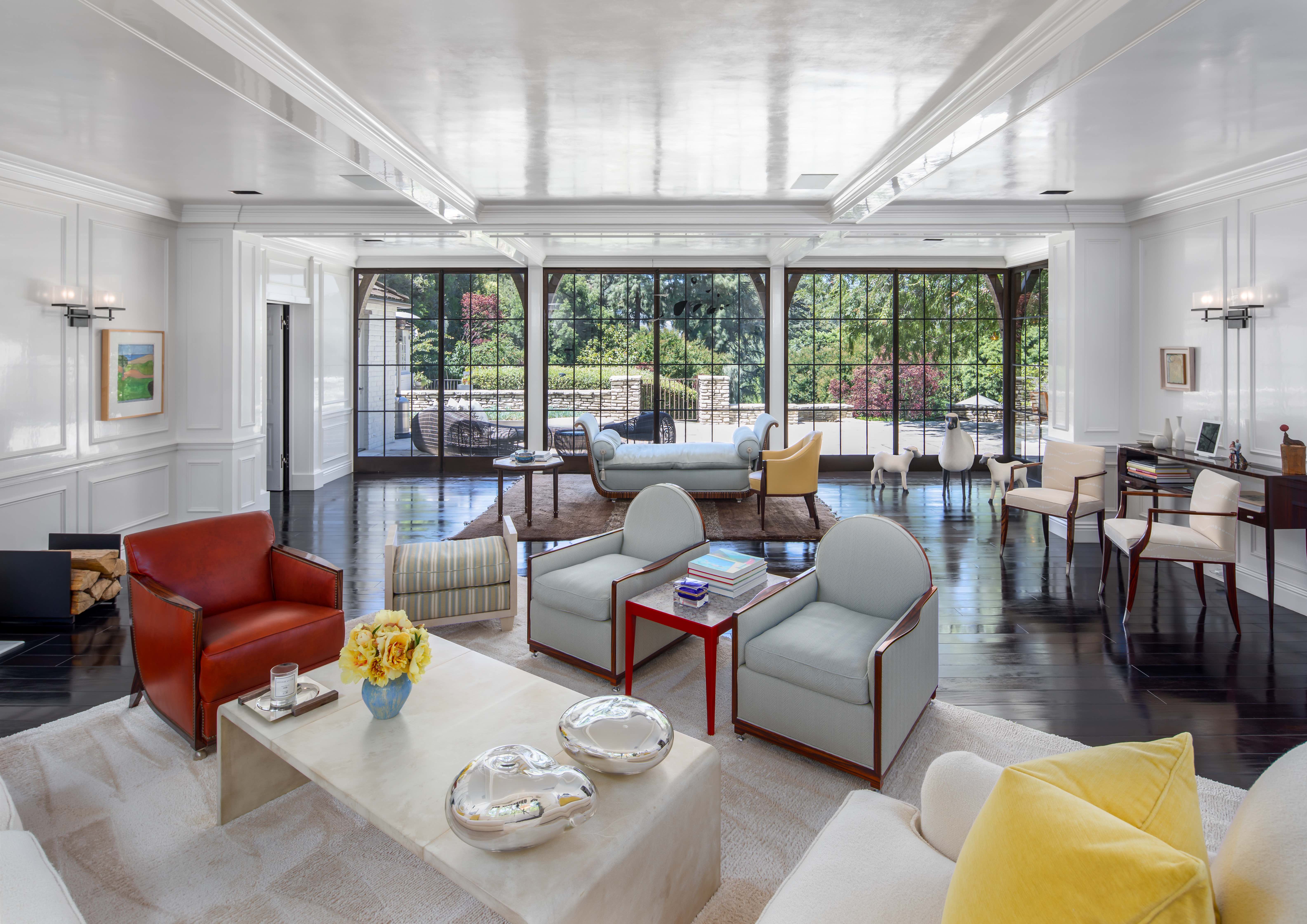 Over the years, Aniston, 50, has lived in — and renovated — a number of homes. After breaking up with Pitt, the Horrible Bosses star moved to a beach house in Malibu. Later, she bought a mid-century modern home in Beverly Hills and embarked on a multi-year restoration project. 
After getting together with Justin Theroux, the two moved to a home in the Hollywood Hills before buying a different mid-century modern pad in Beverly Hills. That house was featured in Architectural Digest, and Aniston talked to the magazine about her love of design. 
"If I wasn't an actress, I'd want to be a designer. I love the process," she said. "There's something about picking out fabrics and finishes that feeds my soul."