A 'Vampire Diaries' Star Was Miley Cyrus' Backup Singer on a Hannah Montana World Tour
A star of 'The Vampire Diaries' was Miley Cyrus' backup singer on a Hannah Montana tour. They also appeared in the 'Hannah Montana' movie.
The Vampire Diaries made stars of all of its actors. Other than Nina Dobrev, who had already starred in Degrassi, The CW series was most of the cast's big breaks, including Candice King.
King played Caroline Forbes for the show's entire run, but before she was playing a vampire living in Mystic Falls, she was Miley Cyrus/Hannah Montana's backup singer.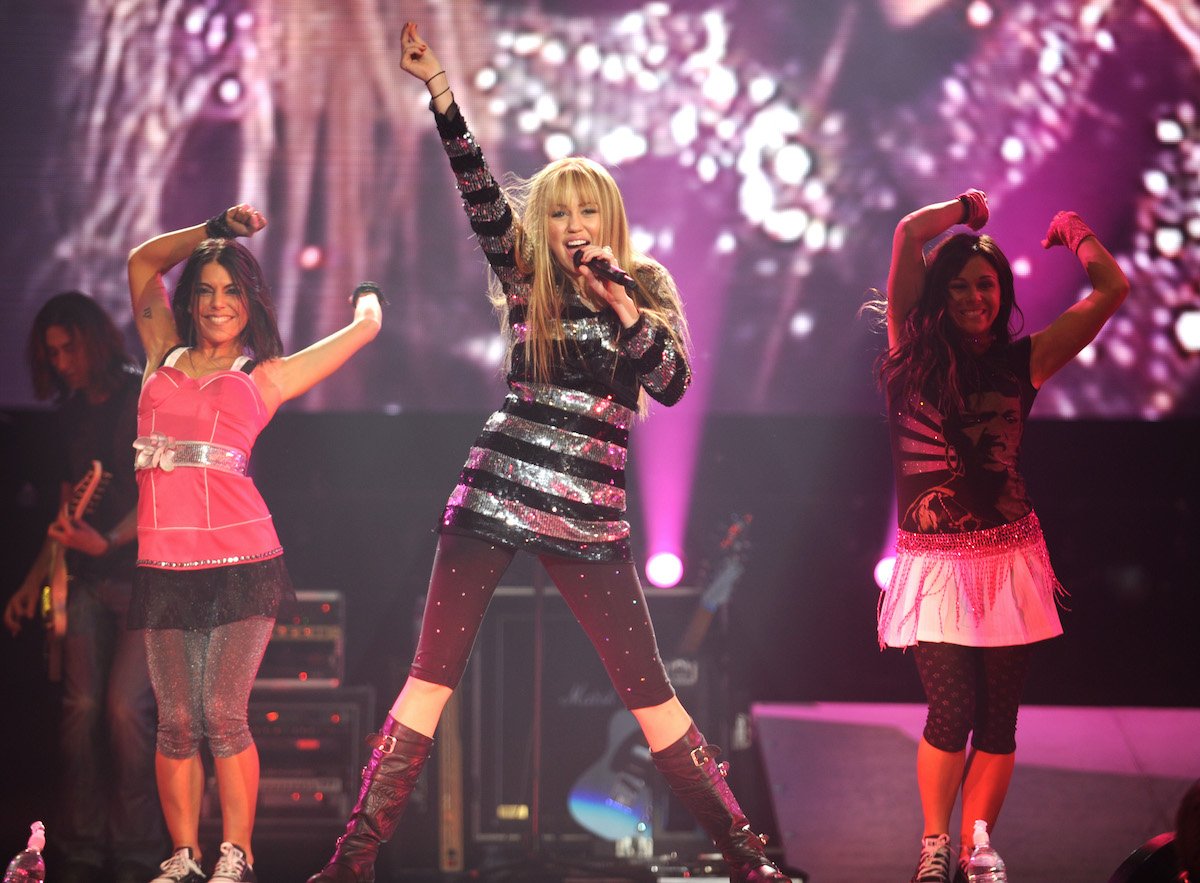 Candice King was Miley Cyrus' backup singer on the Hannah Montana 'Best of Both Worlds' tour
King has always been a singer outside of her acting work. She was 20 years old and living in California when she started to really focus on her artistic career, but then a writers strike began in Los Angeles, slowing down the entire industry.
Her representation booked her a spot on the Miley Cyrus/Hannah Montana Best of Both Worlds tour in 2007, but King had never heard of Hannah Montana at the time because she was 20 and didn't watch Disney Channel (fair).
"Until her tour came out," she told ClevverTV in 2011. "Then, obviously, it was the biggest selling tour in a decade." She continued:
"I was like, 'Sure? Why not!' Thinking it was just going to be a couple of gigs here and there. And I was like, 'Oh, this is a really big deal. This is huge.' As soon as I walked in, they're like, 'So, 'we're gonna have a pyro test.' And I'm like, 'Oh, this is like an actual tour!' It was six months of my life, including rehearsals, I will never forget."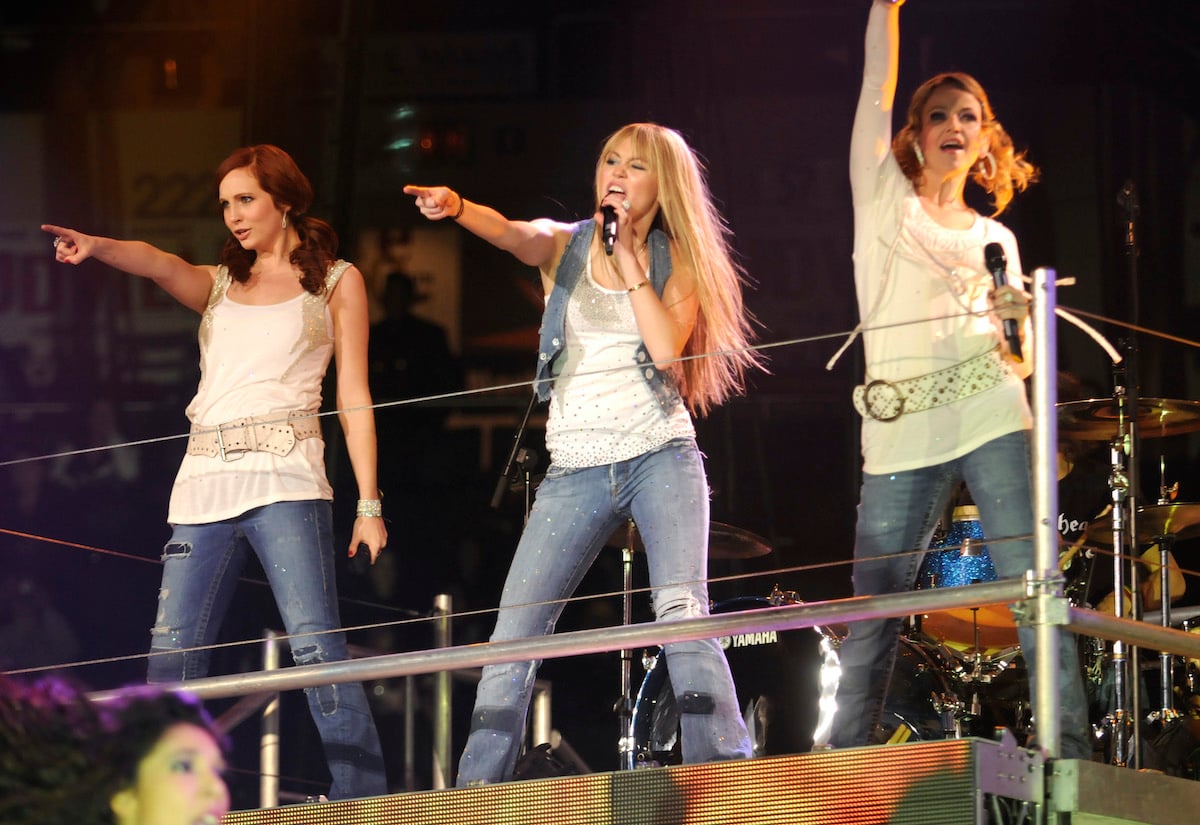 Was Candice King in 'Hannah Montana: The Movie?'
The Best of Both Worlds tour was the first Hannah Montana tour, and it at one point was a joint tour with The Jonas Brothers. The next tour was the Hannah Montana 2: Meet Miley Cyrus tour. And then, Hannah Montana: The Movie came out in 2009, and King was cast as one of the backup singers again.
You can see her performing behind Cyrus during "The Climb" at the end of the movie.
'The Vampire Diaries' stars Candice King and Kat Graham were both in 'Hannah Montana'
King isn't the only Vampire Diaries star connected to Hannah Montana. In fact, Kat Graham—who played Bonnie in The CW series—appeared in a 2008 episode of the Disney Channel sitcom.
The episode was titled "You Never Give Me My Money," and Graham (who was going by Katerina Graham at the time, according to IMDb) played Jackson Stewart's (played by Jason Earles) girlfriend.
Now, King runs a podcast and recently gave birth to a baby girl on Dec. 1, and Graham starred in Netflix's Operation Christmas Drop, which also came out in December. If only King and Graham knew their Hannah Montana days would one day bring them together!