'Abbott Elementary': Quinta Brunson Originally Wasn't Going to Play Janine Teagues
'Abbott Elementary' stars Quinta Brunson as Janine Teagues, but Brunson also created the show and she originally didn't plan on acting in the series.
ABC's latest hit is Abbott Elementary, which comes from the brilliant mind of Quinta Brunson. Brunson created the sitcom, and she also executive produces, writes, and stars in the series. However, before ABC picked up Abbott Elementary, Brunson didn't plan on playing its central star — Janine Teagues.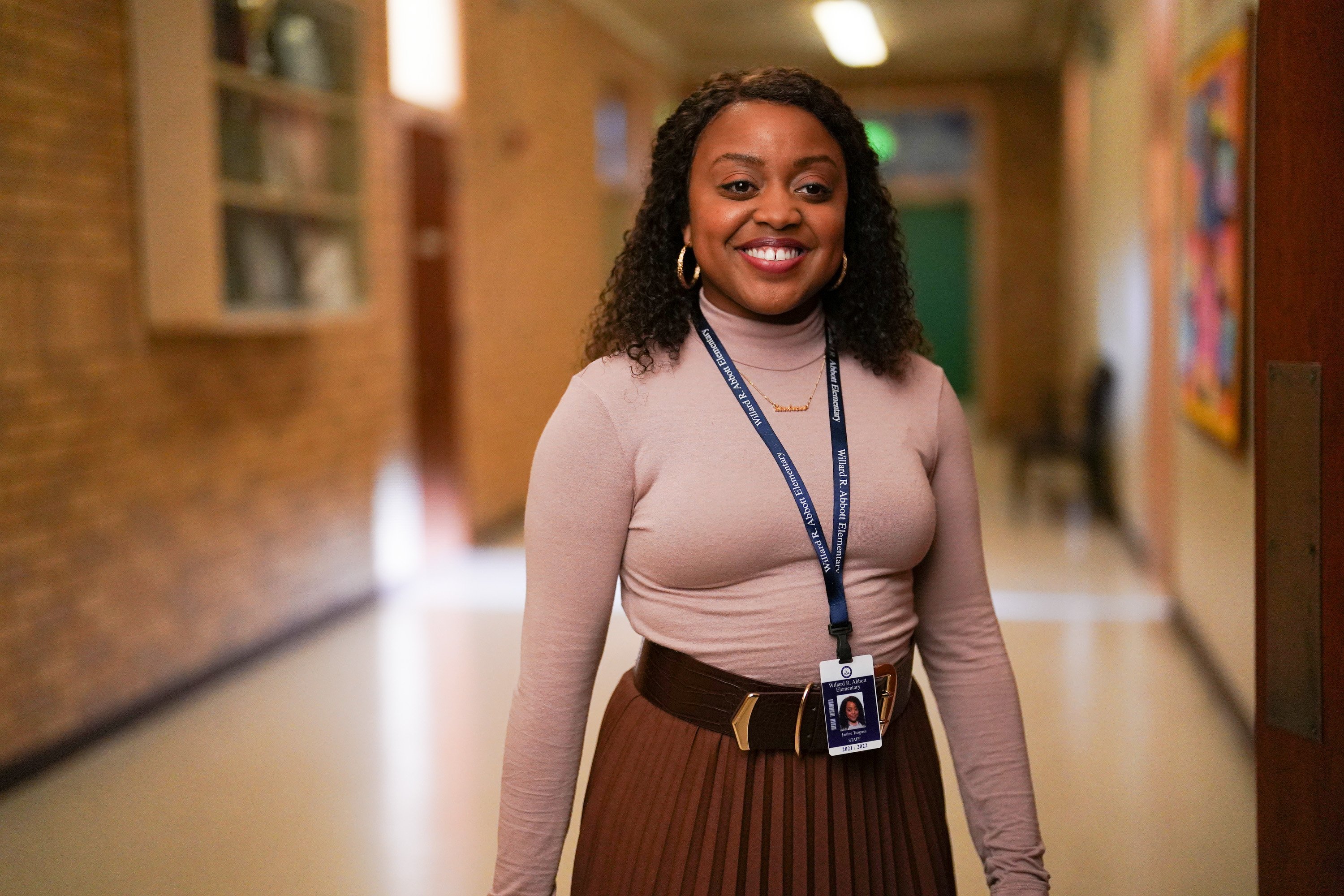 Quinta Brunson created and stars in 'Abbott Elementary'
Abbott Elementary premiered on Dec. 7, 2021, on ABC. And it was an immediate success. Ratings for the show have been good over its first nine episodes, and the fan response online has been massive. Many viewers particularly admire the sitcom's mockumentary style and relatable characters, including Janine Teagues.
Quinta Brunson, the creator of Abbott Elementary, stars as Janine, who is a second-grade teacher at a Philadelphia public school. Janine is in her second year of teaching, and she is very passionate and enthusiastic about her profession. She is determined to make a difference in her students' lives.
Janine is the main protagonist in Abbott Elementary, so Quinta Brunson has had a lot on her plate while making the show.
Quinta Brunson reveals the story behind her pitch for 'Abbott Elementary'
During an interview with Insider, Quinta Brunson opened up about developing Abbott Elementary. She expressed that she had pitched another show to Warner Bros. that never came to fruition, but executives assured her that they were eager to work with her. Brunson said, "To me, that was priceless."
And when the filmmaker returned to Warner Bros. with the idea for Abbott Elementary, it was received with open arms. But executives wanted to change one detail about Brunson's pitch.
"Abbott Elementary was pitched without me in it," Brunson revealed. "There was no me in the project. I just saw it as a pure show idea that I wanted to be made."
Janine wasn't the main protagonist in the original pitch — Barbara Howard, played by Sheryl Lee Ralph, was the "driving force." Brunson described Janine as a "side character" who deeply admired Barbara. As many fans know, Janine's respect for Barbara is still a big part of the show, but the former became the main character, thanks to notes from Warner Bros.
Brunson explained, "And then WB said, 'You're crazy if you think we are buying the show without you in it.' And I was like, 'Oh, OK. That's fair.' So, I had to put myself in it."
So Abbott Elementary fans have Warner Bros. to thank for Quinta Brunson as Janine Teagues.
The creator describes the inspiration behind the show
While speaking with Insider, Quinta Brunson revealed what initially inspired her to create Abbott Elementary. Her mother was a teacher at the school she went to when she was younger. So, Brunson would carpool to school with her mother and one of her co-workers. And listening to them talk in the car largely inspired the ABC sitcom.
"I saw people who bonded over the shared experience of trying to help children," Brunson said. "And I'm not sure that my mom and that teacher would've been friends otherwise, you know what I mean? But wanting to take care of kids and to teach bonds people in a very beautiful way."
Abbott Elementary returns with new episodes on March 22 at 9 p.m. ET on ABC.