Adam Driver Admits He Initially Refused to Audition For 'Girls' Because He 'Was an Elitist Prick'
Many stars led fascinating lives before they hit it big. That's certainly the case with Adam Driver. Thanks largely to his role as Kylo Ren in the Star Wars saga, the actor has become a household name. But he also served in the U.S. Marine Corps., and his personal philosophy nearly cost him what would become his breakout role on HBO's Girls.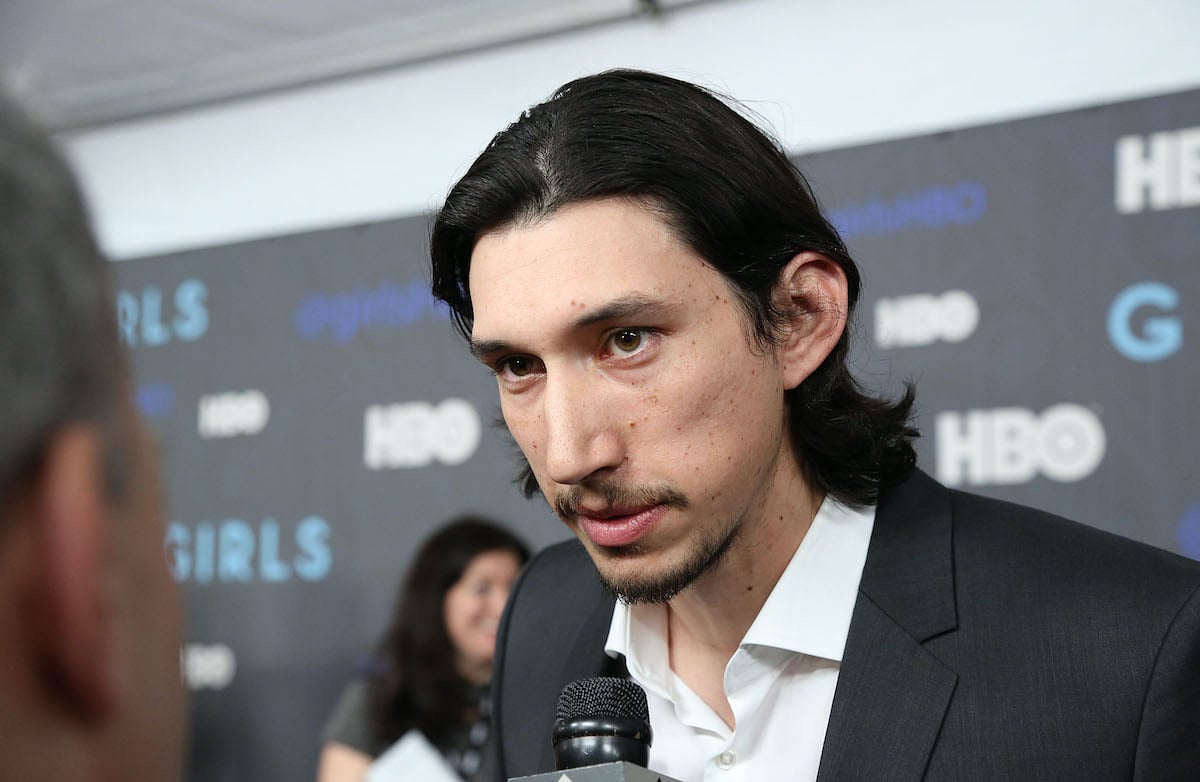 HBO's 'Girls' gave its cast members a notable career boost
In the early 2010s, Girls became a bit of a sensation. Created by and starring Lena Dunham, the show follows a group of friends trying to make it in New York City. Of course, countless shows from the past carry a similarly broad premise. But Dunham's vision, executive producer Judd Apatow, and a talented ensemble cast helped the show earn a six-season run on HBO.

Driver was chief among the show's breakout stars. On the show, he plays aspiring actor and part-time carpenter Adam Sackler. And Driver made such a huge impression that Dunham has said she's glad Driver landed Star Wars. Otherwise, his role as Adam Sackler would likely have followed him around his entire career. Instead, he's known for killing Han Solo (Harrison Ford).
When Adam Driver was young, he almost made a poor career move
Initially, Driver struggled to make it as an actor in Hollywood. And according to a 2019 interview with The New Yorker, his attitude probably played into that early difficulty. In fact, Driver avoided the opportunity to audition for Girls because of his negative attitude toward television.
In his own words, "I was an elitist prick," Driver said. Ultimately, the actor's agent convinced him to try out for the role of Adam Sackler on Girls. And the rest was history. Dunham's co-showrunner Jenni Konner even compares Driver's audition to the heights of Beatlemania, "where the women are screaming." Perhaps the actor's interpretation of the role explains why. 
"[Adam Sackler] was always someone I saw as a rhinoceros, who picked one thing and ran toward it," Driver told The New Yorker. "He can't see left or right at all, just sees what's immediately in front of him, and he chases it until he's exhausted."
Now Adam Driver is best known for 'Star Wars'
These days, Driver is recognized the world over as Kylo Ren. And while his association with Star Wars has led to some bizarre fan encounters, the franchise did a lot to prove Driver could be a mainstream leading man. That's something the actor never thought was even possible.
Although Driver appeared in a dozen films before Star Wars: The Force Awakens released, the saga opened the doors for many more opportunities. Since joining that franchise, Driver has worked with some of Hollywood's most beloved filmmakers, including Martin Scorsese, Steven Soderbergh, and Spike Lee.
For that last filmmaker, Driver even earned an Academy Award nomination for BlacKkKlansman. He's since landed a second one for Marriage Story. Most likely, Driver is done with Star Wars. But looking back, he's probably glad he went ahead with that Girls audition.