Adam Driver Once Said Fame 'Seems Counterintuitive' to His Job as an Actor
The Last Duel and House of Gucci star Adam Driver is a very private guy, which is ironic considering the massive amount of fame the actor has accumulated over the years. Find out why Driver thinks his fame is "counterintuitive" to his acting career. Plus, why the actor won't watch his performances in films aside from the Star Wars trilogy.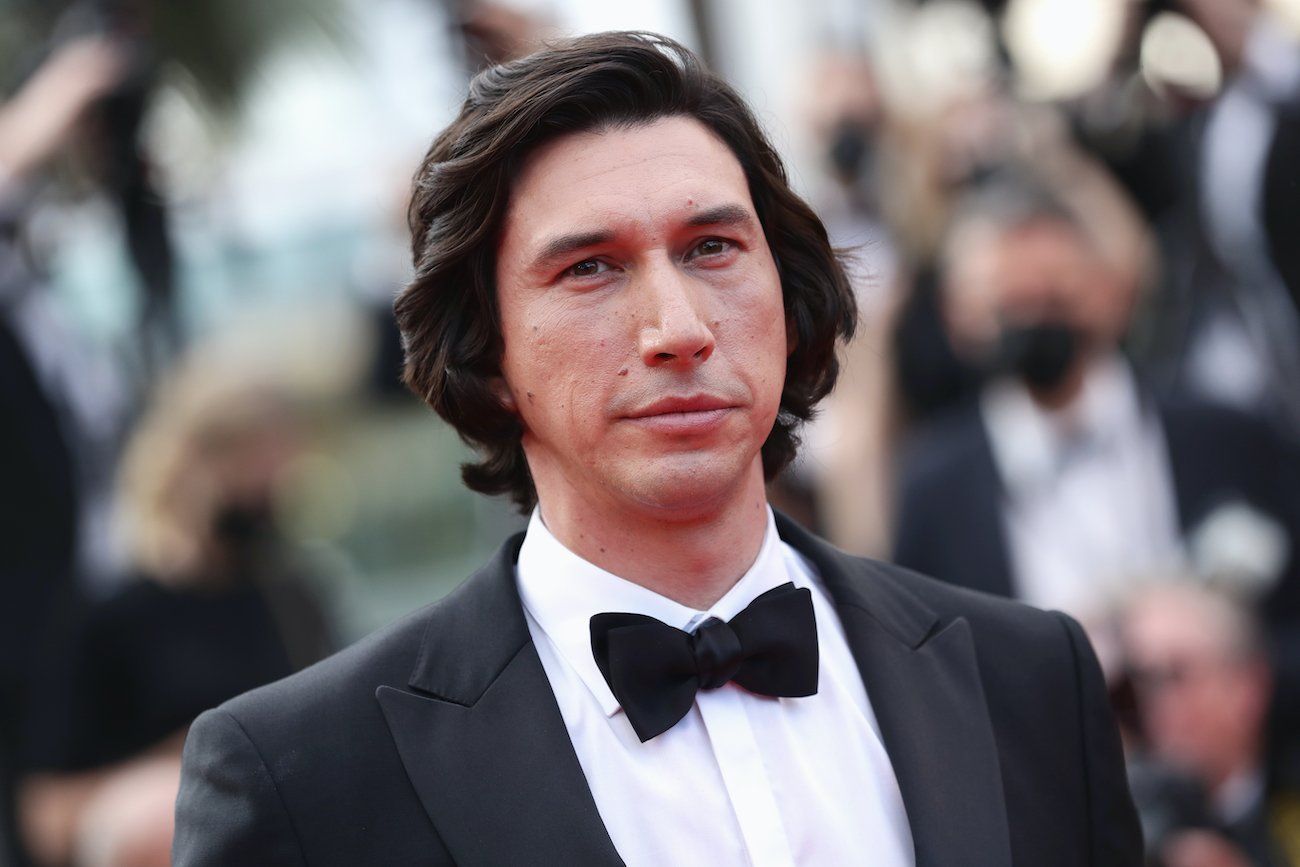 Fame was never important to Adam Driver
Driver is an actor who genuinely cares about the craft and only takes on projects that speak to him. The Juilliard graduate starred in several indie roles like Noah Baumbach's Frances Ha and Lena Dunham's HBO series Girls before becoming the celebrity fans know from blockbusters like Star Wars: The Force Awakens and House of Gucci. 
But the attention those roles garner for Driver was never important to him. "… That's not what I was after when I started to be an actor," he told The Guardian in 2017, continuing:
"I know people think that if you're an actor, it's your goal to be famous and wealthy. And there are great things about that part of it – it frees you up to do other things. But part of my job is being anonymous and I think being able to live, to observe more than to be observed, is important." 
"[Being famous] seems counterintuitive to my job," he continued. The former military man is hyper-aware of his fame and fortune, almost existentially so. "It's a weird dynamic when you walk into a room and there's an image people project on to you. What it means to lose anonymity is a bougie problem in and of itself."
Adam Driver doesn't watch his movies and hasn't seen 'House of Gucci' 
House of Gucci was released theatrically in November 2021. While Driver was in attendance at the premieres for House of Gucci, he didn't stick around to watch his performance.
"I haven't seen it," Driver said in an interview with The Project (via Twitter). "My wife [Joanne Tucker] watches it and that's it. Then she tells me how it goes, if I'm bad or if I'm good and then it's over." 
There's a lot of Oscar buzz surrounding Driver's roles in House of Gucci and The Last Duel, but Driver says he puts "no stock" in whether or not he'll win. "I'll ask my wife, she'll tell me know," he laughed. 
RELATED: Adam Driver Couldn't 'Keep It Together' While Filming This Scene in 'Girls'
Driver's avoidance of watching himself in movies and TV shows isn't new. He's been doing it most of his career. 
'Star Wars' are the only movies the actor will watch  
Driver is notorious for not watching the movies he stars in. This practice started in 2015 after seeing an episode of Girls.
"I saw the pilot of Girls with Lena on her laptop," he told Esquire in 2015. "I was like, 'This is f*cking terrible.' Not the show. But the experience [of watching my acting]." 
"That's when I was like, 'I can't watch myself in things,'" he admitted to The New Yorker in 2019. "I certainly can't watch this if we're going to continue doing it." Now, Driver refuses to watch the movies he's in, except for the Star Wars films.
"There's so much of the story you're missing [when you film a movie like Star Wars]," Driver explained to Jenelle Riley in an interview for SAG-AFTRA Foundation Conversations. Driver has considered watching his work to "learn from [his] mistakes," but he usually back peddles on the idea for one reason: "The things I respond to in art are un-perfect and unpolished."
RELATED: Adam Driver's 'Good Soup' Meme Is From 1 Heartbreaking Scene in HBO 'Girls'