Aidan Gallagher on Channeling a 58-Year-Old Man in 'The Umbrella Academy'
Aidan Gallagher – gaining widespread acclaim for his portrayal of Number Five in Netflix's The Umbrella Academy – is a 15-year-old actor and UN Ambassador with a firm grasp on the adult male mind.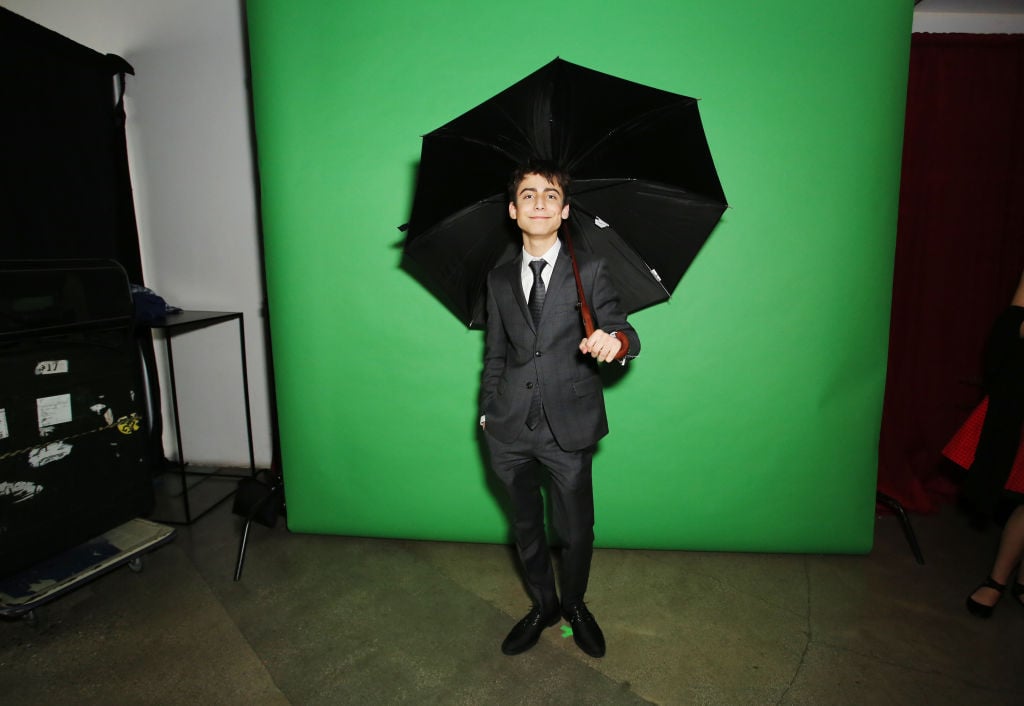 Playing Number Five with an inspiring degree of conviction has led many fans and castmembers alike to claim that the young actor was "built for this role." So, how exactly did Aidan Gallagher prepare for the role, and what was his method for getting into character?
Aidan Gallagher, at NYC's Comic-Con, stated the following regarding his character:

"The writing's very good so that always helps. If they don't have good writing, actors can't really be good actors. But, I don't know, I thought it was a physical thing because the comics are very inspirational. You see his piercing eyes and the way he holds himself. But, as I had more time with the character, and we started shooting, I found myself sort of drawing upon this mentality, because Five is still a person. He has his own way of thinking and behavioral tendencies, so I tried to convey that maturity through a 58-year-old's mindset if that makes any sense."

Whether Aidan Gallagher's explanation helps you understand his underlying technique or leaves you wanting more is debatable. However, what matters is that it works, and it works well. Gallagher, playing the time traveling and space jumping cynic feverishly attempting to prevent an imminent apocalypse, is a joy to watch. He's convincing, funny, "calculated," and infused with strands of chaos.

While Aidan Gallagher's role in The Umbrella Academy put the actor on the map, he accomplished a great deal prior to working for Netflix.

Aidan Gallagher: UN Ambassador

Working as a UN Environmental Goodwill Ambassador for the Northeast, Aidan Gallagher focuses on youth outreach. Appointed at only 14 years old, Gallagher is the youngest Goodwill Ambassador ever to be designated in the system, according to UNEnvironment.Org.

Designated as a UN Ambassador at the Ocean Heroes Bootcamp youth summit in New Orleans in June 2018, Gallagher has been working as an environmental activist since his day's on Nickelodeon. UN Environmental Executive Director Erik Solheim spoke on behalf of Gallagher's dedication, stating:

"Aidan has been an important voice for change and what it means to be environmentally conscious and active. By inspiring others, he's a great example of what can be achieved when young people are engaged, and how young people need to make their voices heard."



UNEnvironment.org
Gallagher believes that if the next generation's leaders work together today, they can "effect the positive environmental change that Planet Earth needs so desperately," according to UNEnvironment.Org.

Aidan Gallagher: The Nickelodeon years

Prior to starring on The Umbrella Academy, Aidan Gallagher was a regular on the Nickelodeon series Nicky, Ricky, Dicky, and Dawn. Playing Nicky Harper, Aidan Gallagher starred on the show from 2014 to 2018.

The show follows the relationship between Dawn and her three brothers. While Dawn has nothing in common with her siblings, other than a birthday, the four always overcome their differences to confront the day-to-day problems that arise. Gallagher, as Nicky, plays the sibling that has an answer for everything. Put that way, his character may not be much different from Number Five.

The show is light and funny; unlike The Umbrella Academy, this one is perfect for the kids.