How Much Is Alan Menken Worth and How Much Does He Make per Movie?
Alan Menken is a Disney legend. Whether you know his name or not, you've heard his music. He and his late writing partner Howard Ashman are responsible for launching the Disney animated movie renaissance of the 1990s. With his long career, how much is Menken worth? And how much does Disney pay him per movie? We break it down here.
Alan Menken: you know him, you love his music. The composer is responsible for some of Disney's most memorable songs from the 1990s animated classics. Having created the soundtrack for so many of our childhoods must have helped Menken amass an impressive fortune. So, what is his net worth? And how much does he get paid per movie nowadays?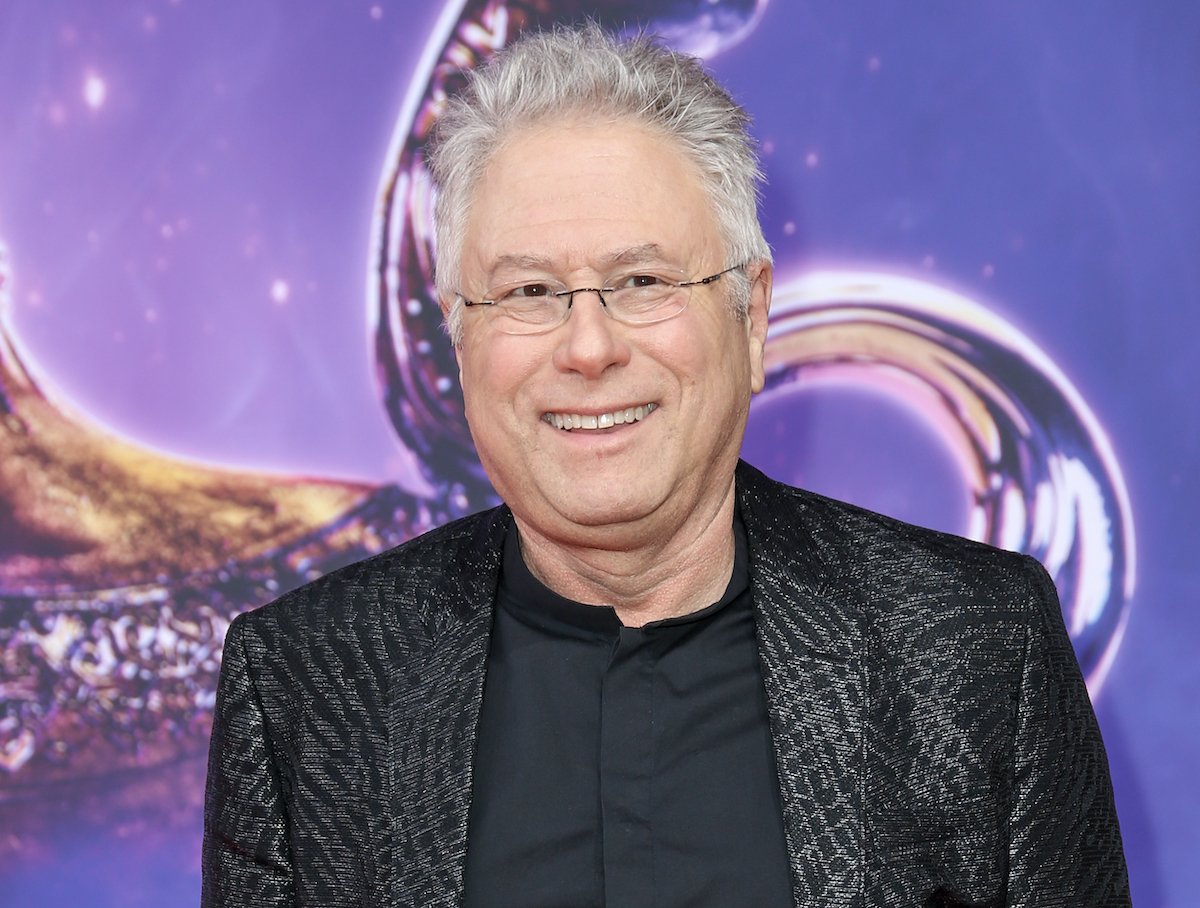 How did Alan Menken start working for Disney?
Even if you've never heard his name, you've heard Menken's music. Menken and Howard Ashman, his late writing partner, made musicals in New York together before being hired by Disney. Their first collaboration was the God Bless You, Mr. Rosewater musical, but their claim to fame as a music and lyrics duo was Little Shop of Horrors.
It was the cult classic off-Broadway show that got Disney's attention. In the Howard documentary on Disney+, Ashman said Disney had him come out to California to see what they were working on after the success of Little Shop. It was a little movie called The Little Mermaid. You might have heard of it. Ashman brought Menken onto to the film so they could collaborate on "the last great place to do musicals"—animation.
What Disney songs did Alan Menken write?
Menken didn't just compose songs for Disney animated movies. He also scored them. Menken scored The Little Mermaid, Beauty and the Beast, Aladdin, Pocahontas, The Hunchback of Notre Dame, Hercules, Tangled, the 2017 Beauty and the Beast, the 2019 Aladdin, and more.
Menken and Ashman collaborated to create all of the songs for The Little Mermaid, Aladdin, and Beauty and the Beast. Aladdin was Ashman's last film before he died of AIDS on March 14, 1991. Menken worked with Stephen Schwartz (The Prince of Egypt, Wicked) to create the songs in Pocahontas, The Hunchback of Notre Dame, and Enchanted (they're reuniting for the sequel, Disenchanted, as well), Dave Zippel for Hercules, and Glenn Slater for Tangled.
He created the new songs for the Beauty and the Beast and Aladdin live-action films and is working with Hamilton's Lin-Manuel Miranda on the new music for The Little Mermaid live-action movie.
Outside of the animated classics, Menken wrote the music for Disney's Newsies, both the Christian Bale movie and the Broadway show. But he's not a Disney-exclusive employee, so you've heard his work elsewhere as well.
Alan Menken net worth and pay per movie
Suffice it to say Menken is a Disney legend—literally. The company awarded Menken with a Disney Legends Award in 2001. And he's one of the short list of people who have EGOTed—won an Emmy, an Oscar, a Grammy, and a Tony. He as one Emmy, eight Oscars, 11 Grammys, and one Tony. He also has seven Golden Globes and was inducted into the Songwriters Hall of Fame in 2008.
If you're wondering how much Menken makes in royalties every year because of his massive catalogue of work, the answer is a lot. According to Celebrity Net Worth, Menken is worth $100 million and brings in $5 to $10 million in ASCAP royalties yearly. Being the legend he is also means a hefty paycheck when he signs onto a film. He reportedly makes $2 to $4 million per movie.
It takes a lot more than money to get Menken to sign onto a film. He told NPR he asks "a million questions" about a film before getting near his piano.
"Where does it start and where does it end, and what's the title and what song might it remind us of?" he said. "A million questions and only then will I sit and … start to play the piano."
When it comes to his musical style, he has one big requirement for all of his artwork: they need "to be hummable."
"Songs should have an infectious melody and rhythm," he shared. Adding they "should elicit an emotion, of happiness, or of celebration, or of sadness, or of sorrow, or of love, or of laughter — whatever."
It's safe to say he's gotten that down to a science.