Alan Rickman Told No One About His Fatal Cancer While Filming 'Alice Through the Looking Glass'
Find out why actor Alan Rickman didn't tell anyone about his cancer while filming 'Alice Through the Looking Glass.'
For many moviegoers, Alan Rickman was one of the most iconic actors to grace the silver screen. With a unique voice and striking presence, Rickman appeared in a wide variety of films during his career, earning critical acclaim at every turn.
In 2016, fans were shocked by the sudden news of Alan Rickman's death. In the months that followed, the public learned even more about the heroic way the actor lived his final days and the warm words his friends and colleagues had for him.
What is Alan Rickman best known for?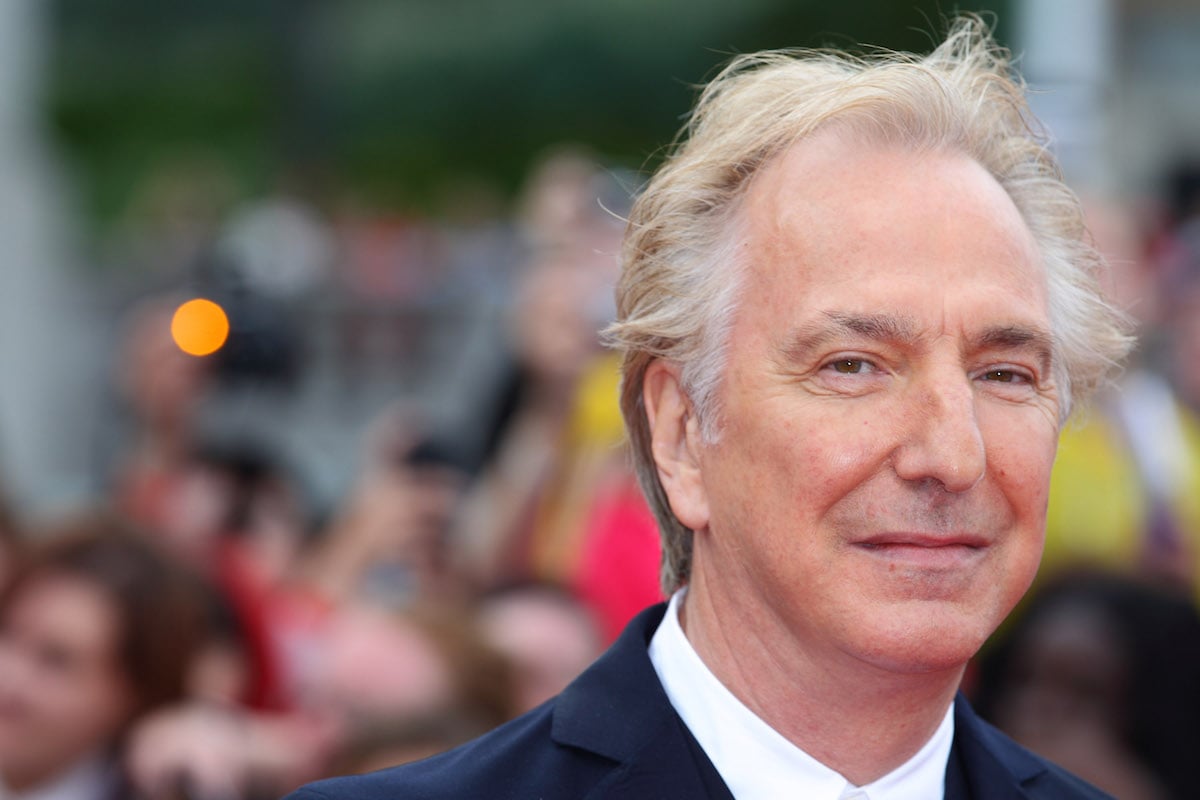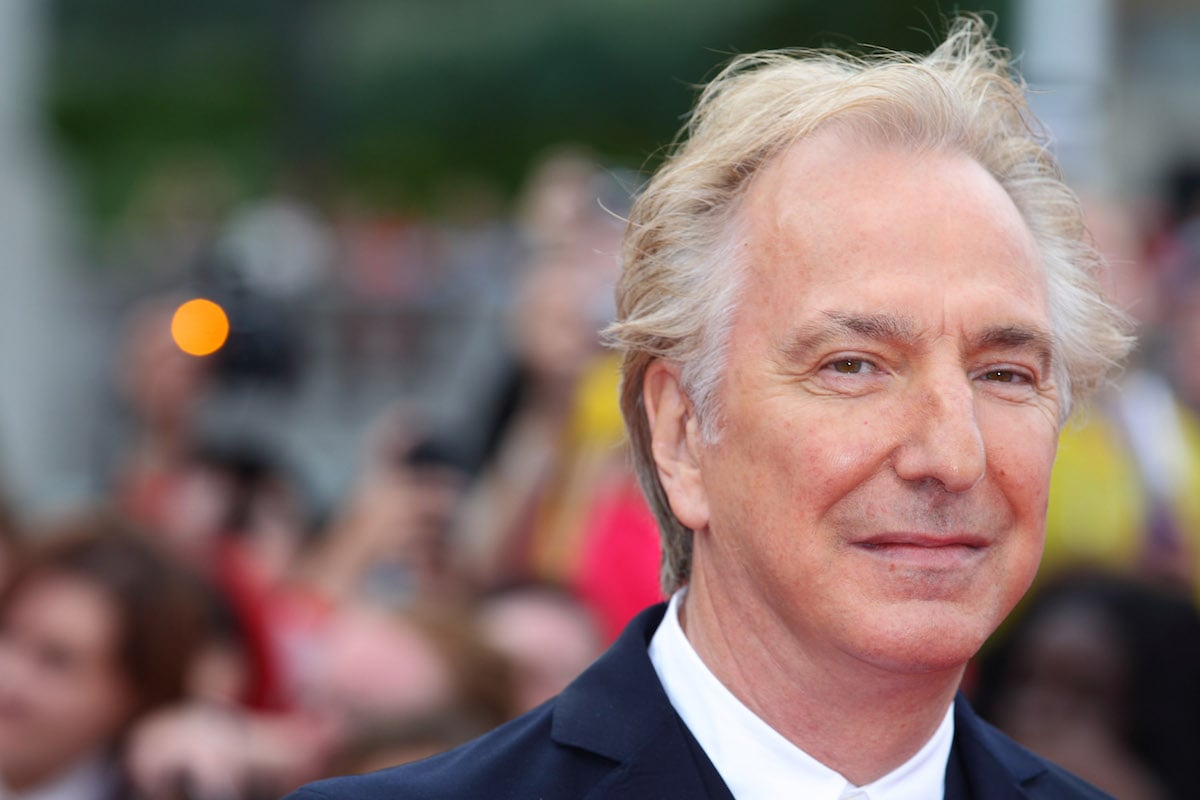 Alan Rickman was born in 1946 and raised in a working-class family. He had an affinity for acting, and when he was a young man, he attended the Royal Academy of Dramatic Arts in London. Rickman spent several years acting in stage productions and even appeared on Broadway in the mid-'80s.
In 1988, he made his film debut as the villainous Hans Gruber in the hit movie Die Hard. Rickman became a fan favorite after the film's release, and he followed up his work in the Bruce Willis action vehicle with roles in movies such as Robin Hood: Prince of Thieves; Truly, Madly, Deeply; and Galaxy Quest.
Without a doubt, one of Rickman's best-loved characters is Severus Snape, from the Harry Potter films. As Snape, Rickman perfectly embodied a seemingly villainous man with a tender side.
He also received acclaim for his work in Sweeney Todd: The Demon Barber of Fleet Street and lent his voice to Alice in Wonderland and the sequel, Alice: Through the Looking Glass. Ultimately, Through the Looking Glass proved to be the final film before Alan Rickman's death.
Alan Rickman's death shocked the world because he kept his cancer diagnosis a secret
In January 2016, the world reeled at the news of Alan Rickman's death from pancreatic cancer. He was 69. While fans struggled to make sense of it, the days that followed his death provided some insight into his life and last days.
According to Looper, Rickman chose to keep his cancer diagnosis a secret, sharing the news with only his closest friends and family and going about his work as usual. He learned he had cancer following a stroke in 2015 — four years after the final Harry Potter installment came out, answering many fans' question, did Alan Rickman have cancer during Harry Potter?
Fans also discovered that although Through the Looking Glass was Rickman's last role, he had planned to star in The Limehouse Golem, a project he had to back out of owing to his devastating illness, Bustle reports.
Bill Nighy later replaced Rickman and had only touching words about the actor after his death. "At the time, we didn't really know how ill he was. Obviously, it was a great loss to everybody," The Guardian reported. Ultimately, the film was dedicated to Rickman's memory. 
What did Alan Rickman's friends say about him after his death?
Those who worked with Rickman had only glowing things to say about him. "He was a magnificent actor & a wonderful man," J.K. Rowling, the creative force behind Harry Potter, tweeted after Rickman's death, noting she was shocked by the news.
Daniel Radcliffe, the actor who played Harry Potter, wrote a touching tribute for Rickman. "He was so encouraging of me both on set and in the years post-Potter. Working with him at such a formative age was incredibly important and I will carry the lessons he taught me for the rest of my life and career," LADbible reported.
Emma Watson, who played Hermione Granger in the Harry Potter films, also expressed her sadness at Rickman's death: "I feel so lucky to have worked and spent time with such a special man and actor. I'll really miss our conversations."
Countless other fans and colleagues opened up about Rickman's gentle and giving nature, allowing followers a unique look at a private, talented man who was gone too soon.