Alex Trebek: 7 of the Most Revealing Details From His Just-Released Memoir
Alex Trebek's memoir,  The Answer Is . . .: Reflections on My Life, just published. The host of Jeopardy!, who turns 80 on July 22, had been hounded for years to write his autobiography or a memoir but hadn't really felt the time was right.
Finally, during quarantining in our current pandemic, the Canadian native sat down to write about his life.
Just as we expected, Alex Trebek has had an amazing and interesting life. Here are some highlights from his memoir.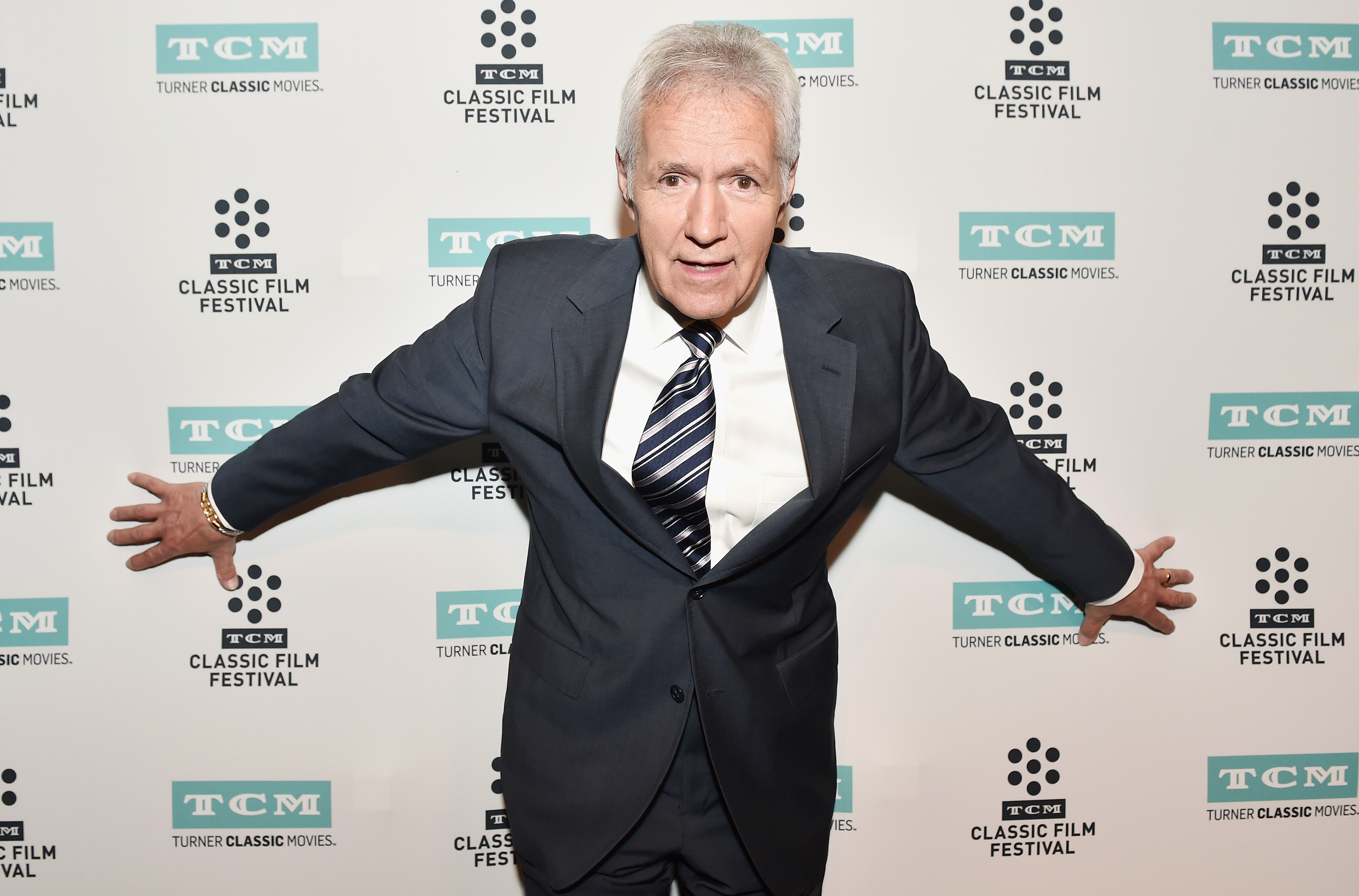 Alex Trebek had a half-brother he never knew about until he became host of 'Jeopardy!'
Trebek grew up in Sudbury, Canada, and at one point, his parents separated. Years later, he discovered his mother had had a child.
"When [my parents] broke up, [my mother] took up with a gentleman in Sudbury, and he got her pregnant," Trebek wrote. "He didn't want to marry her, so she left town and had the baby – a boy – and gave him up for adoption. I didn't know anything about it. . . until shortly after I started hosting Jeopardy!"
Trebek (accidentally) got stoned on hash brownies
While the father of three describes himself as someone who isn't big on drinking or recreational drugs, he humorously detailed having some delicious brownies at a party – and waking up in a haze a few days later.
"I did have one unintentional experience with drugs. . . ," he wrote. "I was invited to a dinner party in Malibu. There were chocolate brownies on a plate in the living room. Well, I love chocolate. . . I had four or five of them [and] did not realize they were hash brownies. . . I spent the weekend laid out in their guest bedroom and didn't leave their home until Monday morning."
His divorce from his first wife was incredibly cordial
While there certainly are "friendly divorces," Trebek enjoyed an unusually congenial divorce with his first wife, Elaine Kares. In fact, after the divorce, his mother, who had been living with him, moved in with Kares, to help her raise her daughter from a previous marriage.
"We divorced in 1981. It was amicable," Trebek recalled. "We didn't use attorneys. . . We sold the house, and Elaine got the cash. I got a mortgage. She went out and bought another house. My mother went to live with her and continued to raise Nicky. I had no cash, so I borrowed a little money from Elaine and bought a house … directly across the street from her. I know it sounds unconventional, but it suited all of us."
Alex Trebek's final thoughts
On being replaced as host of Jeopardy!:
"You could replace me as the host of the show with anybody and it would likely be just as popular. Hell, after thirty-six years with me, it might even be more popular."
On Ken Jennings:
"When I think of Ken, I think of a quality human being. . . He's somebody I genuinely liked as a contestant on the program."
On Ken Jennings' loss on the show
"I remember thinking, 'Ken's gone. My buddy. My pal.' This was getting to be The Ken and Alex Show."
On facing cancer head-on:
"This morning I sat down with [his family] and told them I had made my decision. I'm going to stick with this current protocol, then that's it. If it doesn't work, I'll probably stop treatment. It wasn't an easy conversation, and it isn't any easier writing these words. . . I'm not afraid of dying."