Alex Trebek Said 'Jeopardy!' and 'Wheel of Fortune' Creator Merv Griffin Cared More About 'Wheel': 'He Had No Interest in 'Jeopardy!'
Find out why Alex Trebek feels that 'Jeopardy!' creator Merv Griffin preferred his other show creation, 'Wheel of Fortune,' more than the quiz show.
Two of the longest-running game shows of all time, Jeopardy! and Wheel of Fortune, were created by the same man, Merv Griffin.
In his recent memoir, The Answer Is…, Jeopardy! host Alex Trebek opened up about his assertion that Griffin never really cared for the show he helms as much as he did for Wheel of Fortune.
Here's what Trebek had to say.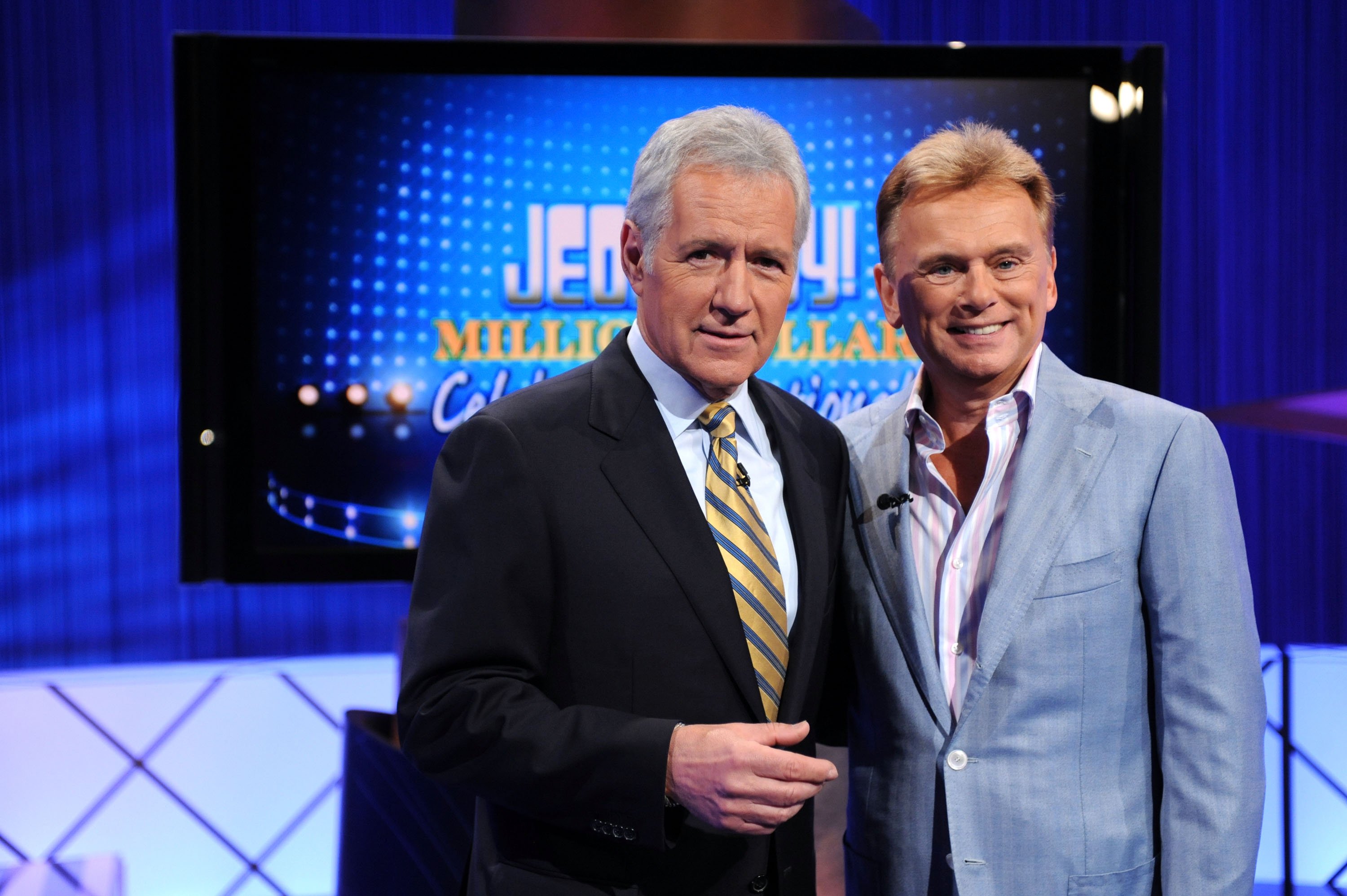 Merv Griffin created 'Jeopardy!' and 'Wheel of Fortune'
Merv Griffin, who in addition to becoming a media mogul also hosted his own iconic television talk show, is the man who brought two of the most lasting game shows to the medium.
Griffin created and produced Jeopardy!, as well as the less cerebral Wheel of Fortune.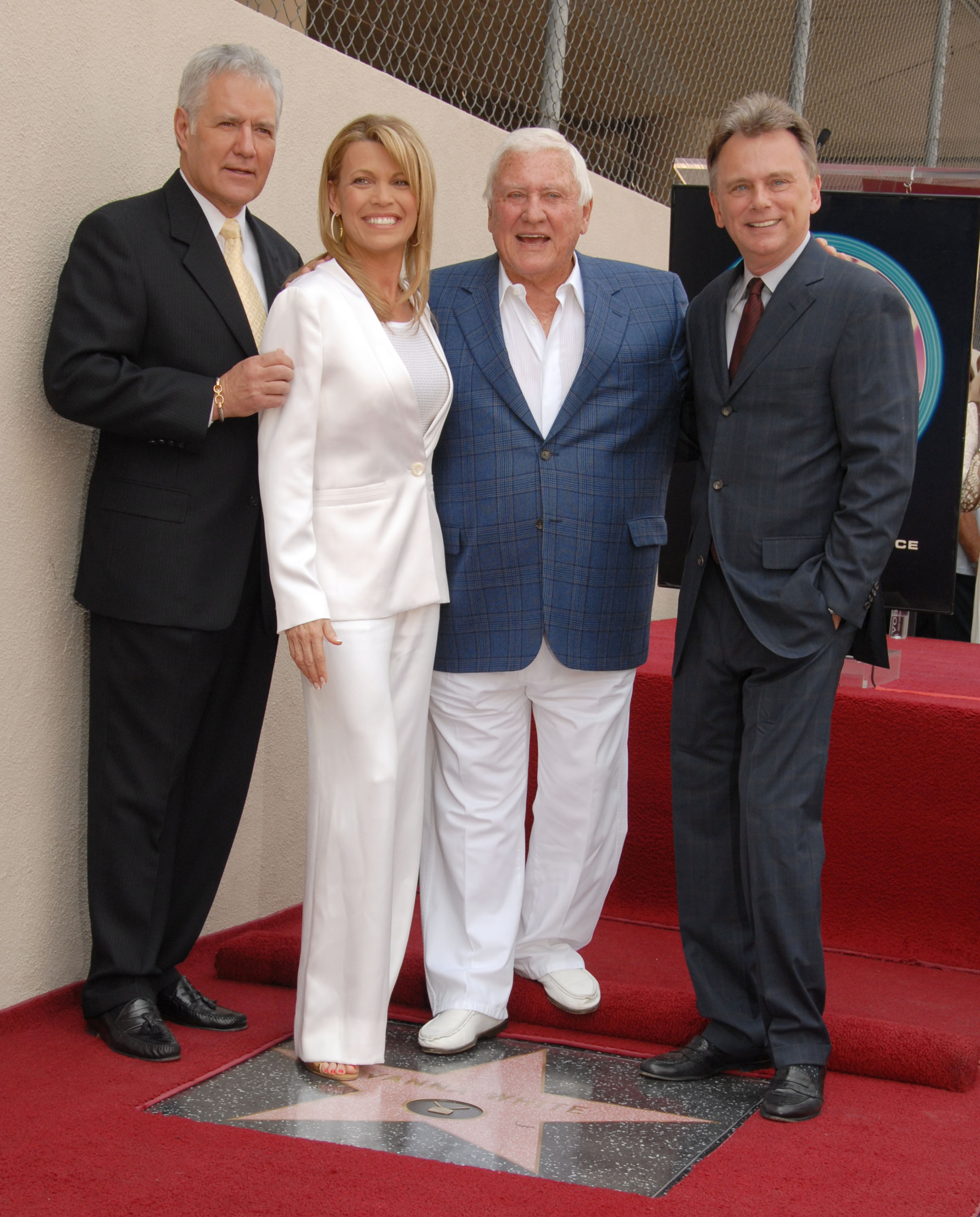 And Griffin, who died in 2007, didn't stop at game shows. He also wrote music, specifically the Jeopardy! theme song heard during the Final Jeopardy! round.
"That little 30 seconds has made me a fortune, millions," he told The New York Times in 2005. "You don't want to know. Probably close to $70-80 million."
Griffin sold Jeopardy! and Wheel of Fortune in 1986 to Coca-Cola for $250 million, but his estate continues to reap the royalties from the catchy tune.
Alex Trebek said 'Wheel of Fortune' was more Merv Griffin's baby
In his 2020 memoir, The Answer Is…, Alex Trebek discussed Wheel of Fortune, his own answer-and-question show, Merv Griffin's engaging personality – and his seeming favoritism towards Wheel.
"Merv was actually a very warm man," he wrote. "He had the unique ability to draw you in and make you feel like whatever you were saying was the only thing that mattered to him in that moment.
"The few times I spent with Merv were very special, but we didn't have much of a relationship. He left Jeopardy! alone completely. He involved himself the first year or two in the design and colors of the set. And he did guest star with me on an episode of The Golden Girls that was shot on our set. But that was it."
Trebek is aware that his show's creator didn't dislike Jeopardy! He seemed to simply have more of an affinity for Wheel of Fortune.
"His show, his baby, was Wheel of Fortune. He took a great deal of pleasure in coming up with the word puzzles for Wheel. But he had no interest whatsoever in Jeopardy!"
Does Alex Trebek get sick of hearing the 'Jeopardy!' theme song?
Jeopardy!'s theme song is instantly recognizable and often-heard everywhere, really. Not just during Final Jeopardy.
So is Alex Trebek tiring of the tune?
"People ask me, 'Do you ever get tired of hearing it?' No, it's just part of the show. I'm used to it. Granted, I don't go around humming it. But I enjoy it when it's played at a baseball game or when the referees at an NFL game are going to the video replay. It's part of Americana."