Alex Trebek Wants 'Jeopardy!' Back on the Air 'As Soon As We Are Able to Do So'
Jeopardy! host Alex Trebek is apparently itching to get back on the air. The show, as practically all of entertainment during the ongoing pandemic, has been on hiatus until it's safe for contestants, crew, and the host to return to the quiz show set.
And Trebek is eager to be one of the first programs back in motion with new episodes.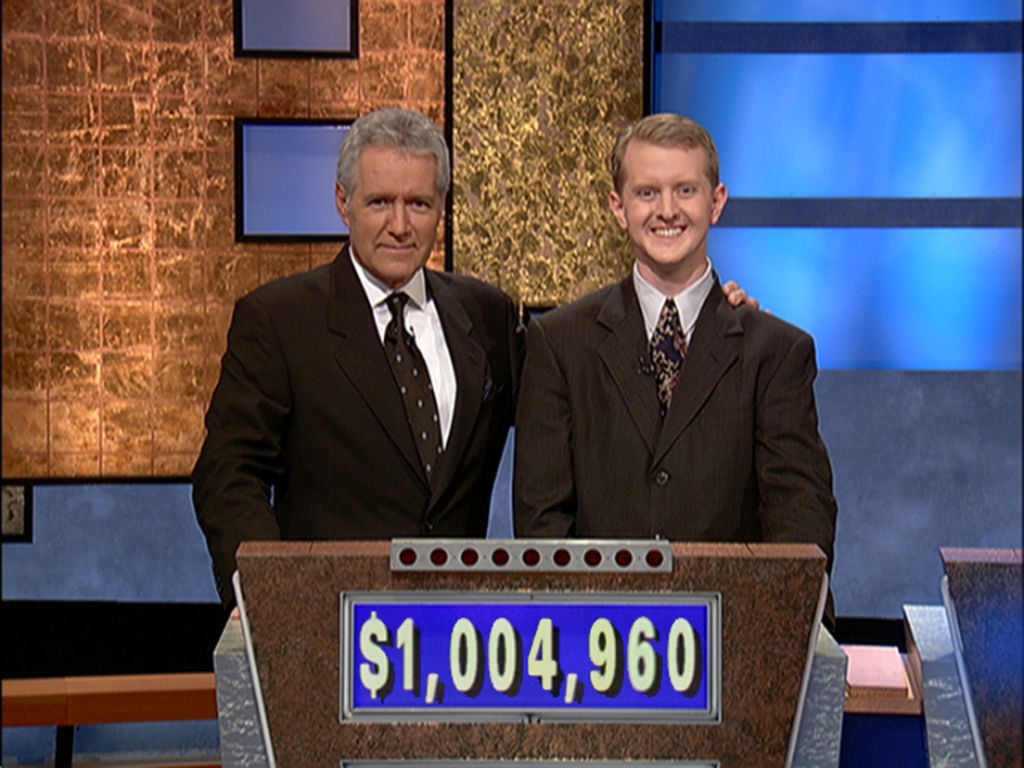 RELATED: 'Jeopardy!' Fans Furiously Call For Tabloids to Leave Alex Trebek Alone
'Jeopardy!' has run out of new episodes
Jeopardy! just finished airing what was left of their new episodes. The program's final original episode aired on June 12, 2020. After that, the show's older episodes (that is, repeats) air on Monday, June 15 until it's decided that it's safe to return to the set to film new games.
RELATED: 'Jeopardy!': Are Alex Trebek and Ken Jennings Friends?
Between protecting the health of the crew, and particularly that of Alex Trebek, who has been battling pancreatic cancer, it's of the utmost importance to take the threat of coronavirus (COVID-19) seriously and be safe.
Audience members for the show tend to come in from out of the Los Angeles area, at times as part of a vacation. Unfortunately, travel and people brought together from various locations is how this disease has spread, and so, Jeopardy! will have to wait for the all-clear.
Trebek has passed the one-year mark since his cancer diagnosis
In March 2019, Trebek broke the difficult-to-hear news to fans of his late-stage pancreatic cancer diagnosis. It was devastating to fans, and certainly the host and his family, considering that it is a form of cancer few bounce back from.
One year later, the 79-year-old issued an update, revealing that his doctor congratulated him on reaching the one-year survival mark.
RELATED: 'Jeopardy!': What Host Alex Trebek Doesn't Want Said At His Funeral
"The one year survival rate for stage 4 pancreatic cancer patients is 18%," Trebek said in a Mar. 2020 announcement from the Jeopardy!  stage.

"I'm very happy to report I have just reached that marker. You know, my oncologist tried to cheer me up the other day. He said, 'You know, Alex, even though the two year survival rate is only seven percent,' he was certain that one year from now the two of us would be sitting in his office celebrating my second anniversary of survival."
Alex Trebek wants 'Jeopardy!' back on the air, and soon
Sources from the show are reporting that Trebek is very eager to resume filming on the show and, in fact, wants to be one of the first shows to get rolling as soon as coronavirus restrictions are lifted.
A representative for Jeopardy! told TVLine in June 2020 that "Alex is looking forward to resuming production as soon as we are able to do so. He's told us he wants to be one of the first shows back in production."
Hopefully, the classic "answer-and-question" show will be back on the air sooner rather than later.
RELATED: 'Jeopardy!': Did Alex Trebek Drop a Big Hint As To His Successor on Last Night's Show?