Alex Trebek's Widow Jean Marks World Pancreatic Cancer Day In Her Late Husband's Memory
Yesterday on November 19 marked the sixth annual observation of World Pancreatic Cancer Day. The day is designed to bring attention to the devastating disease that rarely shows symptoms until it's far too advanced.
Many fans of Jeopardy! yesterday saw host Alex Trebek, who died on Nov. 8 from the disease, on the quiz show in a pretaped episode. To mark the day, Trebek was dressed in purple tie.
His widow Jean posted on social media in memory of her husband and to as well shine a light on the day to, as her husband stated, save others from "this terrible, terrible disease."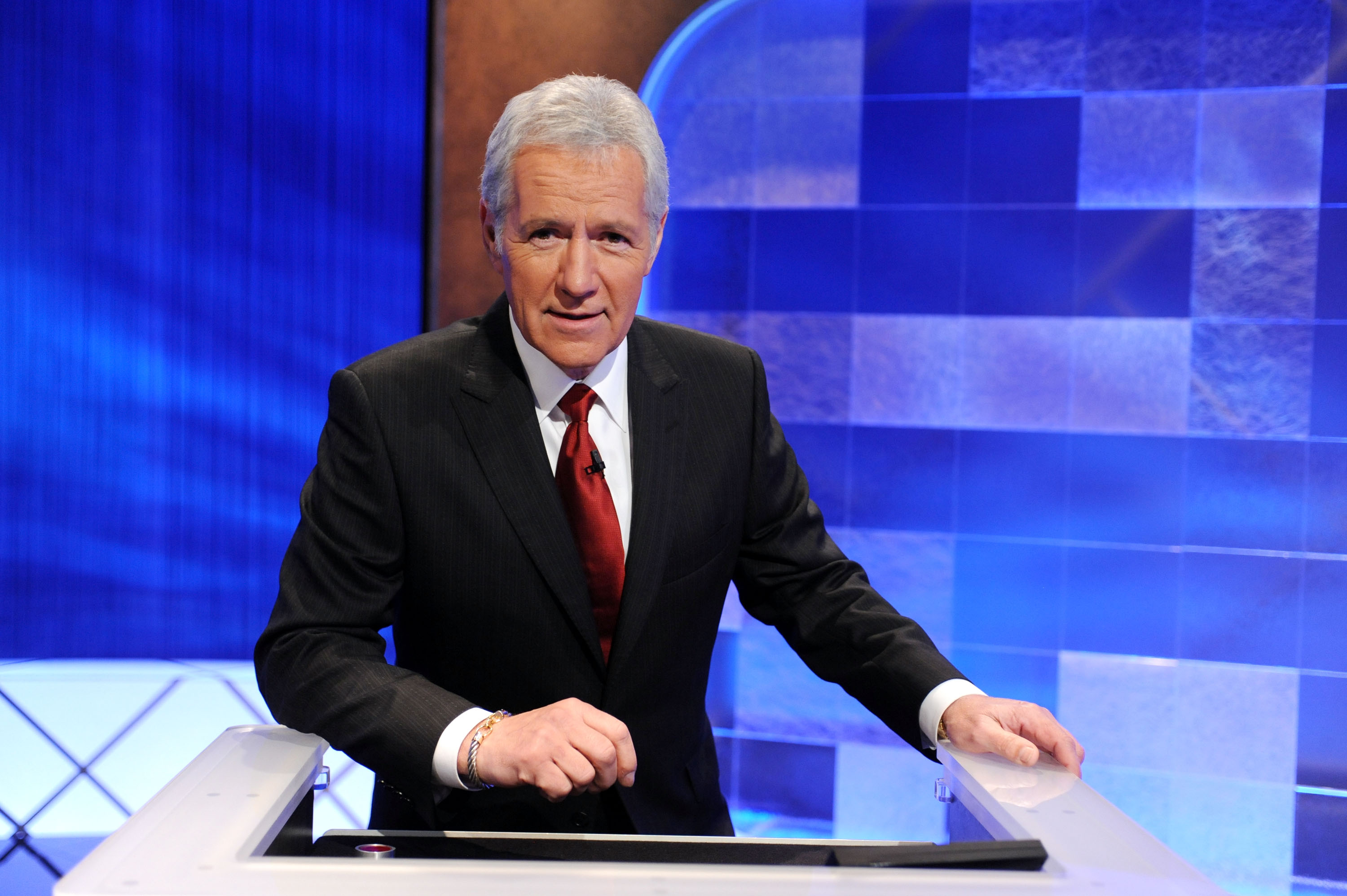 Alex Trebek died on Nov. 8
The beloved host of the long-running game show died Nov. 8 after nearly two years with Stage IV pancreatic cancer. He had announced his diagnosis in early 2019 and since that time inspired millions, choosing to face it with courage and optimism.
Trebek prefaced the prerecorded game that aired on World Pancreatic Cancer Day with a statement after contestants had been introduced.
He said, "A word about today — today is World Pancreatic Cancer Day. If you or anyone you know has developed some of the symptoms that I have talked about in the past, then by all means, get to a doctor, get yourself tested."
Before introducing the categories, he added, "I want you to be safe. This is a terrible, terrible disease."
Trebek's wife Jean noticed he wasn't well
Jean, during a 2018 vacation with Alex in Israel, realized he wasn't entirely himself, as she wrote in Guideposts in July.
"We'd gone to Israel to visit the sites of the Holy Land in December 2018, taking our son and daughter, Matthew and Emily, then 27 and 24," she wrote. "We'd finished dinner one night, and I looked across the table at Alex. His coloring seemed off. 'You feeling okay?' I asked. Alex is not one to complain. But he admitted that he was having some stomach pains. I figured, okay, we were in a different country. Maybe it was something he ate."
Upon their return from their travel, they realized he still wasn't feeling completely well and visited his doctor.
"Later, back home in California, things were still not right," Jean wrote. "His doctor ran some tests, then some more. We weren't so worried that we canceled a trip to New York. It was there, in our hotel, that we got a call from his doctor. 'We need to see you as soon as you get back from your trip. We have some concerns.'"
As Alex himself would announce to the world months later, his diagnosis was dire: he had pancreatic cancer that had spread to the soft lining of his stomach.
Jean remembered her husband on World Pancreatic Cancer Day
In honor of her husband's memory, and in tribute to World Pancreatic Cancer Day, Jean wrote on the program's Twitter account, "It's about time we stop taking for granted the preciousness of each day and start living in the full experience of kindness and coherency."
On the same tweet, the Jeopardy! account added, "Today is #WorldPancreaticCancerDay. Wear purple in honor of Alex, and help raise awareness for the risks and symptoms of pancreatic cancer."
It's a relevant and urgent message to spread in honor of Alex Trebek and each of the disease's countless victims, no matter what day it is.