Alicia Keys: The Title of Her 1st Album is Kind of a Lie, Actually
Alicia Keys conquered the pop charts, won Grammy Awards and became an icon — all while engaging in what some may consider false advertising. The title of one of her albums is a categorically false description of the music contained within. Here's a look at why the album's name was a lie — and how critics reacted to that album.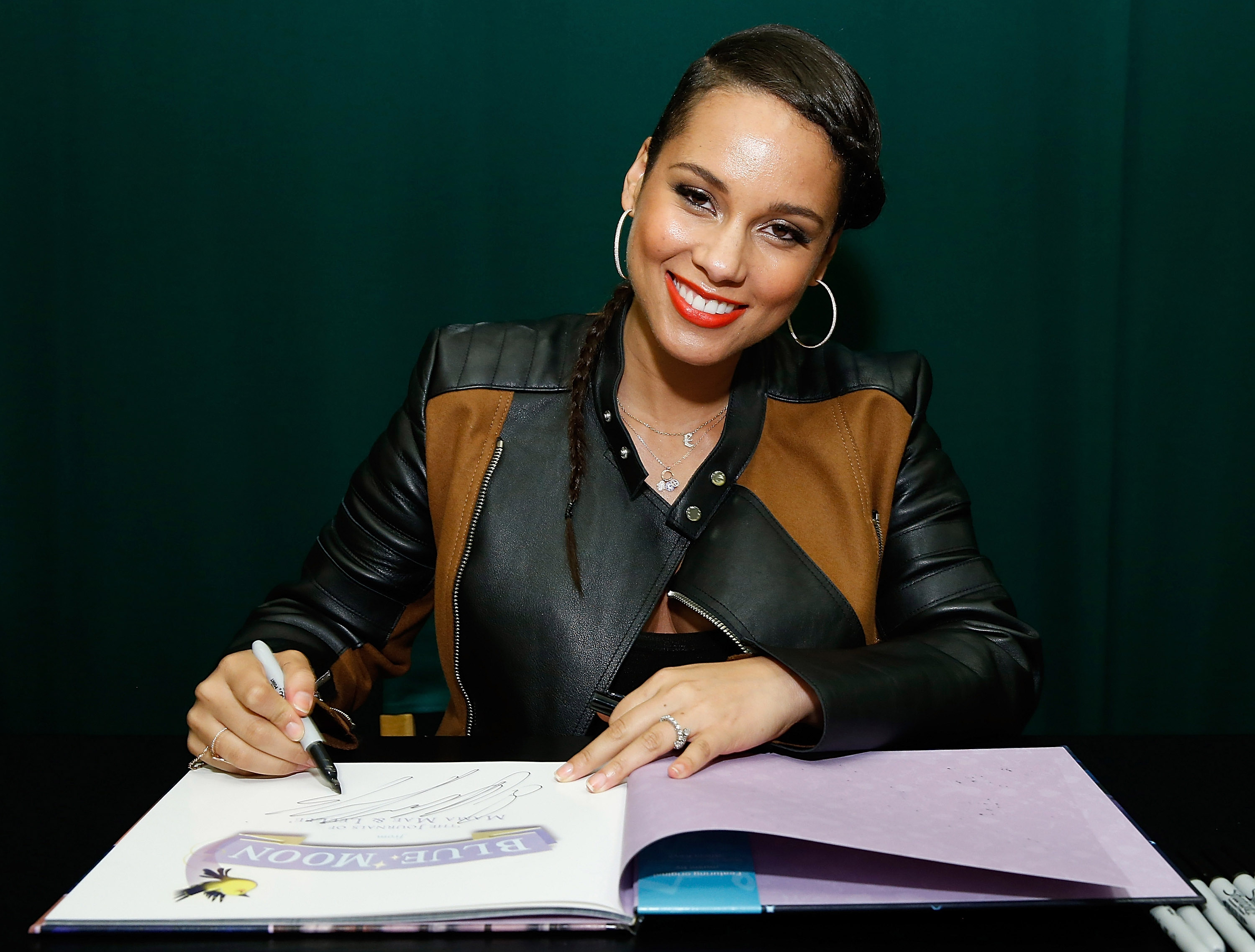 Only 1 song on this Alicia Keys album lives up to the album's title
First, a little background. Keys has often made music reminiscent of old-school soul artists like Marvin Gaye, Curtis Mayfield, or Stevie Wonder. Many critics and fans believe Wonder's best work was his album Songs in the Key of Life. Keys would release a similarly-titled record whose name has its issues.
Key's debut record — which includes hits like "Fallin'" and "A Woman's Worth" — is called Songs in A Minor. There's just one problem: according to Complex, only one of the songs on the album is in the key of A minor. The song in question is one of the album's lesser-known tracks: "Jane Doe." Thus, the title of the album isn't exactly truthful — if you take it literally.
RELATED: The Advice Alicia Keys Lives By
What the title of 'Songs in a Minor' means
According to the book I Love Rock 'n' Roll (Except When I Hate It): Extremely Important Stuff About the Songs and Bands You Love, Hate, Love to Hate,and Hate to Love, the title of the album was originally Soul Stories in A Minor. However, music executives Clive Davis worried that title would cause only soul music stations to play the album. Subsequently, the album was renamed Songs in A Minor — with the title being a play on Key's name, which begins with the letter "a." The title makes sense if you see it as a pun rather than an accurate description of the album.
How critics reacted to 'Songs in A Minor'
So the title of the album is inaccurate in some way. This raises an interesting question: How did critics react to Songs in A Minor? Did its title prevent it from being acclaimed? According to Grammy.com, Songs in A Minor garnered the Grammy Award for Best R&B Albums. Keys won several awards at the same ceremony, including Best New Artist, Best R&B Song for "Fallin'," and Best Female R&B Vocal Performance for the same track. In a Stereogum interview, Keys opened up about her reaction to her wins.
RELATED: Alicia Keys Won't Allow Her Son to Do This in Front of Other People
"I was like, 'That's it!'" Keys said. "But it was very powerful and unforgettable. To have received that level of acknowledgement for that particular body of work — which was all produced and written by me as a super-young shorty finding the competence and the words to put out there — was definitely an honor. But I was completely overwhelmed." Did Keys expect the album to do well?
"I never expected the response to be what it was going to be for Songs In A Minor," she said. "I had been working so long to try to make it come to life and it felt like it would never happen, you know?"
Alicia Keys was 'scared' by the success of the album
RELATED: Alicia Keys's Skincare Routine Includes Crystals and a Stinky Fart-Like Lotion
However, the acclaim scared her in a way. "It was totally surreal," she recalled. "But when they started calling my name, I was so nervous, so scared, and so excited because this was everything I'd worked for ever since I was a little girl. I couldn't believe that it was real. I went through so many challenges to be able to keep my own identity." Critics loved Songs in A Minor — even if its title is offbeat.