All of the Celebrities Caught in the Middle of the Johnny Depp vs. Amber Heard Trial
The Johnny Depp-Amber Heard trial has caused a media sensation, with the televised proceedings playing out for the world to see. The two high-profile actors have spent the last six weeks outlining their talking points, calling on witnesses, and explaining their respective sides of the story. Soon, a verdict will be announced.
Depp and Heard aren't the only two celebrities involved in the trial. Over the past few weeks, a number of big names have been dropped during the trial proceedings, causing many to sit up and take notice.
Johnny Depp's friendship with Marilyn Manson has been discussed on the stand
One of the most persistent celebrity mentions has been Marilyn Manson, the controversial shock rocker. Manson and Depp have been friends for years. Lawyers on both sides asked Depp to detail his longtime association with the musician.
Certainly, Manson, who has his own abuse accusations to contend with, is a problematic person in the eyes of many critics. After Depp admitted on the stand that he and Manson have done drugs together, some shook their heads in exasperation. 
James Franco was mentioned in the Depp-Heard trial
Heard and James Franco have co-starred in several films together, including Pineapple Express. While on the stand, Heard claimed Depp "hated" Franco and suspected her of cheating on him with the actor.
According to Insider, lawyers played a video showing Heard and Franco getting cozy in her apartment elevator, just one day before she filed for divorce.
Heard defended her association with Franco. She claimed, "He was my friend and he lived next door, quite literally next door … And I quite literally exhausted my support network with my usual friends, and I was happy to welcome as much friendship at that time as I could possibly get."
How did Paul Bettany come up in the trial?
During the early days of the trial, some texts from Depp to his friend Paul Bettany were read aloud in court. Many found the texts extremely disturbing in nature, detailing violence that Depp would have allegedly liked to perpetrate on his then-wife Heard.
However, Depp claimed on the stand that they were taken out of context and that he and Bettany were simply quoting Monty Python movies.
The trial put Amber Heard's relationship with Elon Musk under scrutiny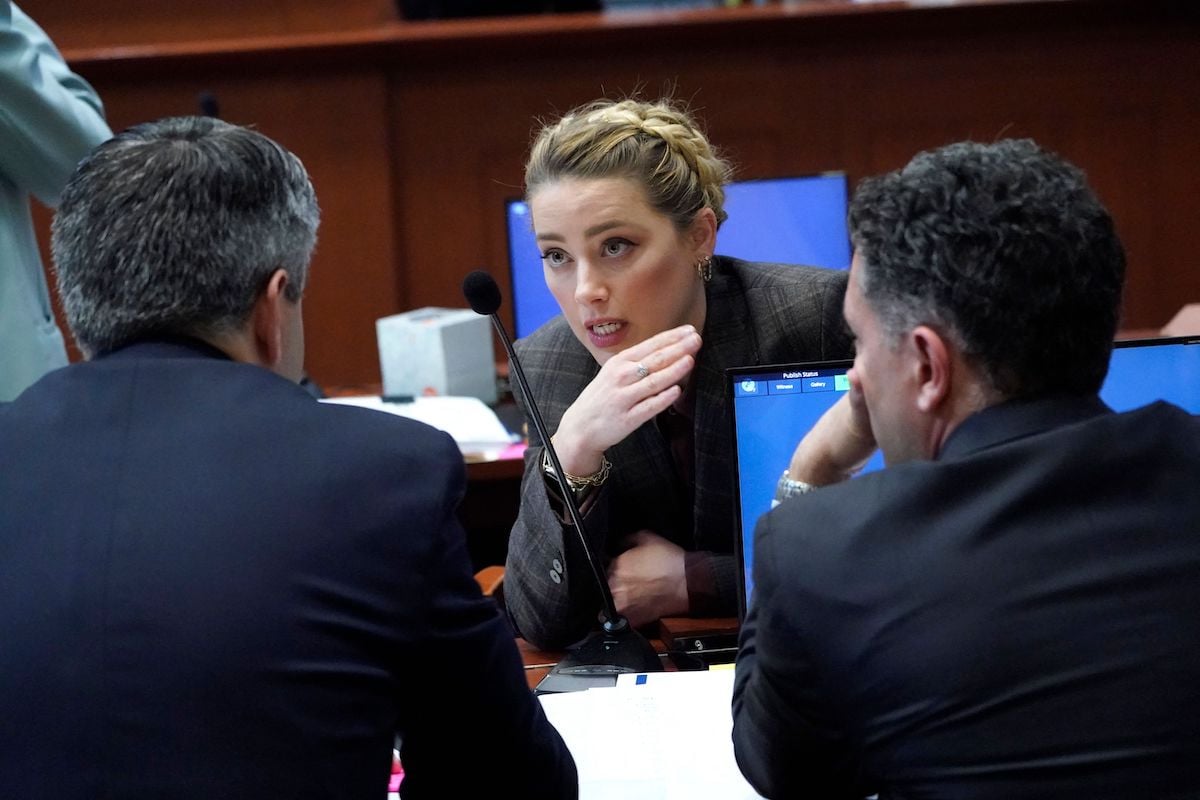 In 2016, Heard dated Elon Musk, one of the most powerful men in the world and a controversial figure in his own right. While the relationship was short-lived, a lot of questions still linger regarding the timeline of their romance.
As Insider notes, Musk's name surfaced during the trial on several occasions. This included when Heard's therapist testified that Heard never really loved Musk and was just using him to "fill space" after her divorce from Depp. Ouch.
Johnny Depp's exes have spoken out
Depp has been in the spotlight for a long time. The Pirates of the Caribbean star has had relationships with several high-profile women. A few of them managed to get involved in the trial. Ellen Barkin, who dated Depp for a brief time in the '90s, testified as one of Heard's witnesses. She claimed the actor once threw a wine bottle at her during their relationship.
However, supermodel Kate Moss, who dated Depp for nearly five years in the '90s, testified on Depp's behalf. She appeared via video stream to tell the assembled jurors that Depp was never violent with her. In fact, he once helped her after she slipped and fell down a set of wet stairs.
Heard had mentioned Moss when the actor claimed she had nearly been pushed down the stairs by Depp. Heard noted that she "thought of Kate Moss," referencing the unverified rumor that violence was involved in the Depp-Moss romance.
Depp's other exes, Winona Ryder and Vanessa Paradis, did not appear as witnesses in this trial. But both women went on the record in the past to claim Depp had never been violent with them.
As the trial wraps up, fans will soon receive some closure on the case that's managed to captivate the nation.
RELATED: A Deep Dive Into Johnny Depp's Dating History From Winona Ryder to Amber Heard