'All Creatures Great and Small Season 2: How to Watch the New Season and What to Expect
Find out how to stream new episodes of 'All Creatures Great and Small,' plus what's in store for season 2.
All Creatures Great and Small couldn't have arrived at a better time. The first season of the latest adaptation of James Herriot's popular books about his life as a Yorkshire vet premiered on PBS in January 2021, during some of the darkest days of the coronavirus (COVID-19) pandemic. Now, All Creatures Great and Small Season 2 is here just as case numbers are again surging and more people are hunkering down at home. In other words, it's the perfect time for some quality comfort TV.  
'All Creatures Great and Small' Season 2 premieres Jan. 9 
The second season of All Creatures Great and Small, which is set in 1938, takes viewers back to the quaint town of Darrowby. It premieres Sunday, Jan. 9 at 9 p.m. ET on Masterpiece on PBS. New episodes air on Sundays through Feb. 20. There will be six episodes in total, plus a Christmas special. 
In addition to airing on PBS, All Creatures Great and Small Season 2 will stream on the PBS website and the PBS video app. The episodes will also be available on the PBS Masterpiece Amazon Channel and on iTunes. 
Need to catch up on All Creatures Great and Small Season 1? Those episodes are also available on Prime Video and iTunes as well as through PBS Passport, a special PBS member benefit. 
Season 2 features more romance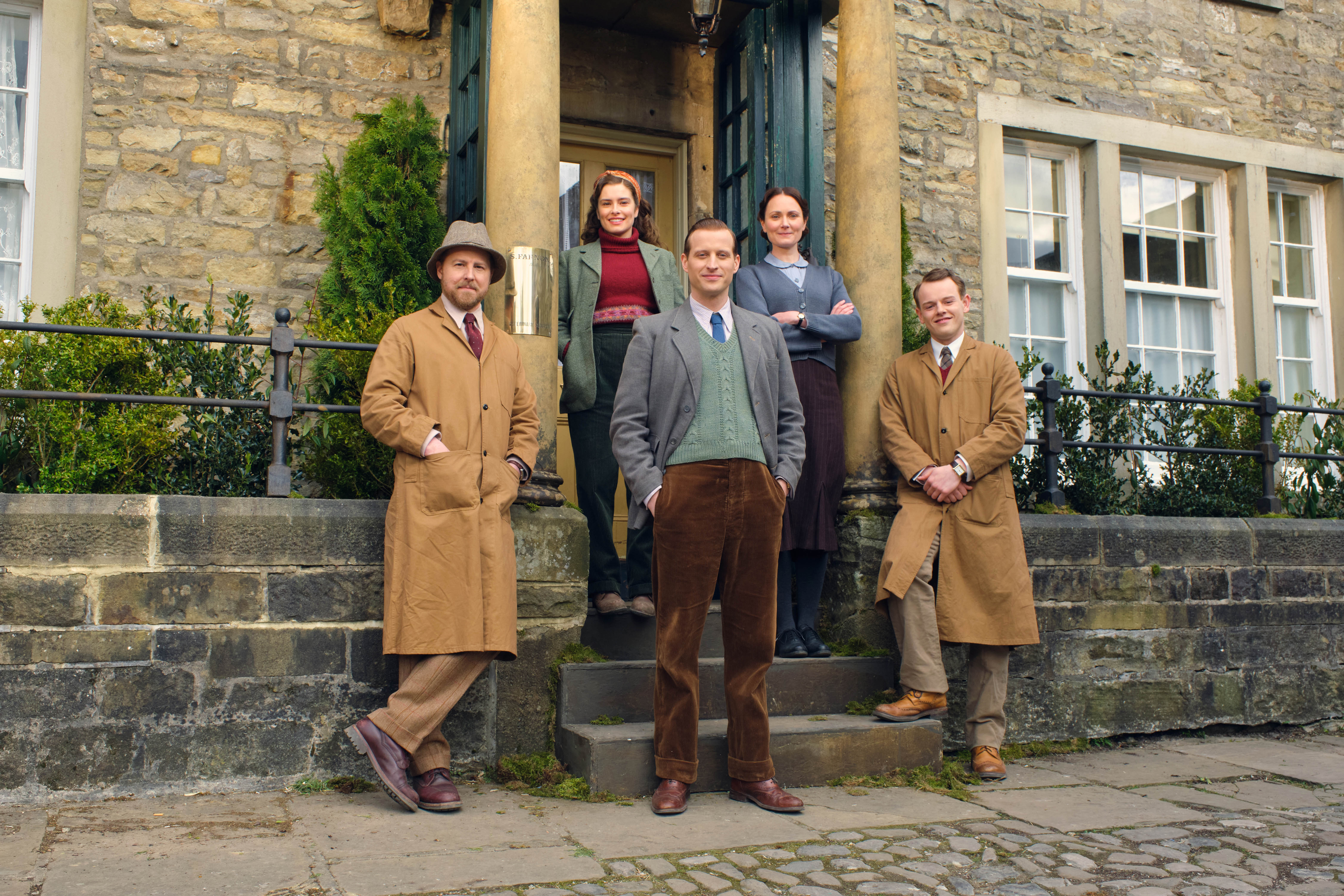 The first season of All Creatures Great and Small saw James (Nicolas Ralph) adjusting to his new job as a country vet – a far cry from what he was used to in his hometown of Glasgow. By the end of the season, he'd become an indispensable part of Siegfried Farnon's (Samuel West) veterinary practice. He'd also fallen for a local woman named Helen (Rachel Shenton). Unfortunately, she was engaged to a man named Hugh (Harry Potter alum Matthew Lewis). 
In the finale, Helen called off her wedding on her way to the altar. James was on hand to comfort her afterward. But don't expect the two to jump into a romance right away. It seems likely they'll be taking things slow. 
"Helen will need some space and need some time and James respects that," Ralph said in a video shared by PBS. "Ultimately, he's in a good place because the woman that he's madly in love with hasn't got married." 
"There's a bit more romance in this season," Shenton said. "For all characters." 
Siegfried's lie catches up with him in 'All Creatures Great and Small' Season 2 
Throughout season 1, Siegfried clashed with his wayward younger brother Tristan (Callum Woodhouse), who struggled to apply himself to his veterinary studies. When Tristan's exam results finally arrived on Christmas Eve, Siegfried took a peek in the envelope, only to discover that he'd failed his tests. Rather than tell his brother the truth, he lied and said he'd passed. That fib is going to come back to haunt him in season 2, according to West.    
"The lie is beginning to bite back a bit," the actor said. "I think he's a bit lonely about it."  Meanwhile, even though he thinks he's a full-fledged vet now, Tristan is still dealing with his "crippling need to please and impress his brother," Woodhouse shared.  
Whether viewers tuned in for comedic moments, heartwarming stories, or adorable animals, they'll find more of what they loved about All Creatures Great and Small Season 1 in season 2, Ralph promised. 
There's "this wonderful balance of comedy, lightheartedness, along with poignancy, drama and really touching moment with these wonderful characters," he said. 
Check out Showbiz Cheat Sheet on Facebook!