'All in the Family' Is Now Streaming On Amazon Prime and IMDb TV
If you've been hankering to hear Archie Bunker tell his wife Edith to 'Stifle!' on All in the Family and have an Amazon Prime membership, you're in luck.
The classic situation comedy, as well as other Norman Lear productions Good Times, Maude, One Day at a Time, 227, Diff'rent Strokes, The Jeffersons, Sanford, and Sanford & Son are now available on the streaming service and on IMDb TV in a deal that began on July 15.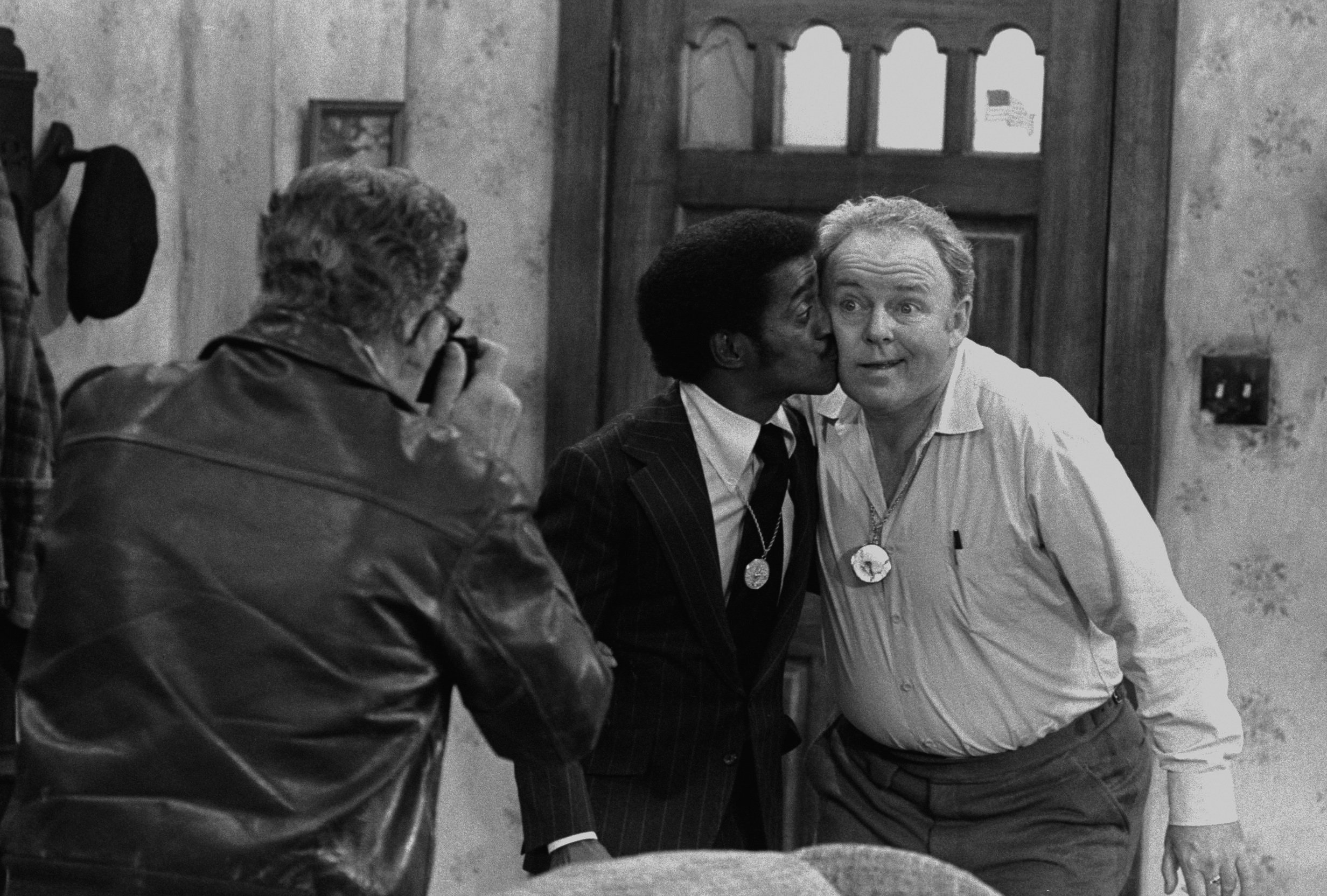 'All in the Family' was historic
Debuting in 1971 and running for nine seasons before its finale in 1979, All in the Family featured Archie Bunker, a bigoted, hard-headed, yet loving and hard-working head of family who always had something scathing to say.
The pioneering show confronted issues of the day that TV had previously been too squeamish to examine including sexism, racism, and rape.
Lear in his memoir Even This I Get to Experience wrote of his realistic expectations regarding the series.
"I've never heard that anybody conducted his or her life differently after seeing an episode of All in the Family," he wrote. "If 2000 years of the Judeo-Christian ethic hadn't eradicated bigotry and intolerance, I didn't think a half-hour sitcom was going to do it…In any event, it wasn't that I thought bigotry per se could be funny, but that a fool on any subject can be funny."
Stream Lear's trove of comedy treasure
All in the Family may have ended its run decades ago, but it still endures in reruns, and now will live on Amazon Prime/IMDb TV, in a recent announcement about not only the comedy but several other of Lear's hitmakers.
According to Variety, it's "part of a new licensing deal between Amazon and Sony Pictures TV," as the latter has the rights to Lear's TV catalog.
"Life is a collaboration," Lear said in a statement. "Writing, directing, and producing films and television is perhaps the most collaborative work of all. In 2018, our Act III Productions sat with the team at Sony Pictures Television and formed a partnership to not only produce new content but to bring a new awareness to my former Embassy library. That Sony found a home for that library with Prime Video/IMDb TV where new generations could find it, is the best present a man entering his 100th year can have." Lear turns 99 on July 27.
Deadline reports that All in the Family, The Jeffersons, Sanford and Son, Diff'rent Strokes, and 227 "will have their entire runs available," while other series such as Maude, will offer a limited amount of seasons to view at a time.
Lear said he could kiss O'Connor's 'feet after every performance'
While O'Connor could be difficult, Lear stated in his book that at the end of each filming of All in the Family, "I could kiss his feet after every performance. If Carroll O'Connor hadn't played Archie Bunker, jails wouldn't be a 'detergent' to crime, New York would not be a 'smelting pot,' living wouldn't be a question of either 'feast or salmon,' and there would not be a medical specialty known as 'groinocology.'
Take a trip back to the Bunkers' 704 Hauser Street on Amazon Prime Video/IMDb TV as well as to the rest of Norman Lear's legendary television catalog, available now.