'All Rise' Star Simone Missick Says Season 3 Will Be a 'Roller Coaster'
After a network switch and a few recast roles, All Rise is again holding court. The former CBS TV show found a new home, and the cast couldn't be happier to be back for season 3. Lead actor and executive producer Simone Missick, who plays the Honorable Lola Carmichael, recently said fans should expect more of what they love from All Rise — and strap in for a few ups and downs along the way too. 
Oprah saved 'All Rise' after CBS canceled it
Fans of the legal drama were disappointed when CBS canceled the series last May. The network nixed All Rise after behind-the-scenes issues led to the firing and departure of showrunner Greg Spottiswood, Deadline reported. However, Oprah Winfrey's network, OWN, picked up the series for a 20-episode season 3, which debuted this past June 7.
Winfrey is a big fan of All Rise, she said on The Ellen DeGeneres Show. "It's loaded. To me, it's the epitome of what diversity and inclusion means," Winfrey said. "Everybody coming through the door represents what the country looks like. It was a big privilege for us to save that show."
Missick said she's thrilled All Rise has found a new home on OWN. "I am excited that the fans will get to see us. We've been working really hard to crank out some really great episodes," she told a CBS News affiliate. 
Simone Missick alludes to the show's 'roller coaster' nickname for her character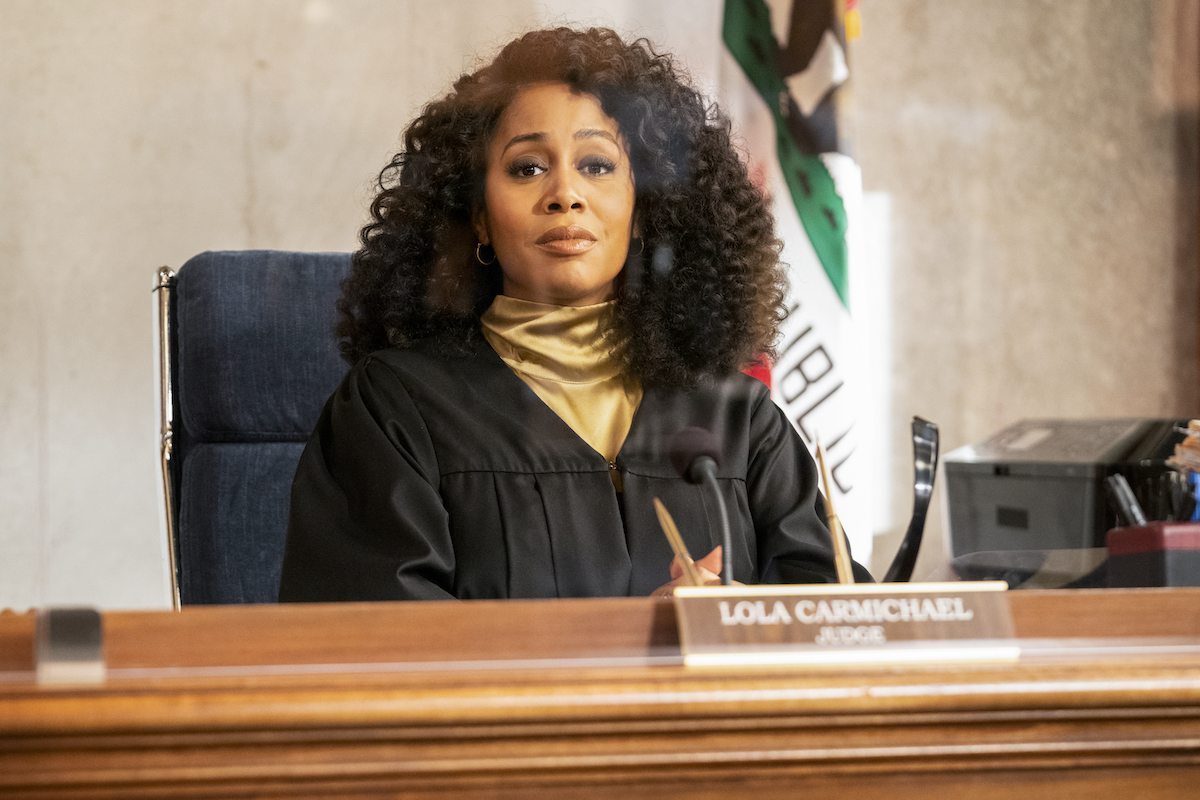 Fans who have been around since episode 1 of All Rise will see some references to the show's previous seasons this go-round, Missick promised in a recent interview.
"We will see old relationships revisited, current relationships and friendships tested, and romances blossoming … But we are still walking that fine line with our special All Rise brand of humor to take [our fans] on a true roller-coaster ride every episode," she told Channel Guide. 
The show's enthusiasts likely know Missick's "roller coaster" reference was intentional — it alludes to the nickname she has as Judge Carmichael.
"We have a nickname for you — 'The Roller Coaster' — because none of us know where the ride is taking us, but nausea is likely to set in," Carmichael's assistant, Sherri Kansky (Ruthie Ann Miles), tells her boss in the All Rise Season 1 trailer.
And the trailer for the third season announces, "The roller coaster rides again," as OWN introduces the promo for its take on the current installment. 
'All Rise' Season 3 picks up 6 months after the end of season 2
Though the All Rise castmates likely hope fans are entertained and not nauseated by the third season, they're diving right back into the drama that is the most fictionalized court system in the greater Los Angeles area. Season 3 starts six months after season 2 ends, on the night of the midterm election when Judge Carmichael awaits the results of her hotly contested seat. 
Other confirmed returning cast members include Wilson Bethel, who plays Carmichael's best friend, Deputy District Attorney Mark Callan; Jessica Camacho as public defender Emily Lopez; and J. Alex Brinson as bailiff-turned-lawyer Luke Watkins, TV Line reports. 
More than a year has passed since the All Rise Season 2 finale, and with so much time between seasons, a few roles were recast because actors moved on to other projects. According to TV Line, Judge Carmichael's husband, Robin, is now played by Christian Keyes rather than Todd Williams. The publication also shared that Roger Guenveur Smith of Do the Right Thing fame stepped into a recurring role as Judge Marshall Thomas. 
All Rise airs Tuesdays on OWN at 8 p.m. Eastern Time. Seasons 1 and 2 are available to stream on HBO Max and Hulu. 
RELATED: Oprah's Latest Project Explores Healthcare Inequalities