Amanda Bynes Fought Depression and Gender Dysphoria While Filming 'She's the Man'
Amanda Bynes was one of the biggest stars in the late '90s and early 2000s, and she even had her own sketch comedy show on Nickelodeon, The Amanda Show. Bynes quit acting in 2010 and has largely stayed out of the limelight. Since then, many fans have wondered how she's been doing. Keep reading to learn more about Amanda Bynes' career, her struggles with gender dysphoria and depression while filming She's the Man (and beyond), and what she has been up to lately. 
Bynes had a successful career as a child actor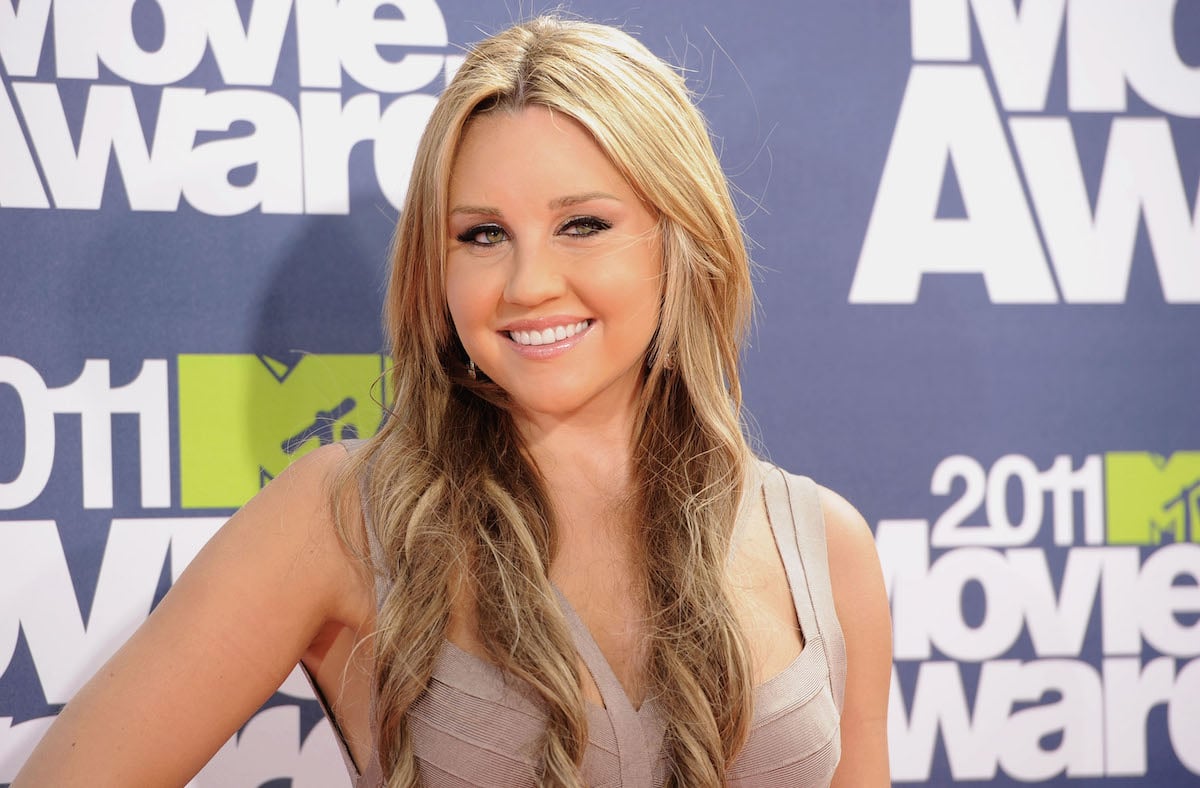 Bynes' first foray into acting was a commercial for Bunch Crunch candies when she was just 7 years old. She was catapulted into stardom when she went to a comedy camp in Los Angeles — where a Nickelodeon producer spotted her and placed her in the cast of All That from 1996 to 2000. She also regularly appeared on Figure It Out from 1997 to 1999, and starred in her own sketch show The Amanda Show from 1999 to 2002, according to IMDb. 
Her first big-screen role came in 2002 when she played the role of Kaylee, Frankie Muniz's character's best friend in Big Fat Liar. She also lent her voice to Nellie in Charlotte's Web 2: Wilbur's Great Adventure in 2003 and Piper Pinwheeler in Robots in 2005. She later played the role of Penny Singleton in Hairspray and Marianne Bryant in Easy A.
Bynes' two most recognizable roles are the part of Daphne Reynolds in What a Girl Wants and Viola Hastings in She's the Man. In 2018, Bynes recounted her body image struggles while she was filming She's the Man in 2006. It eventually prompted her to quit acting altogether in 2010.
Amanda Bynes struggled with depression and gender dysphoria while filming 'She's the Man'
She's the Man was one of the biggest movies in 2006, and Bynes played the lead character, Viola, who pretends she is her brother Sebastian in order to play soccer at his school. The film was inspired by Shakespeare's Twelfth Night with a focus on teenagers at private schools and modern-day drama. Aside from Bynes, the film starred Channing Tatum, Laura Ramsey, and James Snyder. 
While filming the movie, Bynes spent much of her time dressed as a male, which she later admitted took a toll on her body image and mental health, according to Insider. Bynes stated, "When the movie came out and I saw it, I went into a deep depression for four to six months because I didn't like how I looked when I was a boy." When Bynes saw herself dressed as a man on screen, she described the feeling as, "a super strange out-of-body experience."
One of Amanda Bynes' fans compared the actor's experience to filming She's the Man to "a form of gender dysphoria," according to The Things. "Not to downplay or take away from her experiences but imagine how trans people feel having to be forced into a role," they explained.
After Easy A was released in 2010, Bynes tweeted that she was quitting acting immediately. She admitted that she had been regularly using marijuana and Adderall and that she was struggling with her mental health at the time. 
What has Bynes been up to lately?
According to Paper, Bynes found an interest in fashion and design after she quit acting and worked through her mental health issues. She had previously collaborated with Steve and Barry's in 2007, but later enrolled at the Fashion Institute of Design & Merchandising in 2014. 
Paper reports that her advisor at the school, Kathie Gilbert, stated that, "Instructors love her … [Professors] wished all of their students could be like her. She's smart, she participates in class — she's an amazing student." She earned her associate's degree in 2019.
After announcing her engagement and a pregnancy in 2020 — along with publicly talking about her conservatorship — Bynes has returned to a more quiet presence on social media. (Her attorney later clarified that she was not pregnant.) Bynes is reportedly still engaged to Paul Michael today. Her lawyer states that she is doing well. 
How to get help: In the U.S. and Canada, text the Crisis Text Line at 741741 to reach a crisis counselor for support.