Amanda Seyfried Calls Her Rise to Fame the 'Healthiest Trajectory'
Amanda Seyfried has appeared in several cult-classic films. But she's always avoided controversy and scandal.
Many actors in Hollywood began their rise to fame at a young age. However, few are more well-adjusted than Amanda Seyfried. The star began modeling when she was just a child. She went on to land roles in major productions by the time she was a teenager.
Over the years, Seyfried has appeared in several cult-classic films, including Mean Girls and Jennifer's Body. But she's always avoided controversy and scandal. The 36-year-old lives a low-key life on a farm with her husband and children. In a recent interview, Seyfried opened up about her path to success, revealing why she thinks her unconventional rise to stardom has actually been the "healthiest" thing for her.
Amanda Seyfried has worked as an actor for over two decades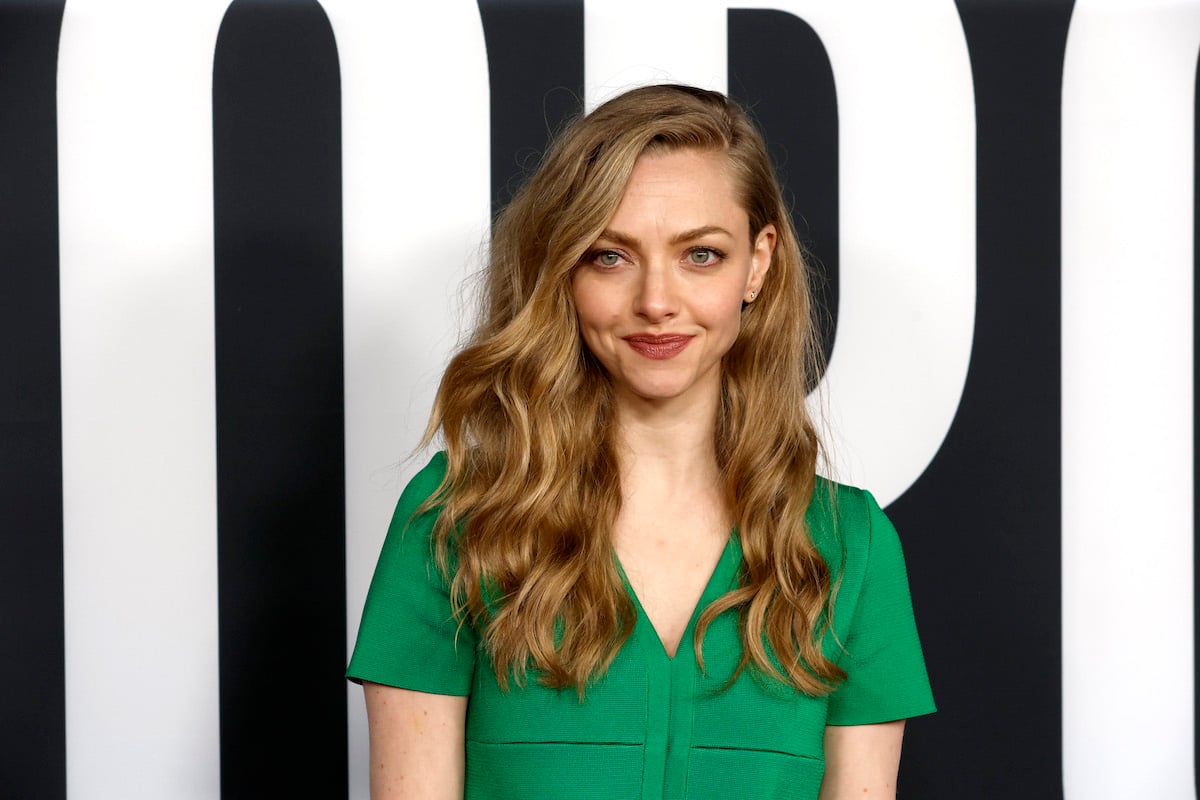 Seyfried first started receiving critical attention in 2004 when she made her feature film debut in Mean Girls. The teen comedy went on to become a comedy classic. It opened the door for Seyfried to land roles in movies like Dear John, Mamma Mia!, and Jennifer's Body. Seyfried has worked with some of the biggest Hollywood stars, including Meryl Streep, Megan Fox, Channing Tatum, Pierce Brosnan, and Colin Firth.
Through it all, Seyfried has avoided the pitfalls that often accompany stardom. In fact, while many fans might easily recognize her face, a number of those fans might not know her name. 
What did Amanda Seyfried say about having the 'healthiest trajectory' to fame?
When she's not working on film and TV projects, Seyfried spends her time with her husband, Thomas Sadoski, and their two small children. Sadoski, a fellow actor, started dating Seyfried in 2016. Just one year later, the two tied the knot. Seyfried gave birth to their first child, a daughter named Nina, just a few days after their March 2017 wedding.
The pair expanded their family in 2020 when they welcomed a son. The family of four lives on a farm in the Catskills, where they raise animals and spend time with each other. In a recent interview with Marie Claire, Seyfried opened up about her low-key life:
"Fame is weird. I've never been super famous. I've always been somewhat recognizable," the actor said. "It's been the healthiest trajectory. [It's] not a scary spike. I have my priorities. I know who I am. I know where I'm going. I know what it means. It means that I'm getting to do what I love."
Amanda Seyfried recently starred in several high-profile projects
Although Seyfried was able to stay mostly off the radar during her early years in Hollywood, two big-time recent projects thrust the actor squarely into the spotlight. In 2020, Seyfried portrayed Marion Davies in the biopic Mank, receiving multiple award nominations for her work. She followed up her turn in Mank with a leading role in the miniseries The Dropout. 
Hulu's The Dropout chronicles the life of entrepreneur Elizabeth Holmes, the controversial founder of the company Theranos. Seyfried immersed herself completely in the role, altering her speech pattern and body language to accurately portray Holmes.
With two high-profile roles to her credit, Seyfried is a newly-minted hot commodity in Hollywood. Critics and fans alike are sitting up and taking notice. Still, she seems intent on remaining as normal as possible, revealing that her Catskills farm and her family are how she "stays grounded" amidst the chaos of a busy career.